New releases: 'Jubilate: 500 Years Of Cathedral Music' & Andrew Manze conducts Mendelssohn
20 March 2017, 10:00 | Updated: 15 June 2017, 15:21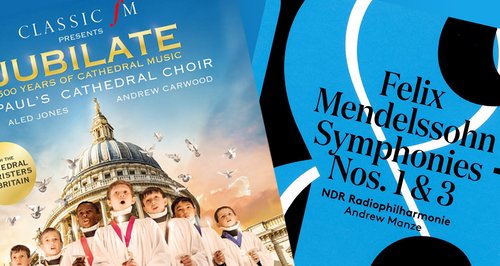 Throughout the week Classic FM's presenters bring you the best new recordings, including world exclusives and premiere broadcasts of latest releases.

John Suchet plays a track from his featured album at 10:15am every weekday.
Jubilate: 500 Years Of Cathedral Music
Decca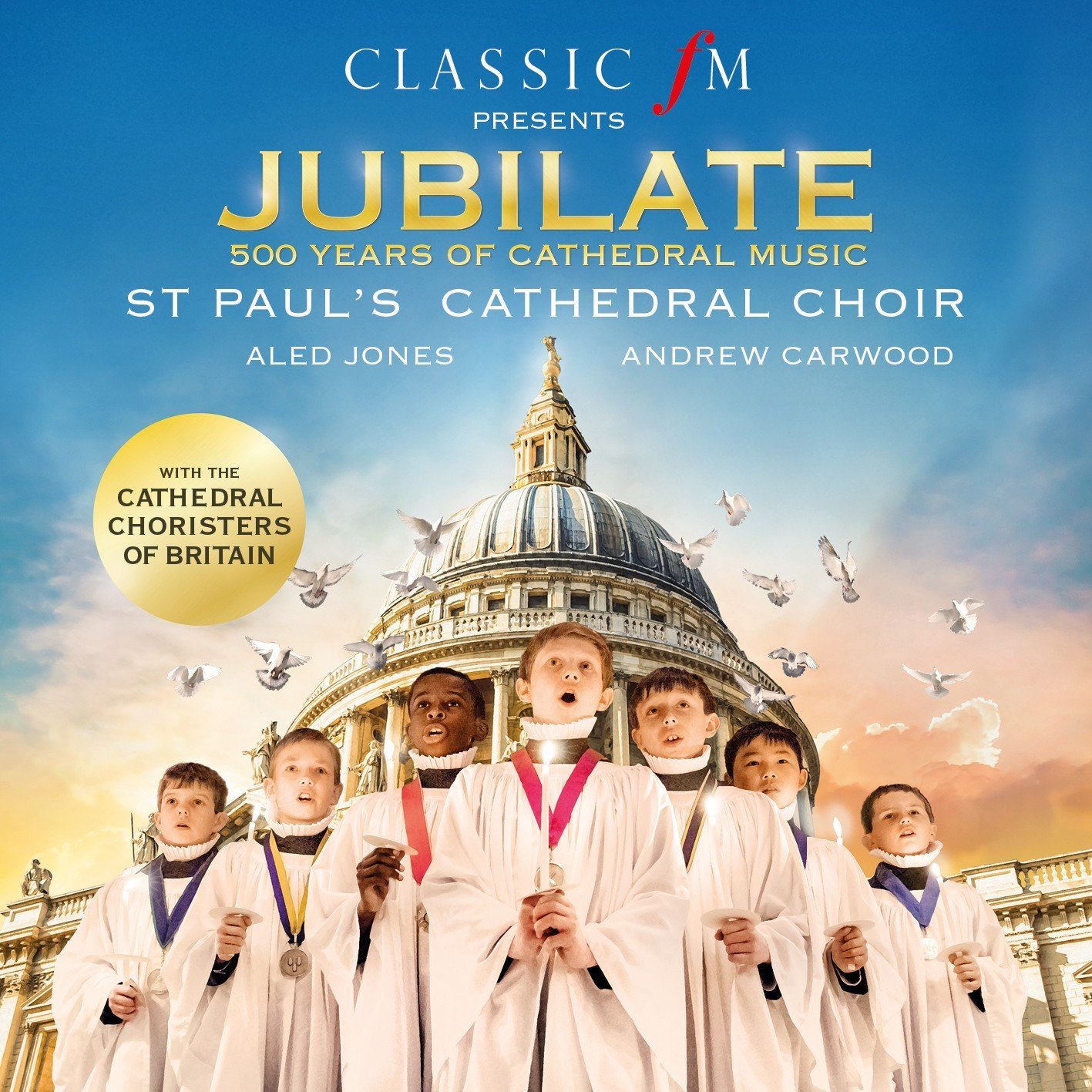 Album of the Week this week is Classic FM's very own 'Jubilate', a sensational album celebrating 500 years of Cathedral Music.
Led by the world-renowned St Paul's Cathedral Choir, this album features a host of famous choral music spanning five centuries – from Thomas Tallis' Salvator Mundi to Paul Mealor's Ubi Caritas, with Handel, Mendelssohn, Vaughan Williams and more between.
Not only does this album boast the great choral music of the last 500 years, it also showcases the incredible talent of our young choristers today. St Paul's Cathedral Choir has joined forces with 50 young choristers from cathedrals across the UK (one representative for each of the UK's cathedral choirs) for four tracks on the album. The amassed voices can be heard in glorious sound on Handel's Zadok The Priest, Parry's I Was Glad and Rutter's A Gaelic Blessing.
This cathedral 'super-group' is directed by Andrew Carwood and includes special solos from Aled Jones and St Paul's 2016 Head Chorister Nathaniel Morley singing 'O for the Wings of a Dove' in this new recording of a work that is reputed to have sold over 5 million copies in a recording by chorister Ernest Lough in the early 20th century.
Every copy of the album sold will raise money for the 'Diamond Fund for Choristers' which aims to help young choral singers and secure the future of cathedral music. It is supported by Classic FM presenter Alexander Armstrong – also a former choirboy himself – who hails becoming a chorister as "the greatest leg-up a child can be given in life".

John Brunning plays a track from his featured album after 6pm every weekday.
Andrew Manze & NDR Radiophilharmonie: Mendelssohn - Symphonies Nos. 1 & 3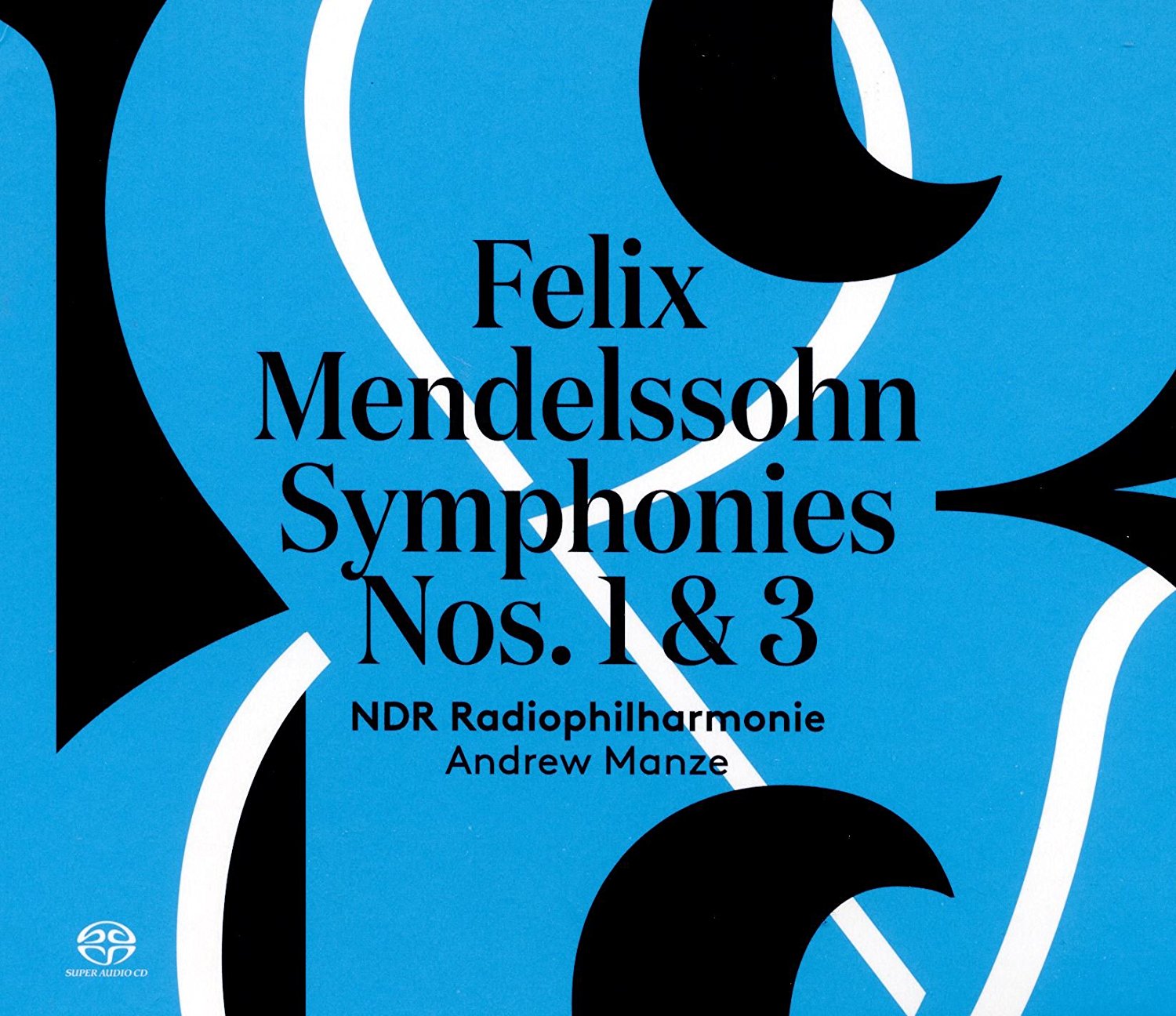 Mendelssohn's warmly lyrical and evocative Scottish symphony is paired with his confident and precocious first symphony for the first in a series of recordings in multi-channel surround sound for Pentatone by the conductor Andrew Manze and the NDR Radiophilharmonie.

Inspired by his visits to Scotland and the Hebrides and the romantic novels of Sir Walter Scott, his outstanding Symphony No. 3 in A minor (Scottish) is a colourful reminiscence of its rugged landscapes steeped in history, and an affectionate homage to the proud Highlanders he met there. It was an instant success on its first performance and rivals the popularity of the overture The Hebrides, also inspired by the splendour of Scotland.

No less impressive is his masterly Symphony No. 1 in C minor, composed when he was just 15 years old. From its noisy and impetuous opening to its triumphant conclusion, this confident and adventurous work shows the influence of Mozart, Haydn and Weber but the effect is unmistakeably Mendelssohnian with fugal passages, unforgettable melodies and busy, inventive scoring.

The exceptional Andrew Manze delivers wonderfully delicate strings, spotless, yet warm-sounding woodwind, and the result is detailed and rich in contrast. Renowned for his boundless energy, scholarly knowledge and with many critically acclaimed recordings in a broad repertoire, Manze is celebrated as one of the most stimulating and inspirational conductors of his generation.



Rachmaninov: Piano Concerto No. 3 -

Marc-André Hamelin

Hyperion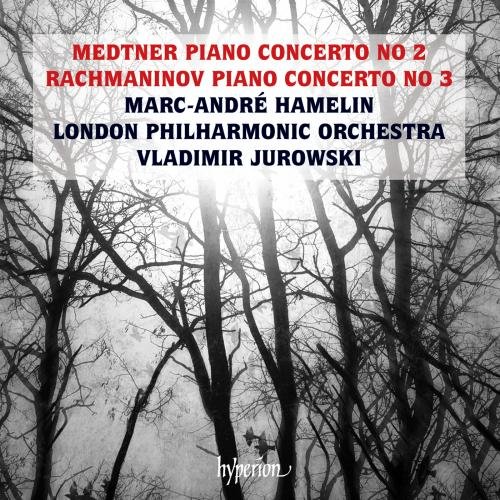 Marc-André Hamelin, presents a vivid picture of Rachmaninov's Third, where he is greatly helped by an energised LPO under their Music Director, Vladimir Jurowski.
Here the music rattles along under the fingers of a man who completely understands Rachmaninov's idiom. The recording is well balanced, and the coupling intelligent; the Second Concerto of Rachmaninov's lifelong friend Nikolai Medtner.
Sadly, Medtner lacked Rachmaninov's melodic inspiration, but this underrated concerto still repays attention.
The piano and orchestra are well integrated in Hyperion's typically excellent recording. The duration, 82 minutes, is exceptionally generous.
Mozart: Sonatas for Keyboard and Violin -

Cédric Tiberghien (piano) and Alina Ibragimova (Violin)

Hyperion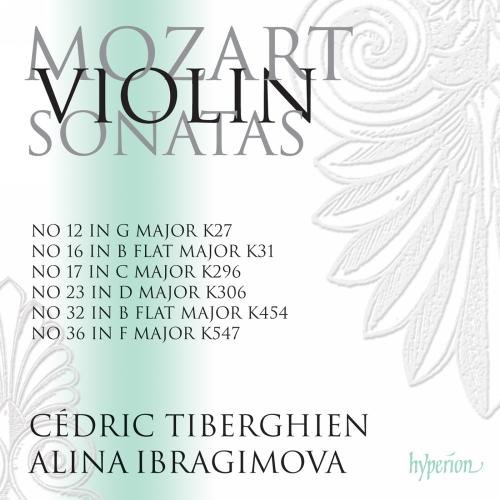 This well established duo, consisting of two quite exceptional players, continue their journey through Mozart's Piano Sonatas on this 2CD set, where a full range of music is offered from two very early ones, K27 and K31, to three of full maturity, including the Sonata in F Major K547.
They span more than 20 years of Mozart's creative output, (1766-1788) and K547 was the last Violin Sonata he completed.
The Violin Sonatas are not the obvious place to begin when seeking to appreciate Mozart's greatness. But, in what is volume three of a complete survey of Mozart's Piano Sonatas, the Tiberghien/Ibragimova duo play with typical understanding, and Hyperion's recording, from May 2015 is first class.
Nielsen and Halvorsen: Violin Concertos -

Henning Kraggerud

Naxos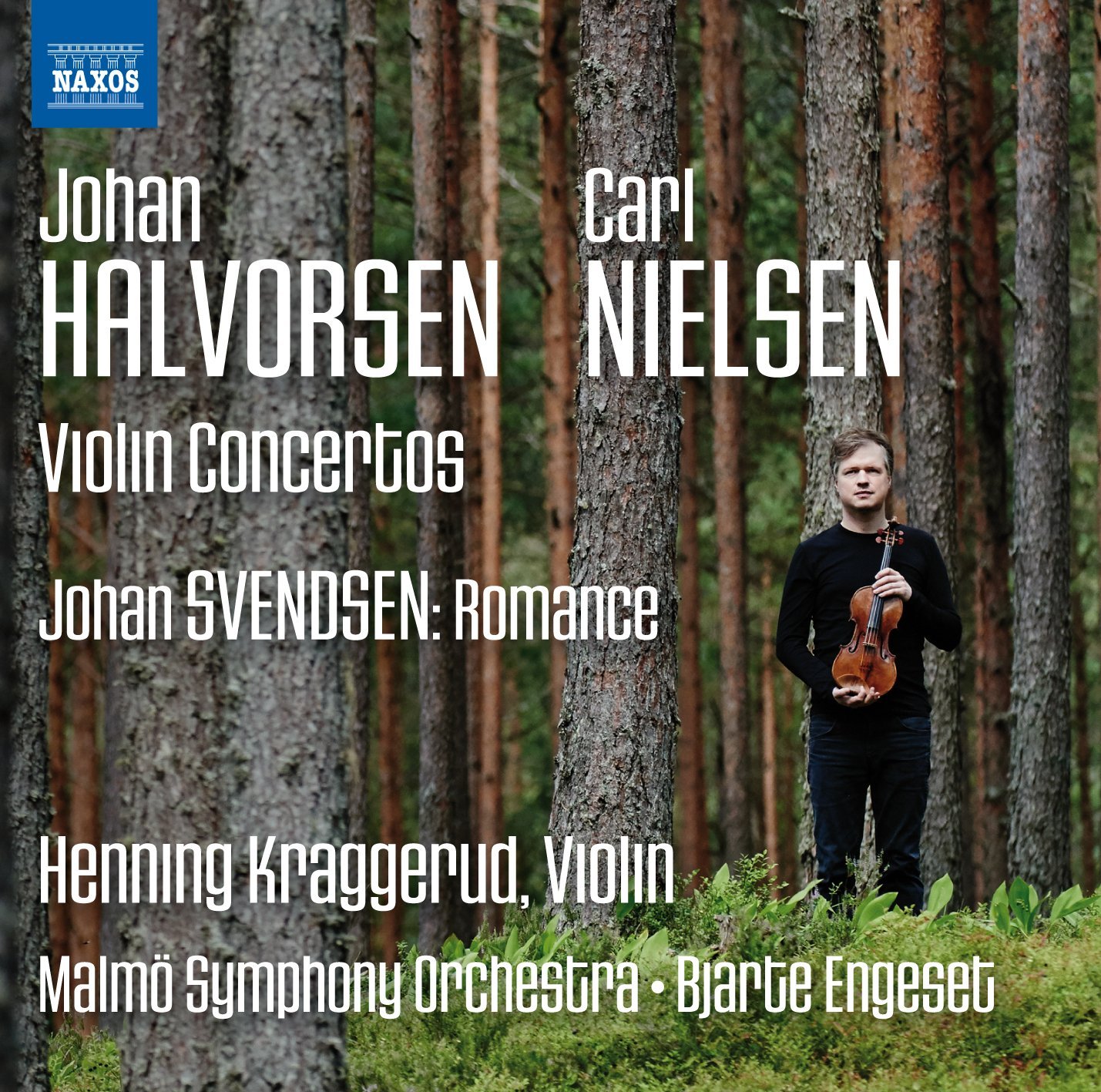 It's so easy to take Naxos for granted, but we shouldn't. This is a typically compelling issue, where three Scandinavian pieces from 1881-1911 are beautifully played by the Scandinavian virtuoso Henning Kraggerud, attentively accompanied by the Malmö Symphony Orchestra under Bjarte Engeset.
The recordings, made in Malmö last September, are full bodied, and well balanced. This disc will give much pleasure at its inexpensive price, even though in truth, only the tiny Romance by Johan Svendsen is an undeniable masterpiece. A real little gem, with a great tune.
The Dane Carl Nielsen is an almost exact contemporary of Sibelius, but may be the nearly man of Scandinavian music. He produced a full range of music, with symphonies and concertos that have a considerable following, but for which special pleading is always needed, since they don't have the immediate impact that Sibelius does.
His Violin Concerto from 1911 is a sophisticated piece, modernist in its way, with many pre-echoes of masters to come, especially Prokofiev. Sadly however its lack of melodic distinction, and real rhythmic drive and grip, means it cannot be mentioned in the same breath as the Sibelius Concerto. It is nevertheless is well worth hearing.
The novelty here is Johan Halvorsen's Concerto, of which this is the first commercial recording.
Halvorsen was the natural successor to Grieg, and this concerto has many touches worthy of the older master, like the finale, full of rhythms from the Norwegian folk dance, the Halling.
It was premiered in 1909, but never heard again in Halvorsen's lifetime. It is thought he destroyed the score when he retired in 1929. Happily it was found amongst the papers of the soloist, and now we can discover it for ourselves.
Its 21 minutes long, and no masterpiece, but pleasant enough in its way.