New Releases: Chopin Concertos Nos. 1 & 2 – Charles Richard-Hamelin; Schumann Symphonies Nos. 1-4 – Christian Thielemann & Staatskapelle Dresden
15 April 2019, 10:00 | Updated: 15 April 2019, 10:01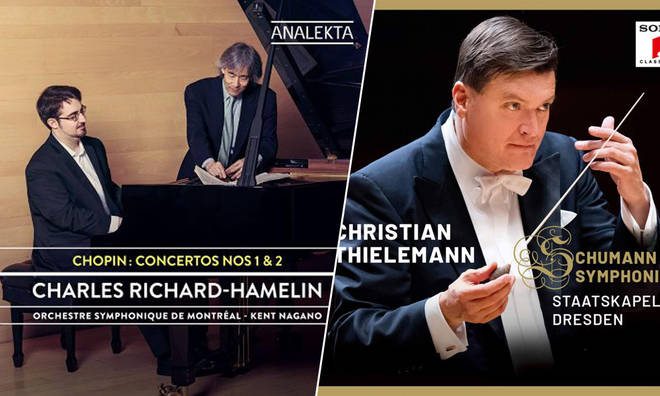 Throughout the week Classic FM's presenters bring you the best new recordings, including world exclusives and premiere broadcasts of latest releases.

John Suchet plays a track from his featured Album of the Week at 10.15am every weekday.
Chopin Concertos Nos. 1 & 2 – Charles Richard-Hamelin
Analekta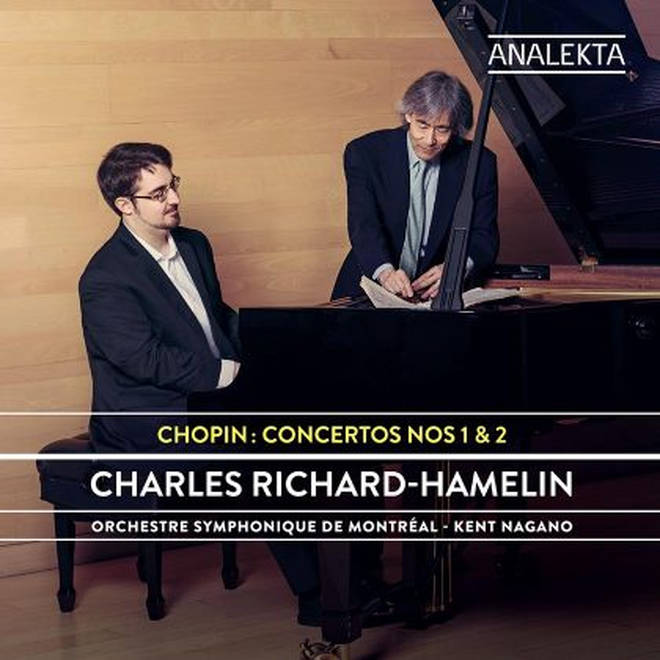 Charles Richard-Hamelin delights us with a recording of Chopin's two concertos for piano and orchestra, with the Orchestre symphonique de Montréal and conductor Kent Nagano.
These vibrant concertos were written when Chopin was in his early 20s, and Charles Richard-Hamelin brings the vibrancy from the paper to the piano in this energetic recording of the two works.

Schumann Symphonies Nos. 1–4 – Christian Thielemann & Staatskapelle Dresden
Sony Classical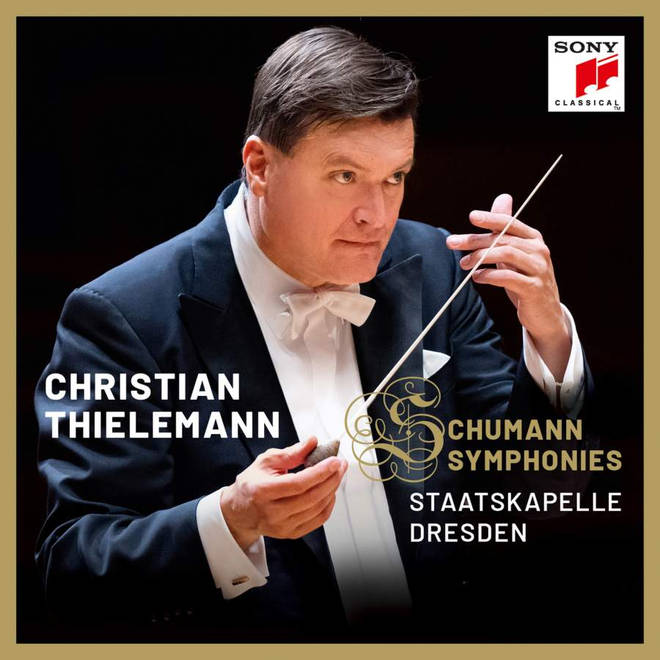 To celebrate the 60th birthday of the international renowned conductor Christian Thielemann, Sony Classical has released this new recording of Schumann's four romantic symphonies.
Thielemann is no stranger to German romantic repertoire, and Schumann's symphonies are considered to be pillars of this genre. He leads the Staatskapelle Dresden with sensitivity and precision in this highly emotive recording of Schumann's work.