Album reviews and new releases: guitar master John Williams and a harpist at the movies
8 May 2016, 12:28 | Updated: 6 January 2017, 14:45
Throughout the week Classic FM's presenters bring you the best new recordings, including world exclusives and premiere broadcasts of latest releases.
AV2362
AV2362
AV2362

Join John Suchet after 10am each weekday morning to hear a track from the Album of the Week.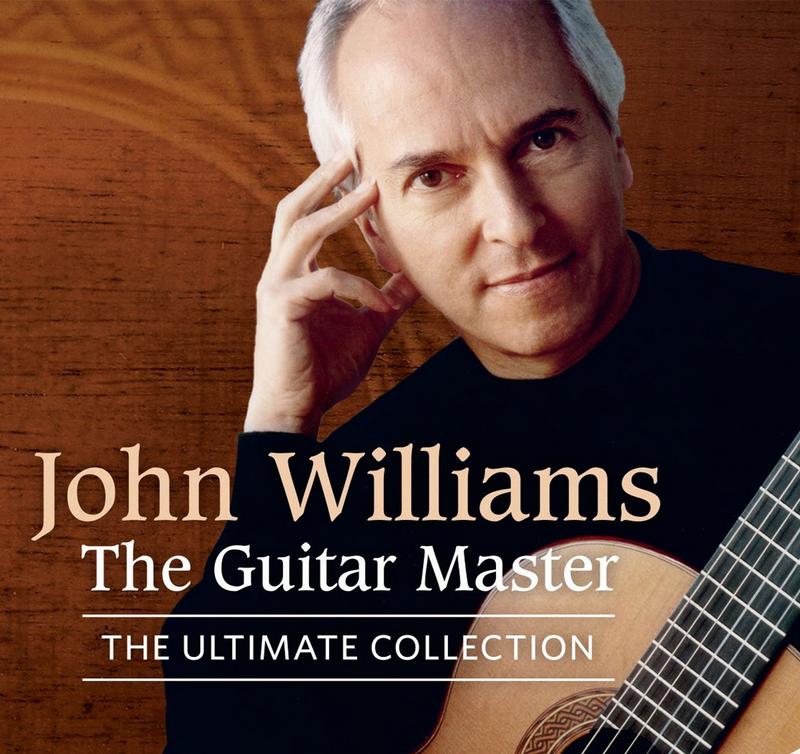 The Guitar Master
John Williams
Sony 88875197812
Celebrating John Williams's 75th birthday and the 50th anniversary of his signing to Sony, here's a special two-album collection of his most-popular pieces, including the instantly recognisable Cavatina, Gabriel's Oboe and masterpieces by Satie, Bach and Handel.
He's been described as "perhaps the most technically accomplished guitarist the world has seen" and it's evident from his greatest performances that this has been a consistently brilliant career.
Download from iTunes >
Buy from Amazon >

After 6pm each weekday evening, John Brunning showcases a track from his Drive Discovery, a fantastic new release.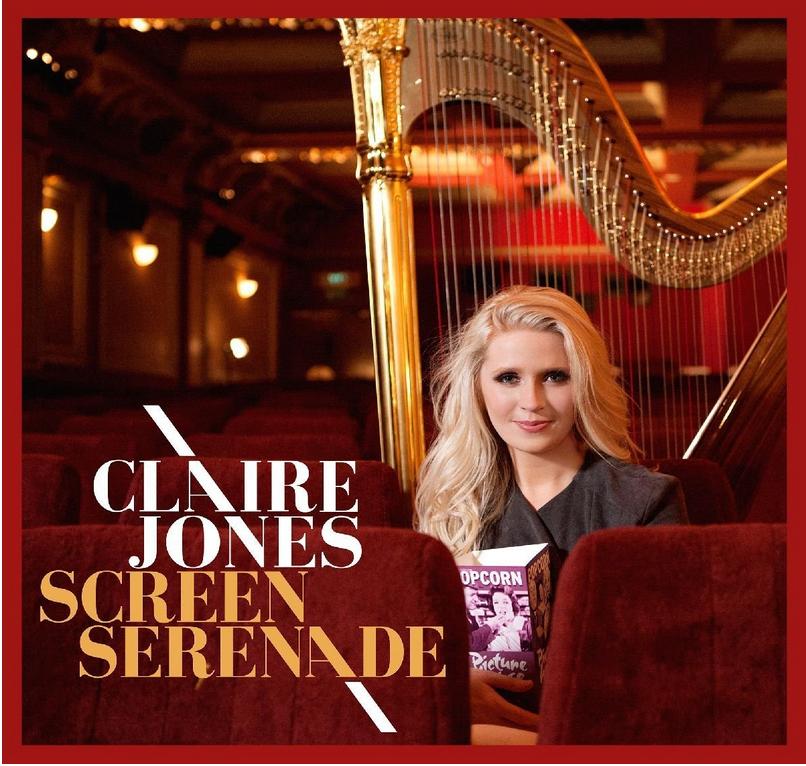 Screen Serenade
Claire Jones
Silva Screen Records SILKD6054

Claire Jones, the acclaimed Welsh harpist, returns with some of the biggest tunes from movies and television, all arranged for solo harp by her husband Chris Marshall. From commanding torrents of sound to the sublimely delicate, Claire gives us favourites including the 'Our Tune' Romeo and Juliet theme by Nino Rota, Ice Dance from Edward Scissorhands, and John Lunn's instantly hummable music for Downtown Abbey. She says she's been in love with film music since she was a child and always wanted to create an album of her favourite movie themes. Her love of the genre shines through in the kind of album you can enjoy wherever you are listening.

Buy from Amazon >
World Premiere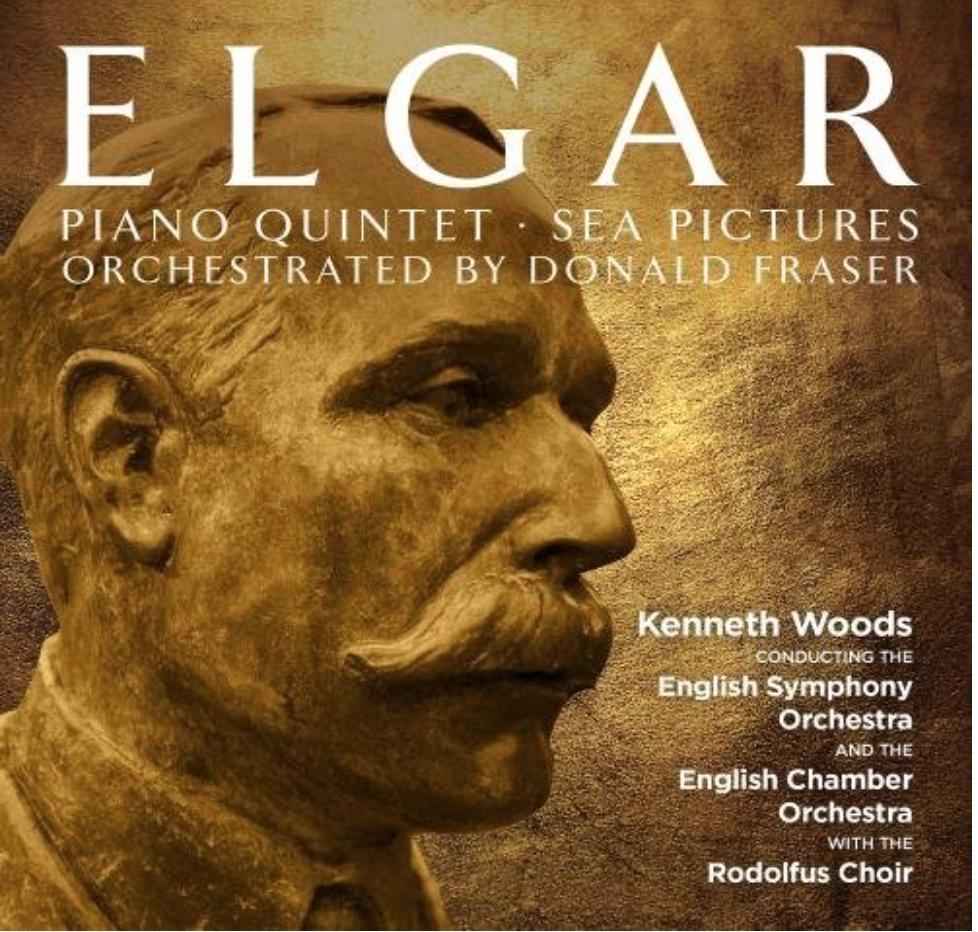 Elgar, orch. Donald Fraser: Piano Quintet/Sea Pictures
English Chamber Orchestra/English Chamber Orchestra/Rodolfus Choir/Kenneth Woods
Avie AV2362
Elgar's Piano Quintet, one of his finest chamber works, was first performed in 1919. Now, Donald Fraser has orchestrated it using the instrumentation of Elgar's Symphony No.1 to create a work which could stand alongside any of the composer's symphonies. Already getting for itself the title, Elgar's 'War Symphony" - based on an entry in Lady Elgar's diary - the work perfectly recreates Elgar's orchestral sound and gives us a completely new work. When it was performed in concert, one critic described it as a 'triumph of transcription'. Also here is Fraser's choral arrangement of Elgar's Sea Pictures, a version which is sure to appeal to orchestras and choral societies worldwide.

Critic's Choice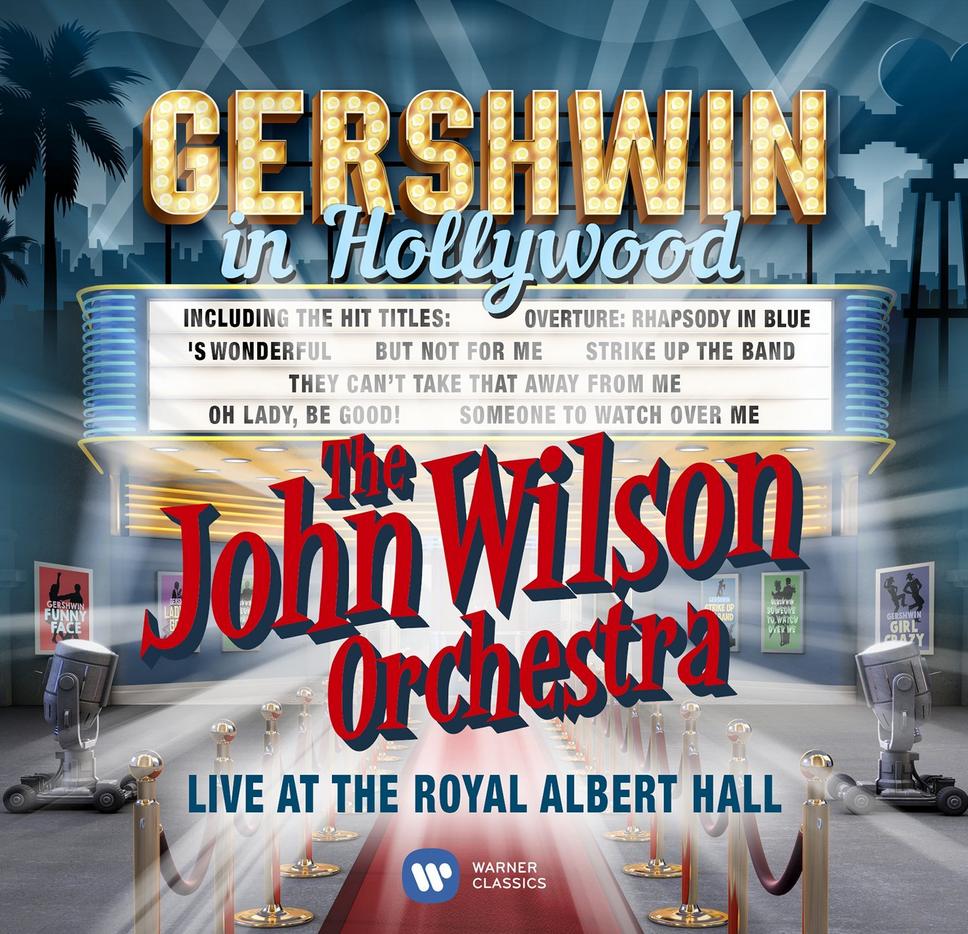 Gershwin in Hollywood
The John Wilson Orchestra/John Wilson
Warner Classics 2564649373
John Wilson's live tribute to George Gershwin is an exhilarating album of movie music, featuring mainly posthumous versions of great songs, composed by Gershwin, with lyrics by his brother Ira. The Gershwins went to Hollywood in 1930, but their first film score,
Delicious
, bombed, and they quickly headed back to New York. They returned in 1936 to compose songs for the Ginger Rogers and Fred Astaire classic,
Shall We Dance
. This fared much better, with six outstanding songs, including masterpieces such as '
They can't Take That Away From Me
'. However, while working on their next Hollywood assignment,
A Damsel in Distress
, Gershwin was laid low by crippling headaches, which turned out to be a brain tumour, from which he died, still not yet 40. But Gershwin's songs continued to be used in movies as diverse as the sentimental biopic
Rhapsody in Blue
, from which also comes a marvellous 10-minute overture that kicks off the fun here, through to
Star!
, with a fine arrangement of '
Someone to Watch Over Me
'. Wilson has painstakingly reconstructed the original arrangements of Gershwin songs from ten movies, including classics like
An American in Paris
. It's not just the remarkable pizazz of Wilson's orchestra that makes its impact here, but also the obvious authenticity of these brilliantly played arrangements. Sometimes Wilson is let down by the singers he uses, who, unlike the orchestra, often don't sound as good as the original vocalists. But this one, recorded in front of an excitable audience at the Royal Albert Hall last November, is different and better, with both vocalists, Louise Dearman and Matt Ford, sounding convincing most of the time. Of the 17 tracks here, 15 are songs, and I still think Wilson should revert to music that gives his orchestra the chance to shine on their own. But this is still a top class issue that will give great pleasure both to nostalgists, and to young people discovering the genius of the Gershwins for the first time.
Buy from Amazon >
Download from iTunes >
Bargain of the Week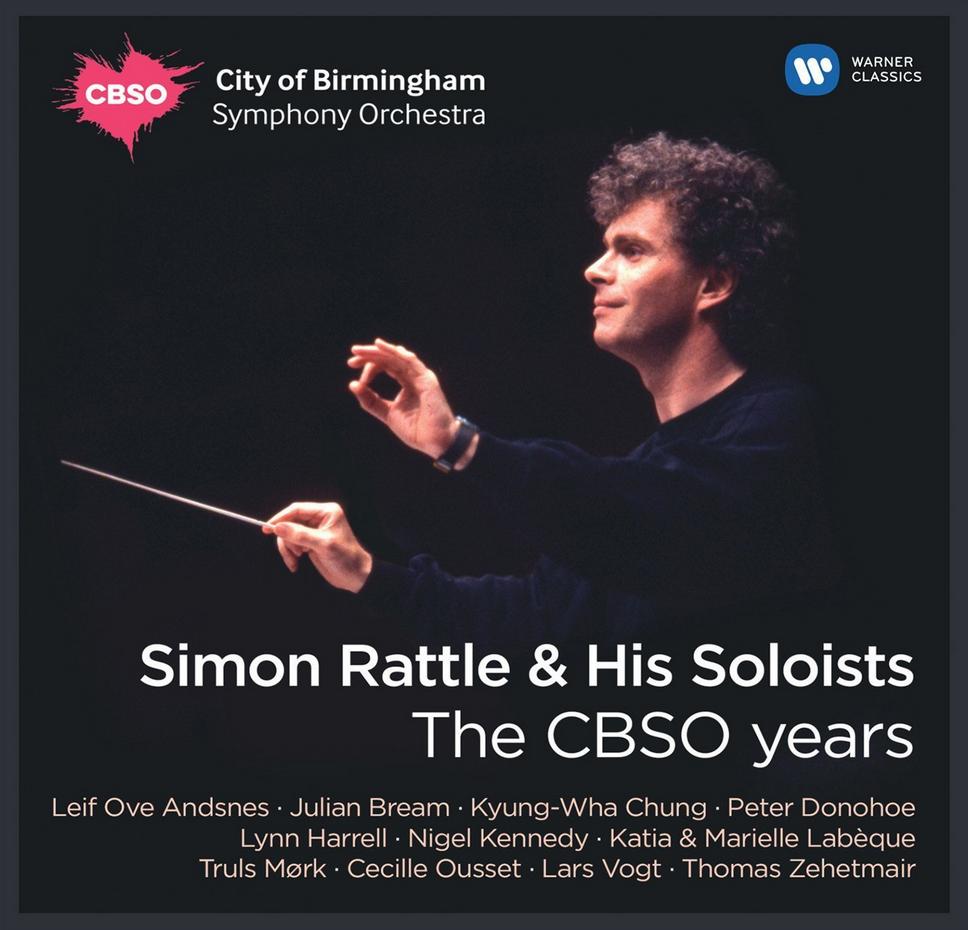 Simon Rattle and his Soloists - The CBSO Years

Nigel Kennedy/Kyung Wha Chung/Leif Ove Andsnes/Julian Bream/Katia & Marielle Labèque/Cécile Ousset/Peter Donohoe/Lars Vogt/City of Birmingham Symphony Orchestra/Simon Rattle
Warner Classics Warner Classics 2564648040
This second instalment of key recordings, made during Simon Rattle's 18-year tenure in Birmingham, covers key concerto recordings. This box is best regarded as a lucky dip – with 26 concertos, ranging from Beethoven and Rachmaninov to Bartók and Malcolm Arnold. There are lots of terrific add-ons such as Peter Donohoe in
Rhapsody in Blue
, Nigel Kennedy playing
The Lark Ascending
, and Leif Ove Andsnes tacking on three Brahms's
Intermezzi
to his excellent account of Brahms's First Concerto. All these performances are good, and some truly outstanding, such as Kennedy playing the violin concertos of Elgar and Sibelius. What a sadness Kennedy has floated off into a weird world of his own, when he could play core concertos as well as this. Amongst other highlights, there's another Norwegian, Truls Mork in an underrated recording of Elgar's Cello Concerto, and Donohoe – with whom Rattle worked regularly with in Birmingham – in Bartok's three concertos; difficult music, brilliantly executed. A particular joy for me is Malcolm Arnold's delicious Guitar Concerto, with its totally memorable, very English melody in the first movement, and then a bluesy tribute to Django Reinhardt in the second, played by its dedicatee Julian Bream. At £29 or less for 15 albums, this box is almost unmissable, even if you have these concertos played by others. No single recording ever tells you everything you need to know about key pieces of music like these concertos. And all of Rattle's soloists have insights worth experiencing.
Buy from Amazon >
Best of the rest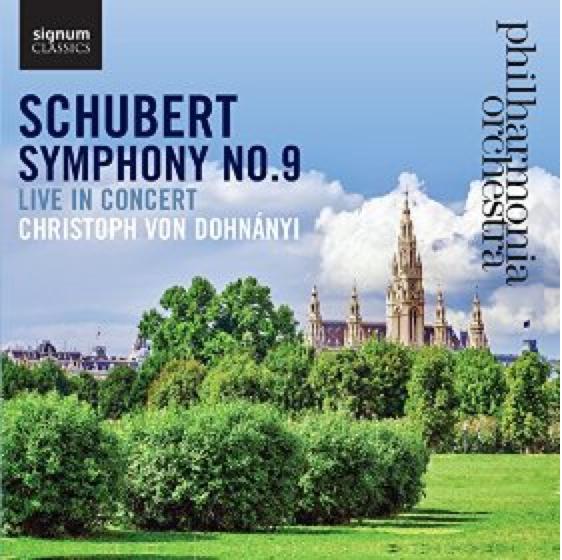 Schubert: Symphony No 9
Philharmonia Orchestra/Christoph von Dohnányi
Signum 431
Christoph von Dohnányi, now in his late 80s but still active, has been associated with the Philharmonia Orchestra for more than 20 years, first as principal guest conductor, then a decade as principal conductor, before becoming Honorary Conductor For Life in 2008. This Schubert 9, from a live concert at the Royal Festival Hall last October, brings out the best in him, and shows that his powers have not diminished with age. This is a sane, middle of the road account of Schubert's masterpiece, and all the better for it. The music is allowed to unfold seemingly without effort, but always with dramatic focus. It's a shame no coupling is available, but nevertheless, there should be a place in every CD collection for performances that make as much of the music as this one does, and are entirely free from attention seeking.
Buy from Amazon >
Download from iTunes >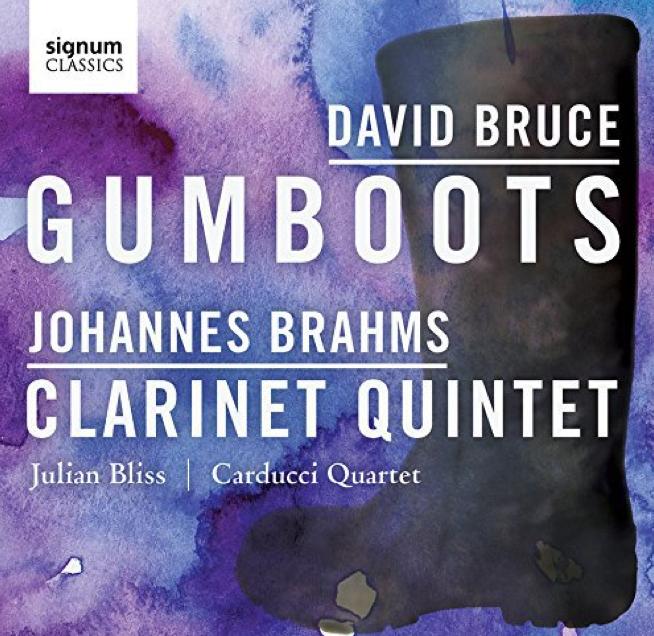 Brahms: Clarinet Quintet/David Bruce: Gumboots

Julian Bliss/Carducci Quartet
Signum SIGCD448
Some of the finest music ever written is chamber music, which doesn't always get the exposure it deserves. I'm on a bit of a crusade to promote chamber music on my Sunday show, given how many terrific albums of chamber music hit my desk, so here goes with two off the wall ones. The outstanding clarinettist Julian Bliss with the Carducci Quartet presents a fine mainstream account of Brahms' Clarinet Quintet, arguably the finest of all of Brahms' 24 chamber pieces, beautifully recorded at Snape Maltings last May. He also finds room for the contemporary composer David Bruce's
Gumboots
. Bruce's imagination was fired by the dances performed by African workers in the goldmines under apartheid, who were, apparently, not only wearing gumboots but also chained together while they worked. Bruce has produced a very accessible 20-minute piece, with a slow 10 minute introduction and then six often exhilarating dances. If not exactly easy listening, this is nevertheless a piece to which you will want to return, which is not always the case with contemporary music.
Buy from Amazon >
Download from iTunes >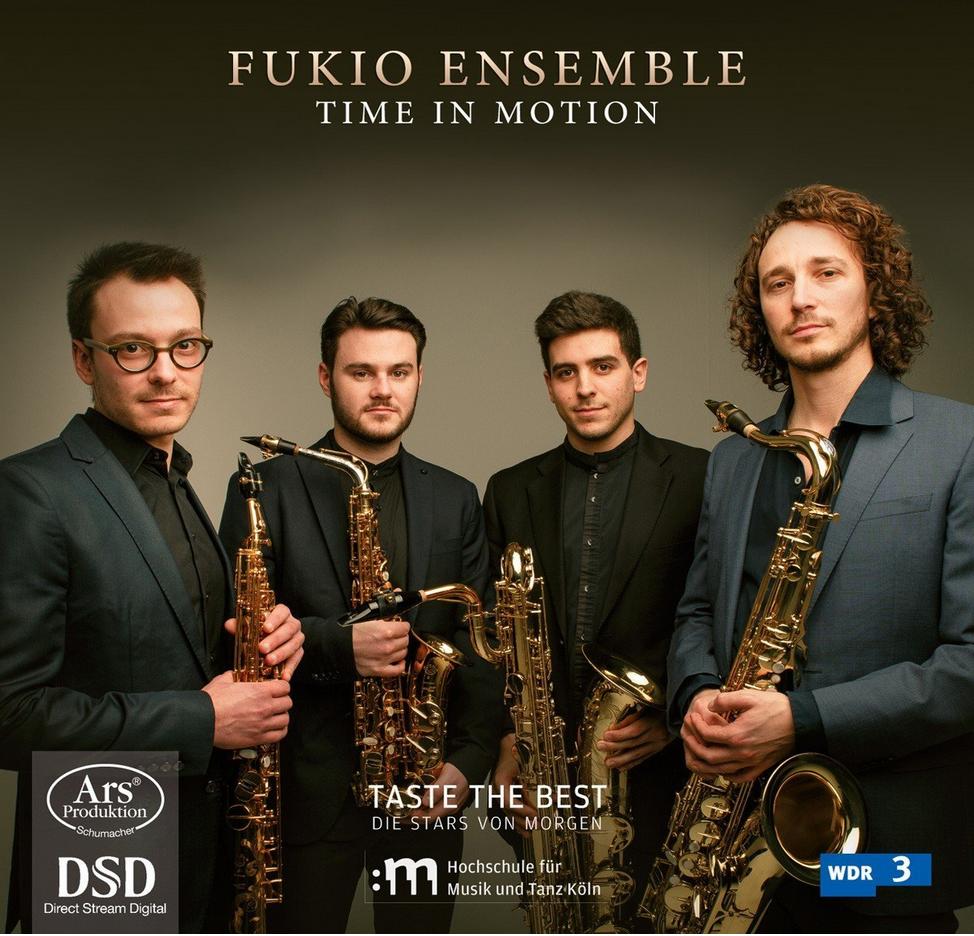 Time in Motion
Fukio Ensemble
ARS Produktion ARS38211
The German Fukio Ensemble are a quartet of saxophonists who do a fine job of presenting a well-known piece, Dvorak's
American Quartet
, rearranged for saxophones. Stir in some contemporary music, and one of Manuel de Falla's Spanish dances, and you've got a fascinating album, straight out of left field, and worth getting for the American Quartet alone. I've always had a soft spot for the saxophone, and am a sucker for this kind of album. More please.
Buy from Amazon >

David Mellor is Opera and Classical Critic of the Mail on Sunday and presenter of his own show on Classic FM, Sundays