Album Reviews: Violin magic from Tasmin Little and forgotten Finzi
26 February 2016, 15:22 | Updated: 6 January 2017, 14:45
Tasmin Little & Martin Roscoe - Beethoven: Complete Violin Sonatas (Trailer)
01:09
Every week our albums guru David Mellor reviews the best of the new releases and reissues, and features two of them in his Sunday show at 7pm.
CRITICS CHOICE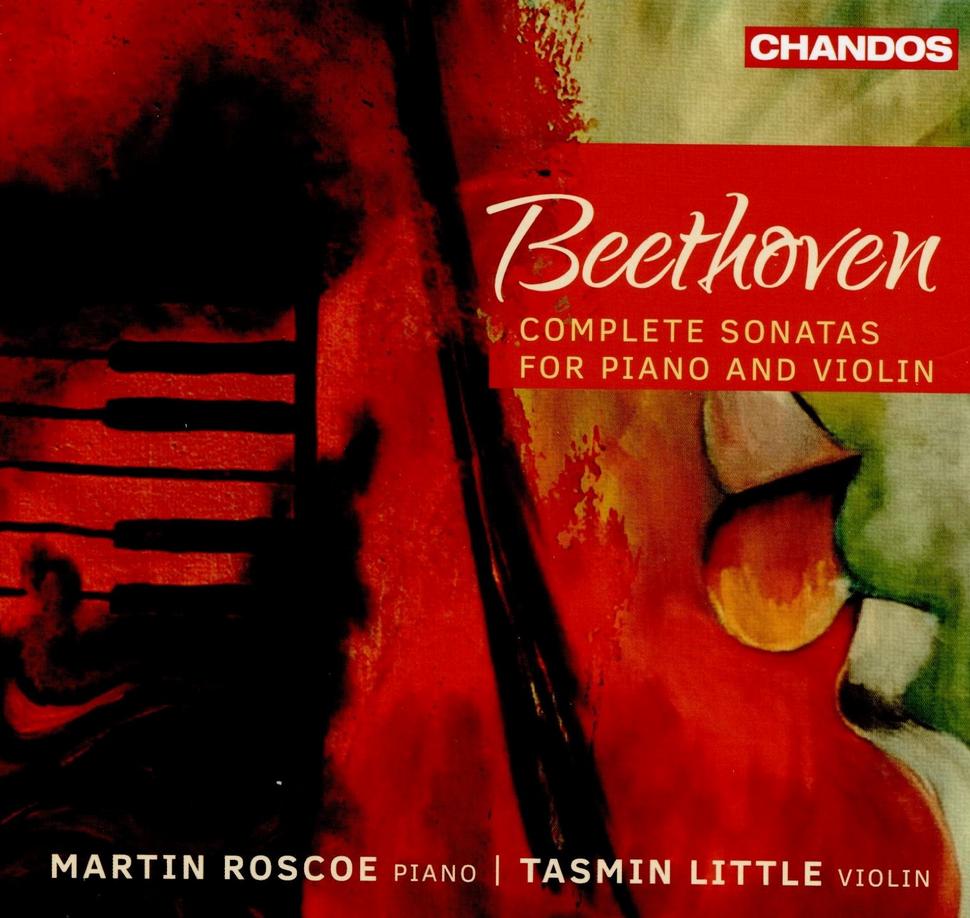 Beethoven: Violin Sonatas Nos. 1-10
Tasmin Little/Martin Roscoe
Chandos CHAN10888

Tasmin Little is a dedicated advocate of British violin music, but is determined not to be typecast, and this fine set of Beethoven Violin Sonatas, with the pianist Martin Roscoe proves how right she is. Here she triumphantly shows her authority in the Austro-German classics, and justifies the faith that Chandos puts in her, by investing so much in what must have been an expensive recording. Chandos also rewards her, as they always do, with outstanding sound, which shows off Tasmin's burnished tone, and technical agility. The Beethoven Violin Sonatas attract the great violinists of every generation, and this is a hugely competitive field, in which it's impossible to talk about a best buy. But for me, Tasmin's set is one of the finest of recent years, and deserves the widest circulation.

Download from iTunes >
Buy from Amazon >
BEST OF THE REST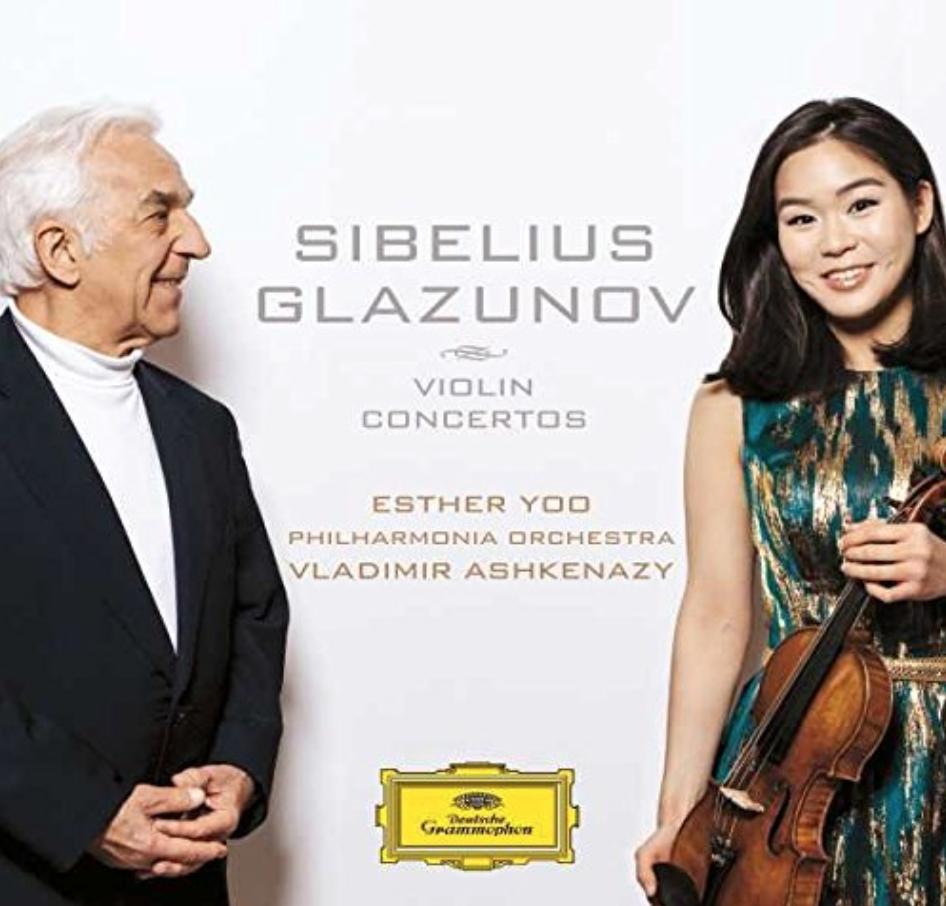 Sibelius and Glazunov: Violin Concertos
Esther Yoo/Philharmonia Orchestra/Vladimir Ashkenazy
Deutsche Grammophon DG 4812157

I have another good young female violinist for you, the Korean-American virtuoso Esther Yoo, still only 21. She came to international attention 6 years ago, when aged only 16, by winning a major prize in the International Sibelius Violin Competition, the youngest player ever to do so. Inevitably then the main work here is Sibelius's Concerto, which she plays very well, if without the command and virility that some more mature players bring to it. She is expertly accompanied by a first class Sibelian, Vladimir Ashkenazy, and the Philharmonia. What makes this album so attractive is the overall programme. It's almost 70 minutes of enjoyable listening, with imaginatively chosen pieces to set alongside the Sibelius Concerto. For instance, she has unearthed a Sibelius Suite for violin and strings, composed in 1929, but not published until 1995. She also has the inspired idea of adding in Glazunov's Concerto. Glazunov was born in the same year as Sibelius, and achieved huge success in Russia, as the natural successor to Tchaikovsky. He had a wonderful gift for melody, and was a brilliant orchestrator, but listeners will immediately notice there's no great depth here, as there is in the Sibelius. But it's a delightfully sugary confection that should be better known.

Download from iTunes >
Buy from Amazon >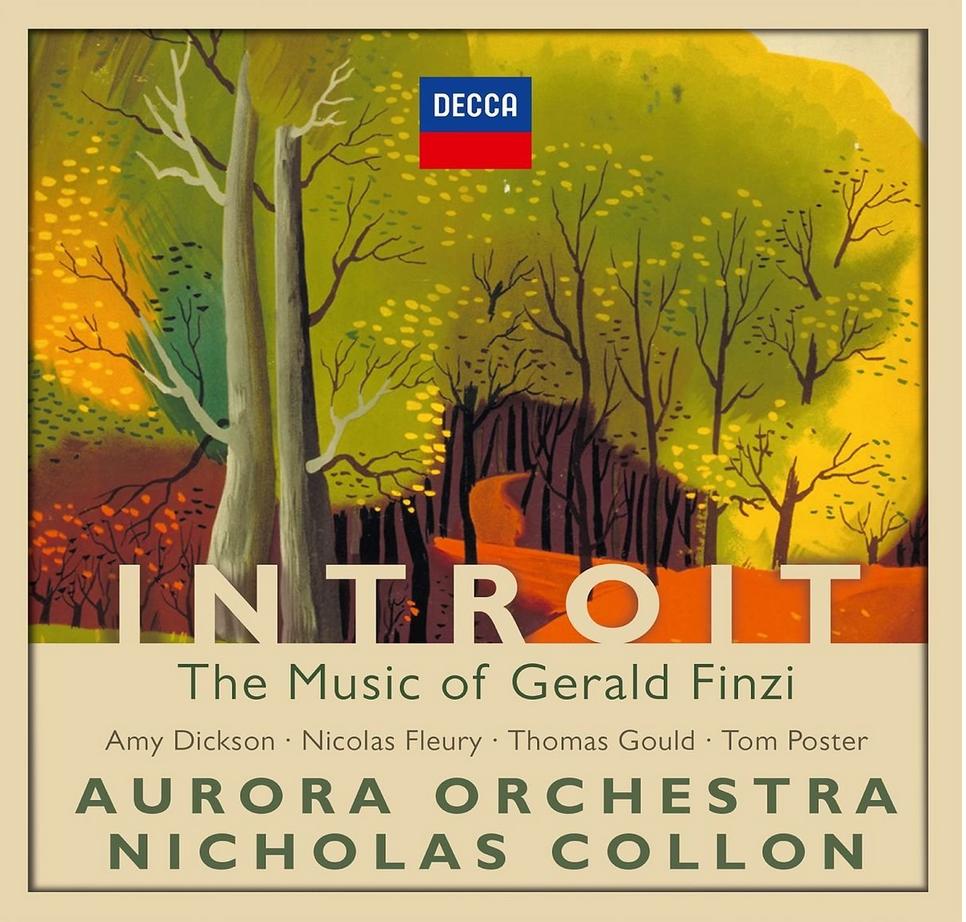 Introit: The Music of Gerald Finzi
Aurora Orchestra/Nicholas Collon
Decca 4789357

It's the 60th anniversary this year of the death of Gerald Finzi, a hugely talented English pastoralist, with a wonderful knack of capturing the essence of the English countryside in his music. At one level, this album works extremely well as a birthday tribute. It spreads its net widely over a whole range of stuff, employing the talents of some exceptional musicians, like the violinist Thomas Gould and the saxophonist Amy Dickson. At nearly 77 minutes, this CD is extremely generously filled. Plus of course Nicholas Collon and the Aurora Orchestra he founded, are first class. There is however a snag. Quite a lot of the music here has been arranged by others, so you are not getting Finzi pure and simple, but a contemporary arranger's view of Finzi. Frankly, I think that was a mistake. Of course a lot of original Finzi remains here, and the new arrangements will please many listeners, who just want the music to flow over them as easy listening. But frankly, Finzi deserves better than this.
Download from iTunes >
Buy from Amazon >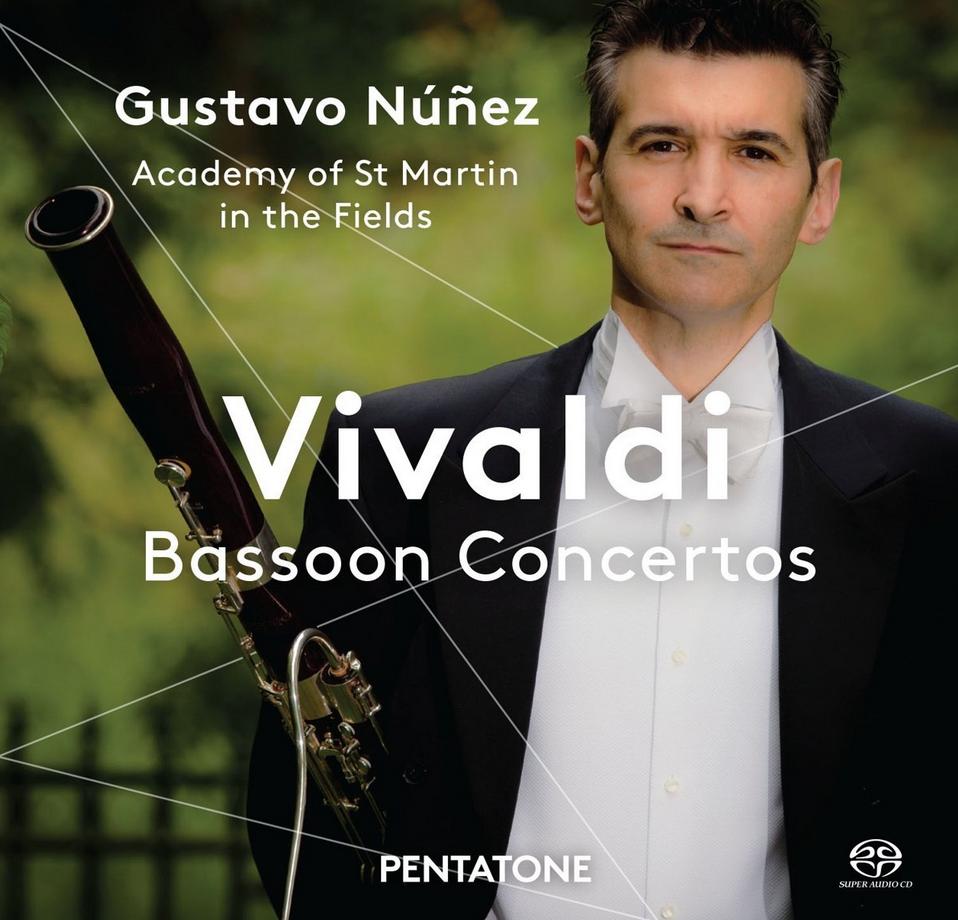 Vivaldi: Bassoon Concertos
Gustavo Núñez/Academy of St.Martin in the Fields
Pentatone PTC5186539

This joyous album is best regarded as jolly morning music, that will add a smile to your face. The bassoon always does that for me. It's hugely difficult to play, and deserves respect, but as it burbles away like a garrulous, empty headed friend, it always makes me laugh. Gustavo Núñez, is an exceptional player. He's expertly accompanied by the Academy of St Martin in the Fields, slimmed down to the small, 21-player, chamber orchestra they used to be in the 60s, and directed from the leaders desk by Tomo Keller, just as Sir Neville Marriner used to do in those early days. Vivaldi wrote 39 bassoon concertos, and we only get 6 here, in what is perhaps a rather short-weight album, at only 59 minutes. So, more please. I will be playing at least one of these concertos in a Sunday show later in March, mainly devoted to the brilliantly colourful recordings, already recommended here, that Charles Dutoit made in Montreal in the 80s and 90s, and now a newly issued Decca bargain box.
Download from iTunes >
Buy from Amazon >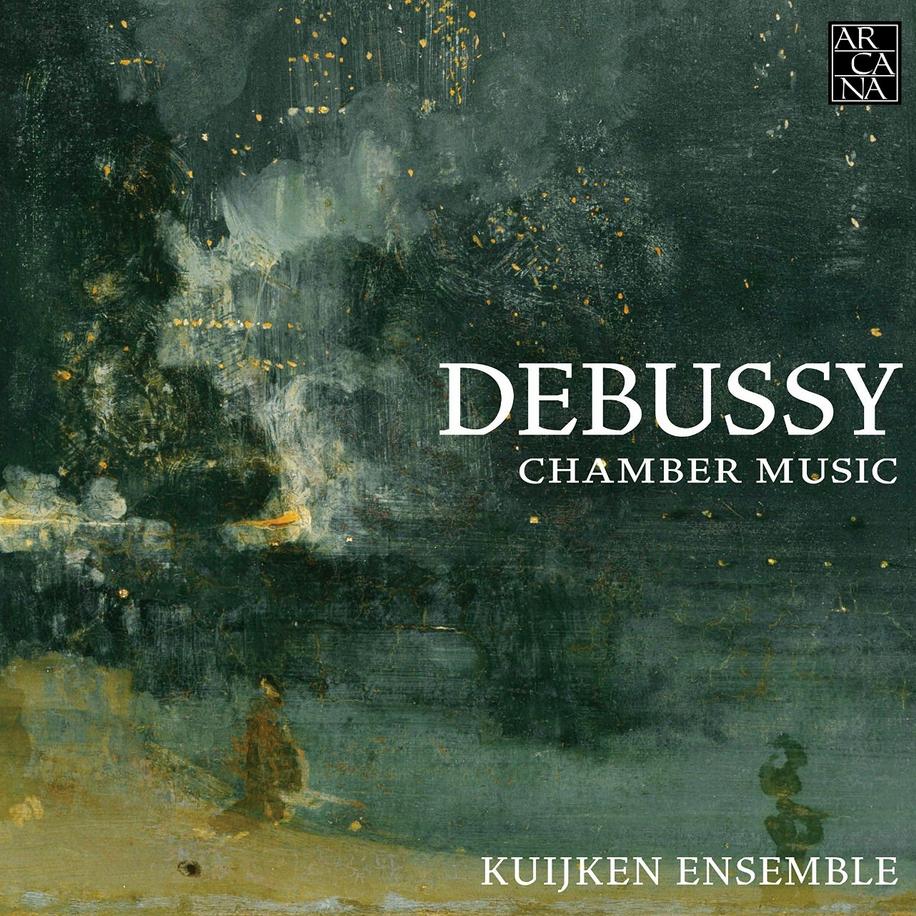 Debussy: Chamber Music
Kuijken Ensemble
Arcana A392

This is a curiosity, but rather an enchanting one. Six members of the Kuijken family, led by the violinist and viola player Sigiswald, playing some of Debussy's finest chamber music. Originally recorded in 1999, I certainly didn't notice it then, but I'm glad to have made its acquaintance now. This well filled album – 71 minutes – begins with the String Quartet from the 1890s, - and then moves on to some of the music of Debussy's final, cancer wracked, years. He devoted his last period, in the main, to a series of sonatas, three of which are included here – the ones for Cello and Piano, Violin and Piano, and Flute, Viola and Harp. All of them make for attractive listening, but also have real depth. For instance, I especially liked the way Wieland Kuijken dug so deeply into the Cello Sonata. I am determined not to neglect chamber music in these surveys of what's hot, and what's not, because chamber music makes for ideal domestic listening. And besides, a lot of composers, Debussy included, poured some of their deepest, and most imaginative thoughts into their chamber stuff.
Download from iTunes >
Buy from Amazon >
David Mellor is Opera and Classical Critic of the Mail on Sunday and presenter of his own show on Classic FM, Sundays 7pm.