Album reviews and new releases: The colour of music, and Romantic era masterpieces
25 June 2016, 16:51 | Updated: 6 January 2017, 14:45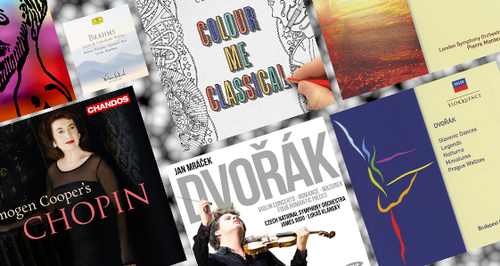 Throughout the week Classic FM's presenters bring you the best new recordings, including world exclusives and premiere broadcasts of latest releases.

Colour Me Classical
Various Artists
Classic FM CFMD45

Psychologists say that colouring books can help generate wellness, mindfulness and have the exact same benefits as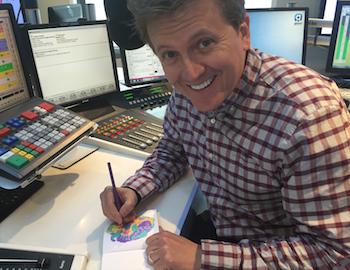 meditation. On this double album set, there are more than two hours of soothing music, ranging from such favourites as Delibes' Flower Duet and Clair de lune, through to classical arrangements of popular songs, including John Legend's All of Me and You Raise Me Up. The unique selling point, however, is the 40 line drawings, designed to complement the selection of calming classics, and encourage you to exercise your aesthetic sensibilities.
Aled himself has even been at it.

After 6pm each weekday evening, John Brunning showcases a track from his Drive Discovery, a fantastic new release.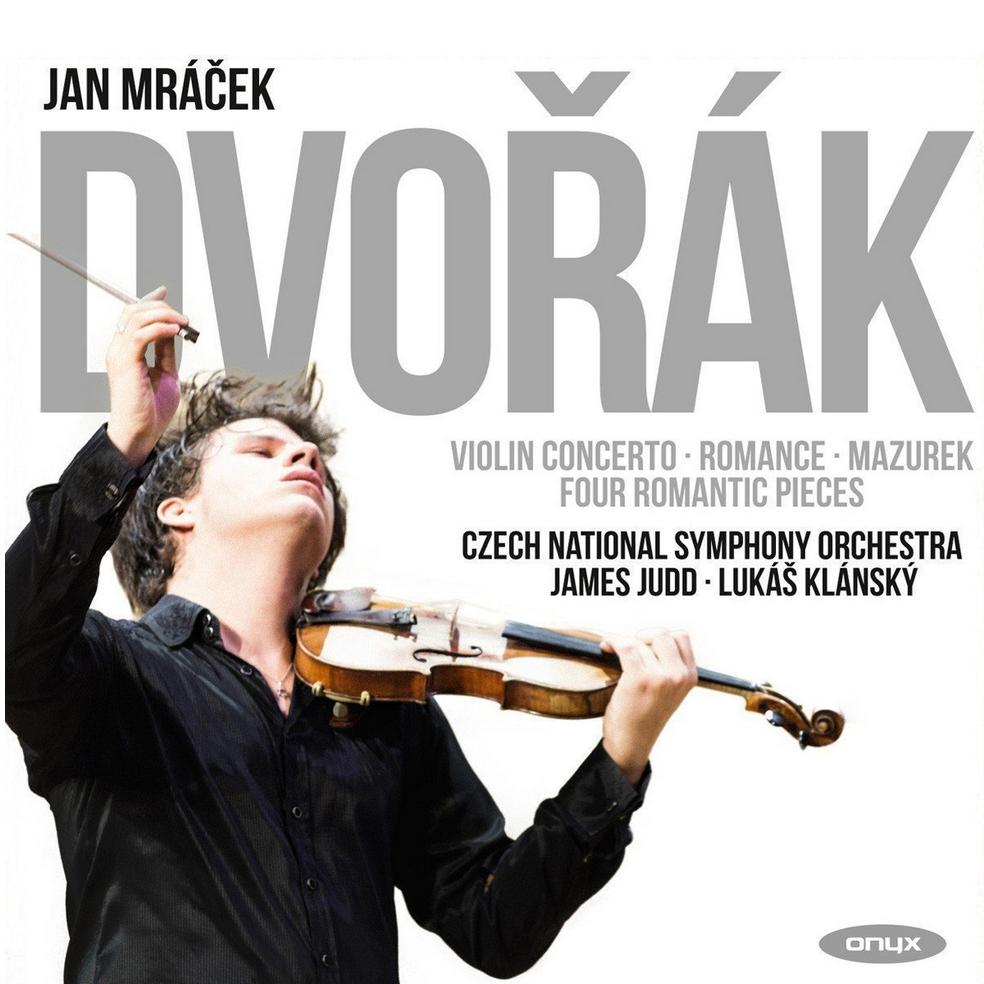 Dvořák: Violin Concerto in A minor/Romance in F/Mazurek/Four Romantic Pieces
Jan Mráček/Lukáš Klánský/Czech National Symphony Orchestra/James Judd
Onyx ONYX4160

Recorded in Prague, the young Czech violinist Jan Mráček here gives us pretty much all the music Dvořák wrote for solo violin. Dvořák reportedly thought more highly of his Violin Concerto than the much more celebrated concerto for cello. It's surprising that this not-so-well-known piece has so many good tunes and a beautiful slow movement. Mráček brings it to life with appropriate central European swagger and lyricism. Also included is the attractive Romance in F, and Four Romantic Pieces for violin and piano. Well played, and well worth discovering.
Download from iTunes >
Buy from Amazon >

ALBUM OF THE WEEK
Brahms: Lieder and Liebeslieder Waltzes
Andrea Rost/Magdalena Kožená/Matthew Polenzani/Thomas Quasthoff/Yefim Bronfman/James Levine
Deutsche Grammophon 4796044

For years now, Martha Argerich's Lugano Festival has been the subject of an annual three-album set from EMI, now Warners, but only recently has the Verbier Festival started to issue, via DG, recordings from their archive. This one comes from 2003 and features a distinguished sextet of singers and two pianists. It's a charming, and at 81 minutes, exceptionally generous programme of songs by Brahms, centring on the two sets of Liebeslieder Waltzes. I have long loved these pieces since I came upon them by accident at a Royal Festival Hall concert back in 1971. They have great charm, and considerable melodic distinction. I have in my collection every recording, so far as I know, that has ever been issued of these elusive pieces. I hope I can say therefore with real authority, that this ranks with the best. An interesting and absorbing left field issue. Should you want to sample a few of the Liebeslieder Waltzes, I shall be playing a handful of them on my show on Sunday 10 July at 7pm.
Download from iTunes >
Buy from Amazon >
Erik Satie: Piano Music, Vol.1
Noriko Ogawa
BIS 2215

I'm a huge fan of Erik Satie, who had a big influence on Debussy, to a lesser degree on Ravel, and was an inspiration to the next generation of French composers, notably Francis Poulenc. He wrote some charming, and occasionally eccentric piano pieces. A substantial selection of 38 of them appear on this well recorded BIS issue, which lasts a generous 78 minutes. What makes it especially interesting is that Noriko Ogawa plays on an 1890 Erard grand, of exactly the sort that Satie himself might have played. As such, this is a charming issue, as well as an extremely useful one for anyone who wants to discover the many joys of Satie's piano music. I will be playing two Gnossiennes on Sunday evening (26 June, 8pm). If Satie is a new name to you, please listen and hopefully be as entranced as I have always been by this stuff.
Download from iTunes >
Buy from Amazon >
Imogen Cooper's Chopin
Imogen Cooper
Chandos CHAN10902

Imogen Cooper plays a generous selection, lasting over 80 minutes, of some of Chopin's finest piano pieces, including four Nocturnes, two Ballades, the Polonaise Fantaisie, and the Berçeuse. The recording is excellent, as is Chandos's usual manner, and Imogen Cooper is a distinguished player. However, it's only fair to point out, at times she lingers a little too long for my liking. Hear her for yourself next Sunday 3 July 7pm, when I will be playing one of the Nocturnes, and the Berçeuse.
Download from iTunes >
Buy from Amazon >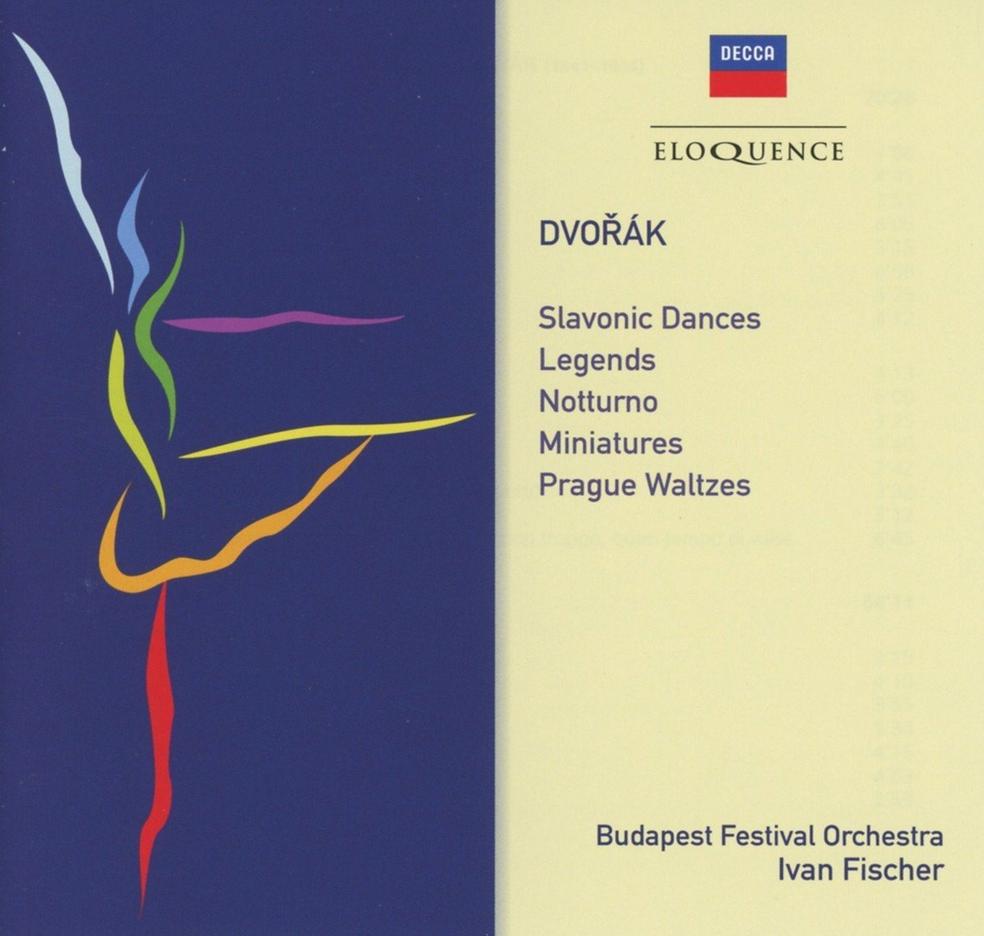 Iván Fischer conducts Dvořák
Budapest Festival Orchestra/Iván Fischer
Decca Eloquence ELQ4804901

Decca Eloquence emanates from Decca Australia, but they are readily available over here, and are an interesting, and relatively inexpensive way, of acquiring some of Decca's best back catalogue items. The present batch includes a number of early orchestral recordings by Sir Georg Solti, and all are worth exploring. But for me, the pick of the crop is this Budapest Festival Orchestra issue, dating from 1999, where they are conducted in exuberant style by their founder, Iván Fischer. This fascinating double album is excellent value at almost 140 minutes, and includes fine performances of both sets of Dvořák's Slavonic Dances, which, in the case of the first set, was the breakthrough music that gave Dvořák a European rather than a purely local reputation. The second album consists of 70 minutes of fascinating bits and pieces, including the ten Legends, which were an attempt by Dvořák to follow up on the success of the Slavonic Dances. He didn't quite succeed in recapturing the ebullience of the earlier pieces, but these are still very good. There are also some interesting rarities, including a Notturno that plainly meant a lot to Dvořák since he rearranged it on a number of occasions, trying to get it right, and a delightful set of Prague Waltzes, consisting of four lovely pieces, that reflect his experiences as a viola player in Karel Komzak's dance band. I shall be playing substantial extracts from this double album in my programme on 10 July and I urge you not to miss this treasurable, rare Dvorak.

Buy from Amazon >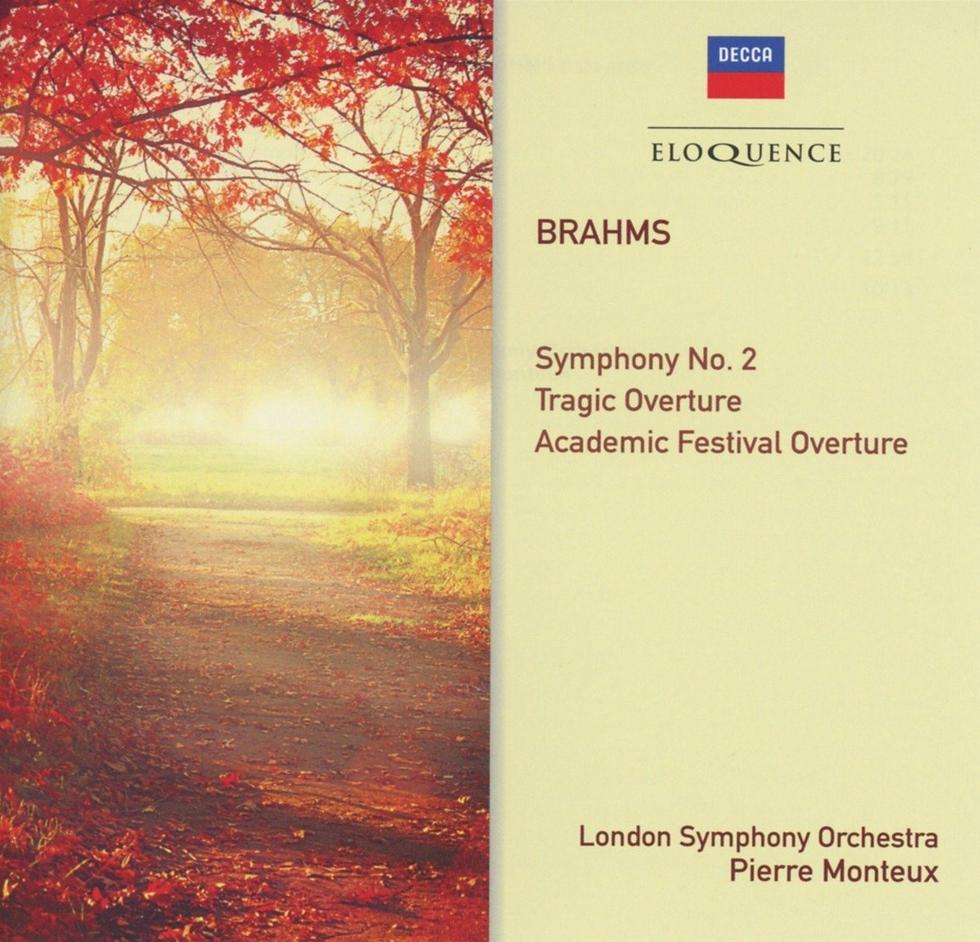 Pierre Monteux conducts Brahms
London Symphony Orchestra/Pierre Monteux
Decca Eloquence ELQ4808911

If you're interested in hearing a really well recorded account of Brahms Second Symphony, and the Tragic and Academic Festival Overtures, conducted in good sound by a man who once played in front of Brahms in a string quartet, this is one for you. Monteux had a remarkable career. Born in 1875, he started off as a string player, converting later on to become an exceptional conductor, renowned on both sides of the Atlantic. He was already in his early 20s when Brahms died, and 65 years later, in November 1962, set down these interpretations, where the 88-year old Monteux showed no diminution in his remarkable powers, that made him one of the most renowned conductors of the first half of the twentieth century. It would be wrong to say there are special insights here denied to other conductors, but entirely right to observe that part of the joys of collecting music is to have the chance to explore important historic recordings. Anything by Monteux is well worthy of a discriminating collectors attention. Monteux was a card, who was active right up until just before his death in 1964. In 1960 he was offered the Principal Conductorship of the LSO, and accepted on the basis that was given a deal for 25 years, with an option for 25 years more! In the few years he was with them, he made some wonderful recordings, of which these are amongst the finest.

Buy from Amazon >
David Mellor is Opera and Classical Critic of the Mail on Sunday and presenter of his own show on Classic FM, Sundays 7pm.