Album reviews and new releases: Katherine Jenkins and Rimsky-Korsakov symphonies that you need to discover
24 April 2016, 16:24 | Updated: 6 January 2017, 14:45
Throughout the week Classic FM's presenters bring you the best new recordings, including world exclusives and premiere broadcasts of latest releases.

This week join Aled Jones after 10am to hear a track from the Album of the Week.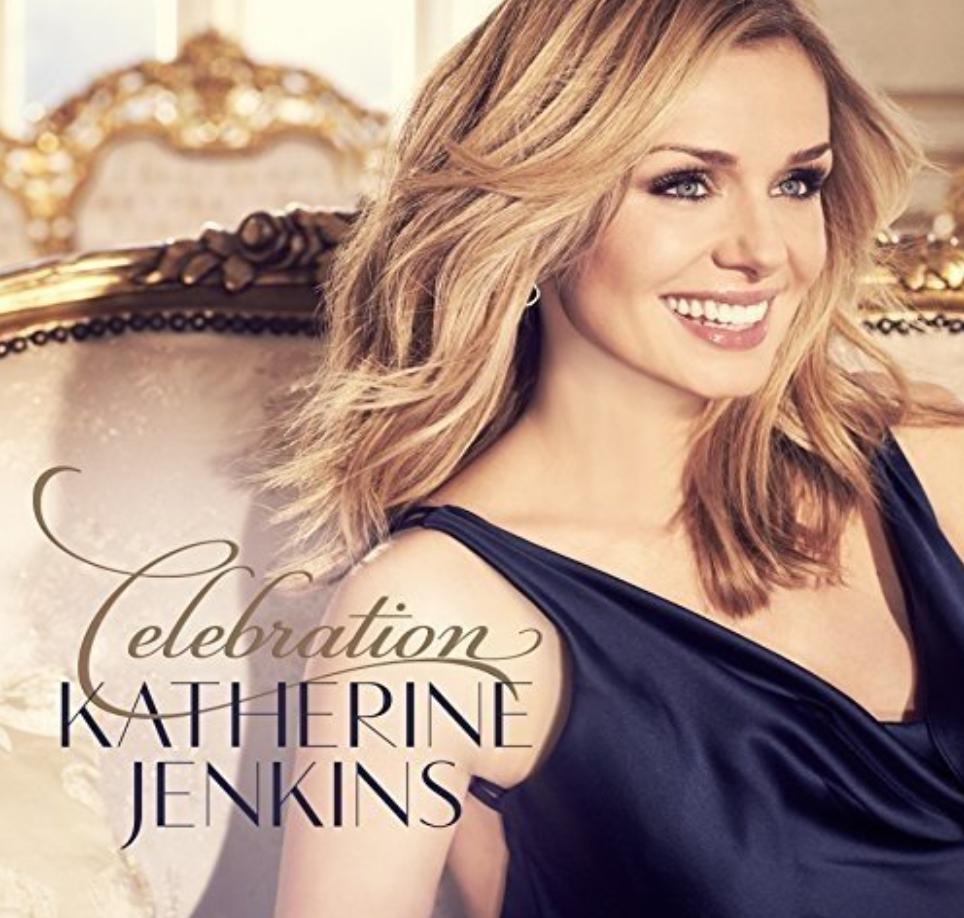 Celebration
Katherine Jenkins
Decca 4785719
Here's a joyous collection of great British music to get you in a patriotic mood to celebrate Her Majesty The Queen's 90th birthday. It features eight new tracks and 12 favourites from previous Katherine Jenkins albums. So along with Rule Britannia, Jerusalem and I Vow To Thee My Country, there's Gershwin's Someone to Watch Over Me, which was a hit in the year The Queen was born. The album is Jenkins's first since having a baby, and opens with the newly commissioned song, This Mother's Heart, as the singer's gift to the Queen. Written by Brendan Graham, composer of You Raise Me Up, it would fit right in to a West End musical.

Download from iTunes >
Buy from Amazon >


After 6pm each weekday evening, John Brunning showcases a track from his Drive Discovery, a fantastic new release.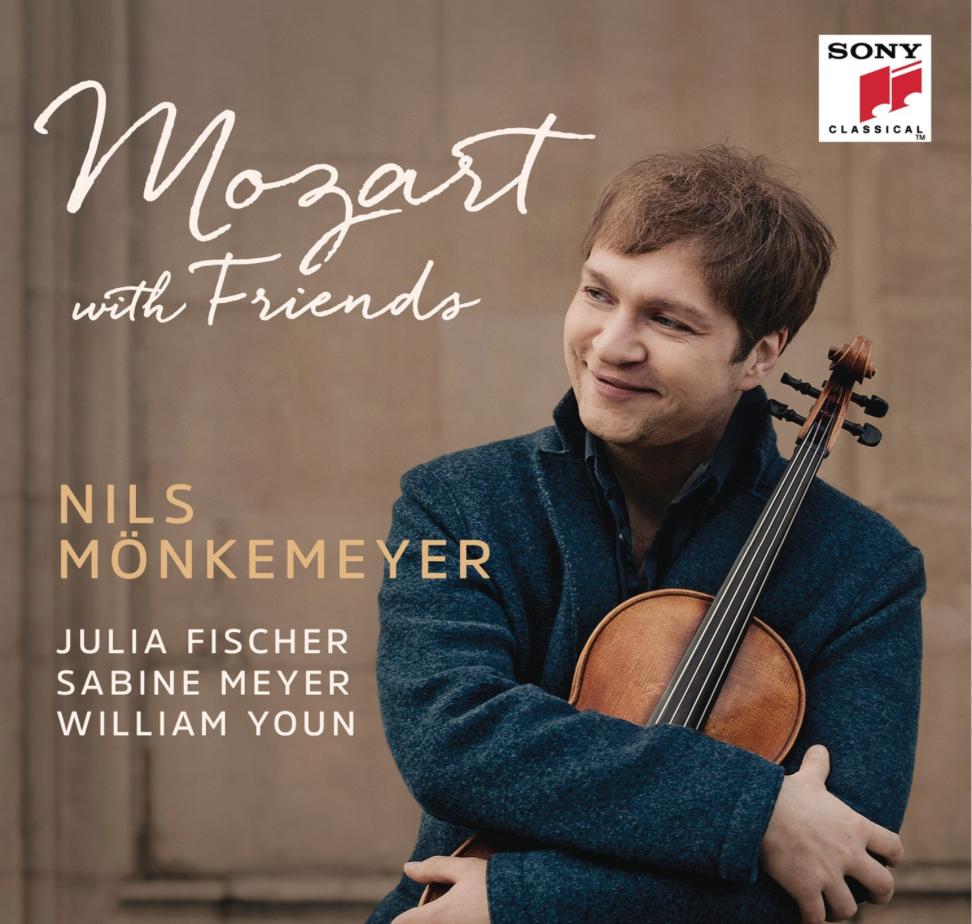 Mozart with Friends
Nils Mönkemeyer/Julia Fischer/Sabine Meyer/William Youn
For this exhilarating recording, four of classical music's top stars have teamed up to replicate Mozart's practice of composing pieces for friends and fellow musicians to play with him. The "Kegelstatt-Trio" is the perfect example since Mozart wrote it while playing skittles with his chums. He later performed the trio, playing the viola. Besides that, viola player Nils Mönkemeyer chose to explore Mozart's musical development, starting with pieces from The London Sketchbook, which the composer wrote when he was 8 or 9 years old, or the Sonata in F major written by the 11-year-old Mozart. The pleasure these great musicians derive from playing together is audible, and the insights into Mozart in lighter moments is a revelation.

Download from iTunes >
Buy from Amazon >

Critic's Choice

Rimsky-Korsakov; Symphonies 1 & 3
Berlin RSO/Gerard Schwarz
Naxos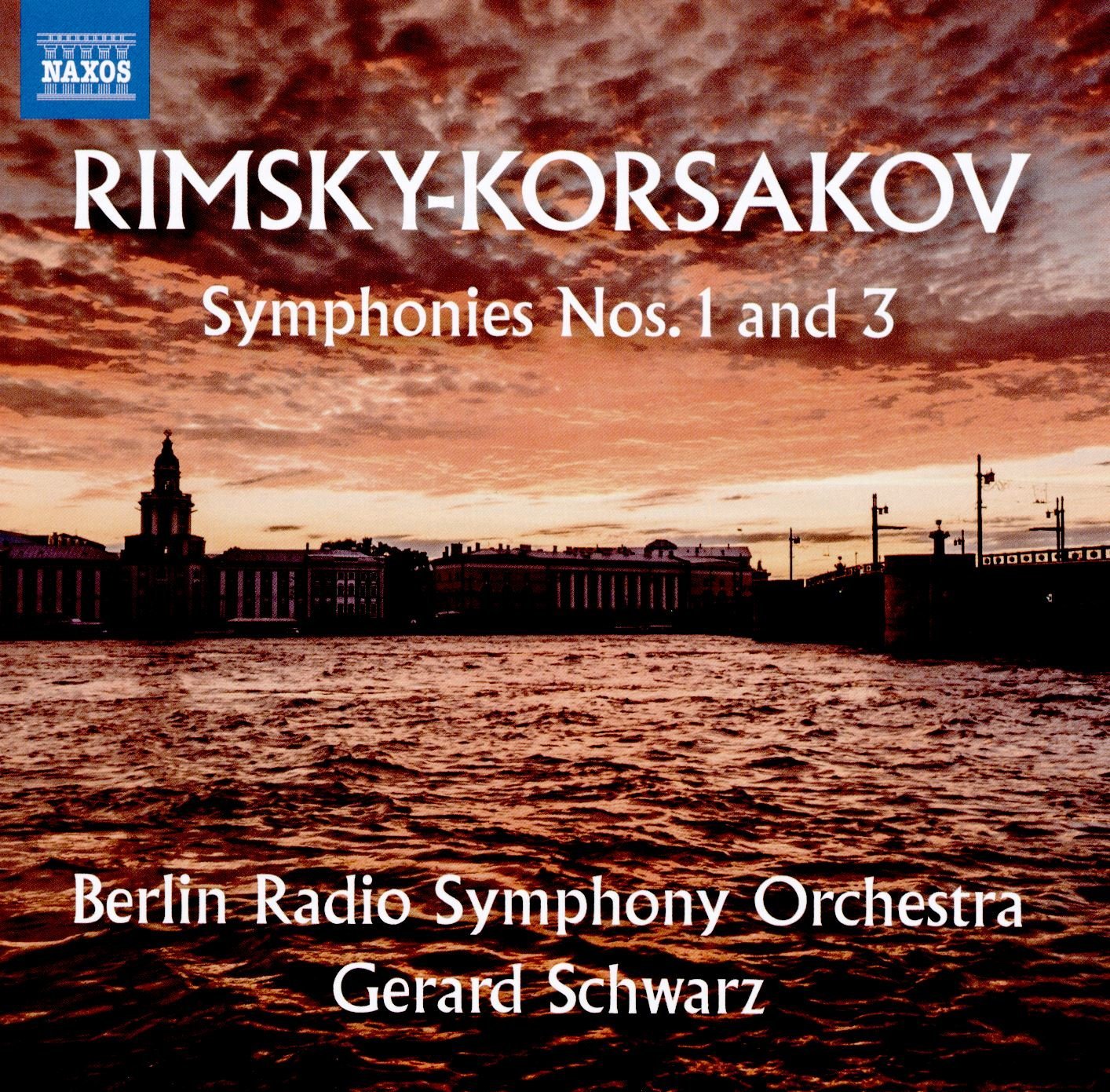 A quiz question, asking which slow movement of a symphony was written by a teenager on a boat anchored off Gravesend, would be unlikely to attract many correct answers.
That's because Nikolai Rimsky-Korsakov was a naval officer before he became a hugely respected teacher at the St Petersburg Conservatoire, and arguably the leading and most influential composer in late 19th-century Russia.
RK was a 17-year-old when he composed his First Symphony, and not much older when he composed his Symphony No. 3, which make an attractive pairing on this new Naxos release. Gerard Schwarz and his fine German orchestra make a compelling case for these symphonies, which ought to be better known, even though they are unlikely ever to command the concert hall in live performances. Giving us the chance to listen to this sort of stuff at home, or in the car, is exactly what CDs are for.
Download from iTunes >
Buy from Amazon >
Best of the rest

Victor Herbert: Cello Concertos Nos 1& 2
Mark Kosower
Ulster Orchestra/JoAnn Falletta
Naxos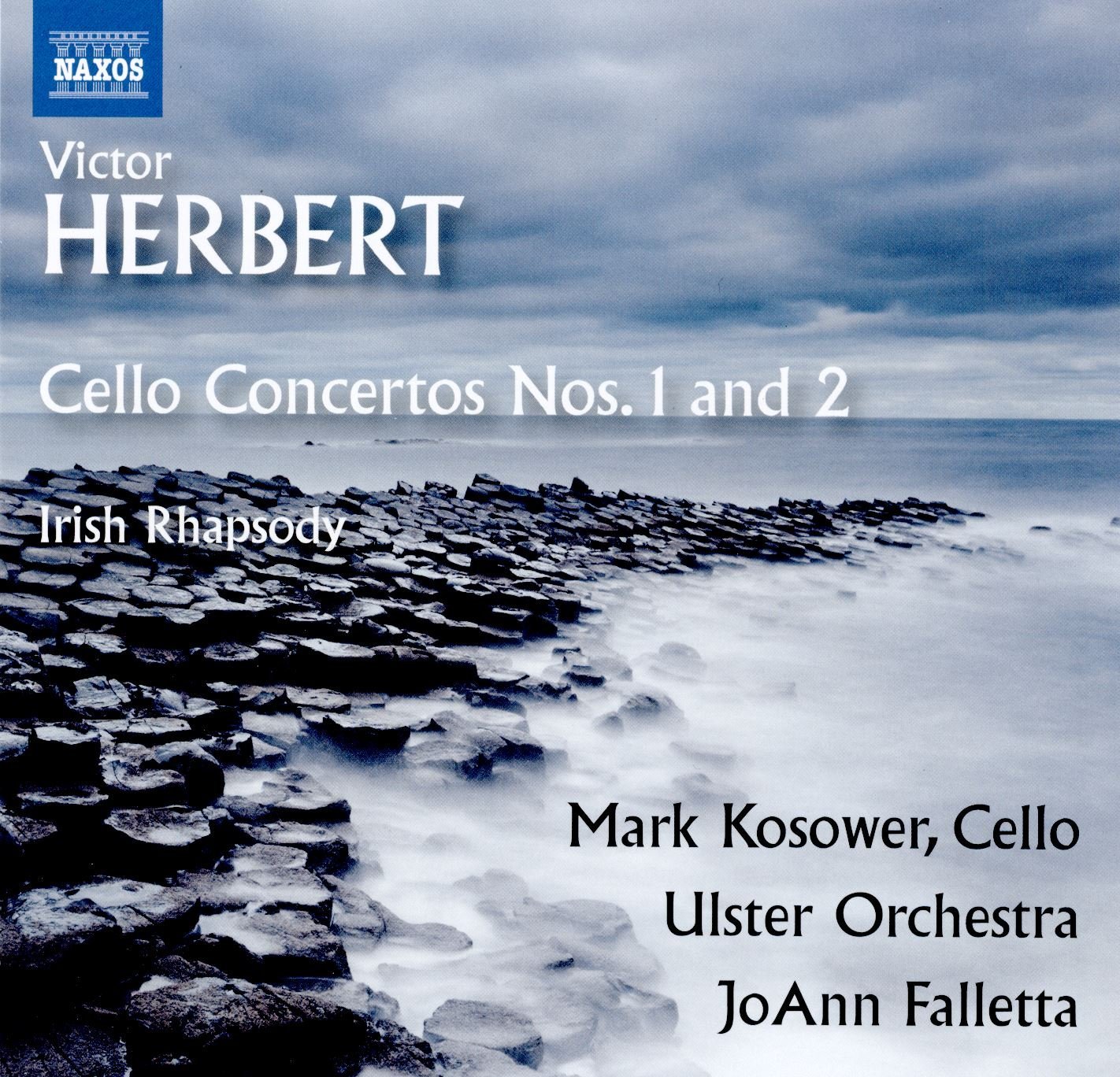 Sadly I cannot be quite as positive about another new Naxos issue featuring the two cello concertos of Victor Herbert, even though they are a decent enough listen, and Herbert a fascinating, now almost forgotten, composer.
Victor Herbert (1859-1924) was born in Ireland, and much of his massive career in America from the end of the 19th century onward owes a great deal to his clever marketing as an Irishman, in a city where there were hundreds of thousands of Irish immigrants.
But Herbert wasn't very Irish. He was born in Ireland, but left aged three to come to London. His mother then remarried a German, and he lived in Germany for almost two decades until he emigrated to find fame and fortune in New York.
Which he did, first as a cellist, and then as a composer of popular operettas and other music like these two cello concertos. At the end of his life, he became a highly regarded conductor of his own orchestra.
Indeed, Herbert's Cello Concerto No.2 is more famous for what it provoked in a greater musician, Antonín Dvorak, than any success it itself achieved.
Dvorak attended the premiere of the piece in 1894 in New York, and it is believed it was this music that induced him to write his own noble cello concerto, which today alongside the Elgar, are the works of choice for international cellists.
Sadly neither of these are, and the reasons are obvious from this CD. The music is pleasant enough, but not distinctive, or distinguished.
The German cellist Mark Kosower, a new name on me, does his best, and the Ulster Orchestra sound well, but this one is for cello aficionados only.
Sony bargain boxes
I complete this week's review with three Sony bargain boxes, all of fascinating, and sometimes great music, extremely well performed and recorded, and available at the cheapest possible price. The downside of all of them though, is that there are no liner notes whatsoever, only a listing on the back of each CD cover as to what music is to be found there. Sony can and should do better than this. This sort of music requires some explanation.
Andre Previn conducts Vaughan Williams
London Symphony Orchestra. (6CDs)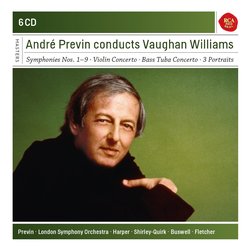 Previn took over the LSO in the late 60s, and soon plunged into English music, and made some outstanding recordings in the 70s, which still sound well.This 6CD Ralph Vaughan Williams set, allows inexpensive access to a symphony cycle of real stature, but echoes the observations made about Sibelius, that VW approached the symphonic challenge in a different way in each of his nine.
The London Symphony (No.2) is the place to start, followed by his choral Sea Symphony (No.1). All of them are worth hearing, especially the so called Pastoral Symphony (No.3) which is not a rural idyll, but Vaughan Williams's reflections on the battlefields of Flanders where he served as an ambulance man in WW1, though well on in his 40s at the time, and Symphony No.6, which, although VW denied it, is probably his response to the turbulent post war world of weapons of mass destruction.
Sir Malcolm Arnold: The Complete Conifer Recordings
Various artists (11CDs)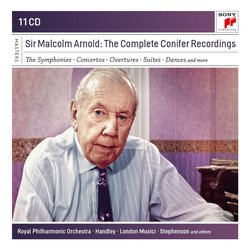 Sir Malcom Arnold endured chronic illness, alcoholism, and neglect to produce some wonderful, tuneful music, and this box can be recommended with confidence to any lover of English music, or lover of great melodies.
Arnold's symphonies, which form the centrepiece of this collection, are not as distinguished as Vaughan Williams' but still have their moments, especially No2, with its big slow movement tune, dedicated to Friends who died young like the horn player Dennis Brain.
There's also, amongst so many delights, an enchanting guitar concerto, and much distinguished tuneful light music, like the two sets of English Dances, and the single set of Scottish Dances.
I also like the Peterloo Overture, written for the centenary of the TUC, and commemorating, in music worthy of Shostakovich himself, the Peterloo massacre, when protesting working people were attacked by the Calvary outside Manchester.
Vernon Handley and the Royal Philharmonic cope really well with a great variety of music, and this provides me with all the justification I ever needed for proposing Malcolm Arnold to the Knighthood I was thrilled he got towards the end of his life.
Gershwin: An American in Paris
San Francisco Symphony Orchestra/Michael Tilson Thomas (7CDs)
Michael Tilson Thomas' long running and continuing relationship with the San Francisco Symphony Orchestra has yielded lots of terrific CDs, none finer than this Gershwin collection. What you have here is all the popular and well known Gershwin orchestral stuff, plus some unexpected joys, like a 1982 live concert with Tilson Thomas and the Orchestra, and the jazz vocalist Sarah Vaughan, recommended with all possible enthusiasm.
David Mellor is Opera and Classical Critic of the Mail on Sunday and presenter of his own show on Classic FM, Sundays 7pm.