James Horner's final work and other great new releases
23 September 2016, 22:57 | Updated: 6 January 2017, 14:45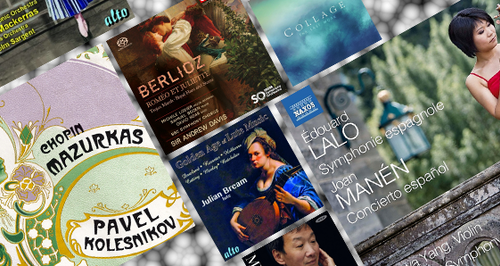 Throughout the week Classic FM's presenters bring you the best new recordings, including world exclusives and premiere broadcasts of latest releases.

Every weekday morning after 10am, John plays a track from Classic FM's Album of the Week.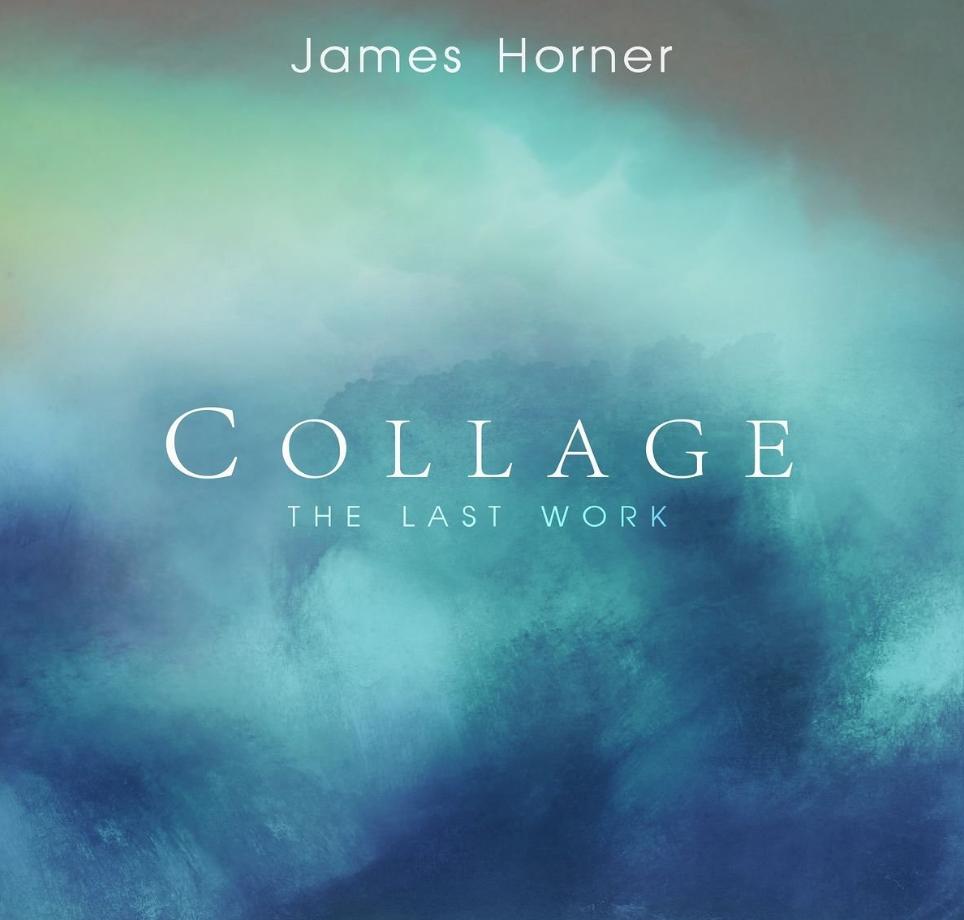 James Horner: Collage
London Philharmonic Orchestra/Jaime Martin/Royal Liverpool Philharmonic Orchestra/David Arnold
Decca 4812810
Collage is the last finished work by Oscar-winning composer James Horner, premiered and recorded under his personal supervision just weeks before the tragic plane crash that claimed his life in June 2015. It is a piece for four horns and big orchestra, featuring Horner's signature lush orchestrations and wide ranging melodic lines. It's combined here with two further world premiere recordings, Kitty Hawk and Conquest of the Air, recording by the Royal Liverpool Philharmonic with David Arnold conducting. This album is combined with new recordings of some of Horner's best-loved film music, including Aliens, Legend of the Fall and Iris. The recording also features Norwegian siblings Mari and Hakon Samuelsen, who had worked with Horner over years on his double concerto Pas de Deux, as well as two further world premiere recordings. Unlike many film composers who seem to move deliberately towards atonality in their concert hall works, all of Horner's familiar trademark melody and atmospheric orchestration is here. It will be loved by fans of his film music.
Download from iTunes >
Buy from Amazon >


After 6pm each weekday evening on Classic FM Drive, John showcases a Drive Discovery track from a fantastic new release.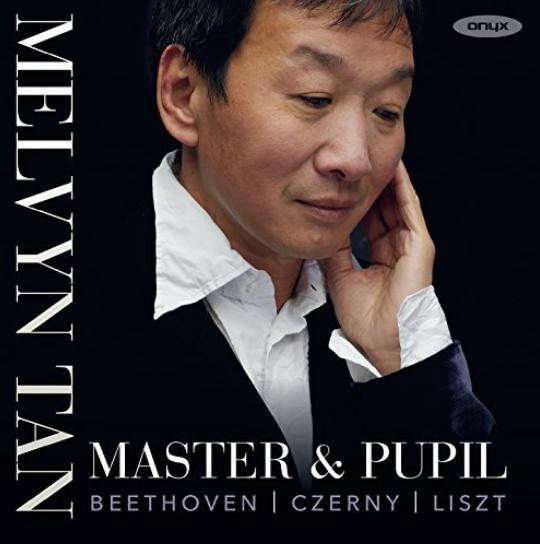 Beethoven/Czerny/Liszt: Master and Pupil
Melvyn Tan
Onyx ONYX4156
Pianist Melvyn Tan has a strong association with the music of Beethoven having made pioneering recordings for EMI of the five Piano Concertos and the Choral Fantasia with Sir Roger Norrington and the London Classical Players. He also made several discs of the sonatas, and one very special recording on the then newly restored Broadwood piano that was Beethoven's own instrument. On this album Tan plays on a modern Steinway. The theme of the CD is Master & Pupil. Focusing on three of the great pianist composers of the 19th century who represent the beginning of a long line of masters and pupils, the journey starts with Beethoven who taught the young Carl Czerny, and the young Liszt that Czerny took under his wing in 1819. Tan gives superb interpretations of the music of all three masters of the piano.
Download from iTunes >
Buy from Amazon >

CRITIC'S CHOICE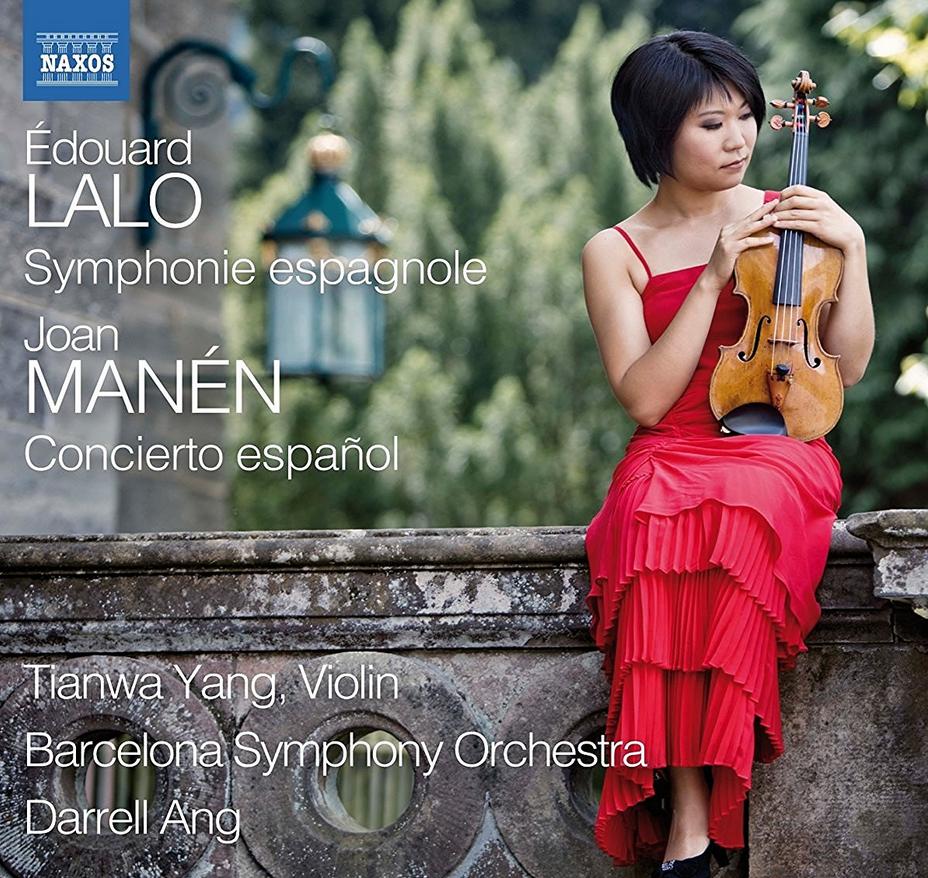 Lalo: Symphonie Espagnole/Manén: Violin Concerto No.1
Tianwa Yang/Barcelona Symphony and Catalonia National Orchestra/Darrell Ang
Naxos 8.573067

Naxos produce so many wonderful recordings - around 12 a month hit my desk – that I don't like to ghettoise them in the bargain category. So this is my Critic's Choice this week. Tianwa Yang has made some excellent recordings for Naxos, which have won awards across Europe, notably an album of two Mendelssohn violin concertos. She also received great acclaim for eight albums of the violin music for orchestra, and also for piano, of Sarasate. And the influence of Sarasate is everywhere apparent in these two concertos, because he commissioned Lalo's Symphonie Espagnole, and one of his star pupils was the teacher of the composer, violinist and pianist Joan Manén. The Lalo is an outstanding work, with a credible Spanish atmosphere, considering the composer was born in Lille! It's in five contrasted movements, and Tianwa Yang is the master of them alll; her playing cannot be faulted in any respect. She is enthusiastically (and idiomatically) accompanied by the Barcelona Symphony Orchestra under Darrell Ang. Joan Manén is a new one on me, it's another sign of Naxos's quality that they have commissioned such a long and fascinating sleeve note from Tully Potter, who cheerfully said to me the other day he was perhaps the only person on earth who knew much about Manén! And he's probably right. Anyway, Manén was a prodigy violinist and pianist, who, at 10, conducted his first public orchestral concert. And he wrote this cheerful concerto when only 14, though he did revise it in full maturity. It's well laid out for the solo instrument, and the orchestra sounds brilliantly Spanish. It lacks the kind of killer tunes you find in the Lalo, but it's still a very interesting discovery. Tully, in his note, describes the sad fall from grace of Manén, who was as famous as his contemporary Pablo Casals for the first for decades of his life, but then lived the next 40 years in near total obscurity, so when he died in 1971, virtually nobody attended his funeral. How sad.

Download from iTunes >
Buy from Amazon >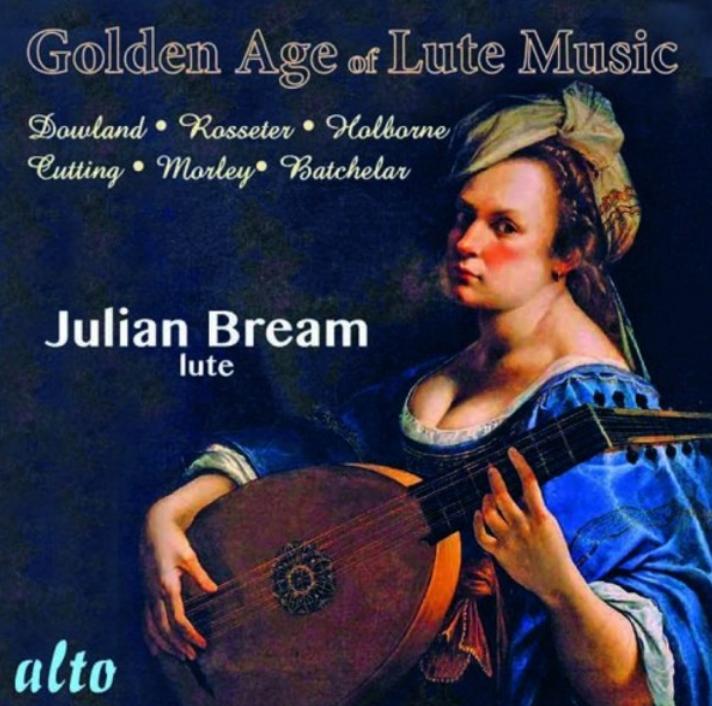 The Golden Age of Lute Music
Julian Bream
Alto ALC1338

Sullivan/Mackerras: Pineapple Poll/Overtures
Royal Philharmonic Orhestra/Charles Mackerras/Pro Arte Orchestra/Malcolm Sargent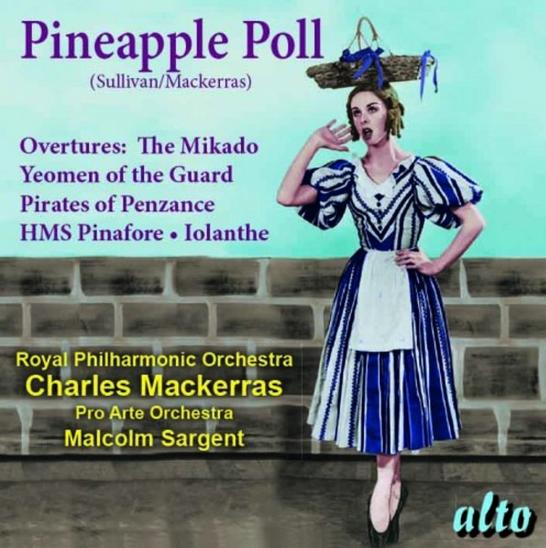 Alto ALC1320

Collectors who love recordings of yesterday, really should take an interest in the Alto catalogue. Julian Bream's Golden Age of Lute Music album runs for 77 minutes, and is an amalgam of two LPs from the early 1960s, when Bream was approaching his peak. One is devoted to Dowland himself, whilst the other covers a range of late 16th century contemporary music by British masters such as Thomas Morley and Robert Johnson. Perhaps the sound is a bit plummy by today's standards, but the music making has exceptional verve, and this is a delightful listen all through. And if you fancy spending an evening with Mrs White's Nothinge, or My Ladye Hunsdon's Puffe, this is definitely one for you. The Sullivan album is, if anything, even more alluring, and it's a pleasure to recommend it to G&S fans. This again is an amalgamation of two albums, one an arrangement of tunes by G&S by Sir Charles Mackerras which form a ballet called Pineapple Poll that was extremely popular 50 years ago, and that is now linked up to five Sullivan overtures recorded for HMV by Sargent with the so called Pro Arte Orchestra. The best listen here however is the Mackerras ballet, put together by Sir Charles in 1951, and re-recorded by him with what was still, demonstrably, Sir Thomas Beecham's crack Royal Philharmonic, and the playing and the sound is excellent. At 78 minutes for a super bargain, this is again unmissable.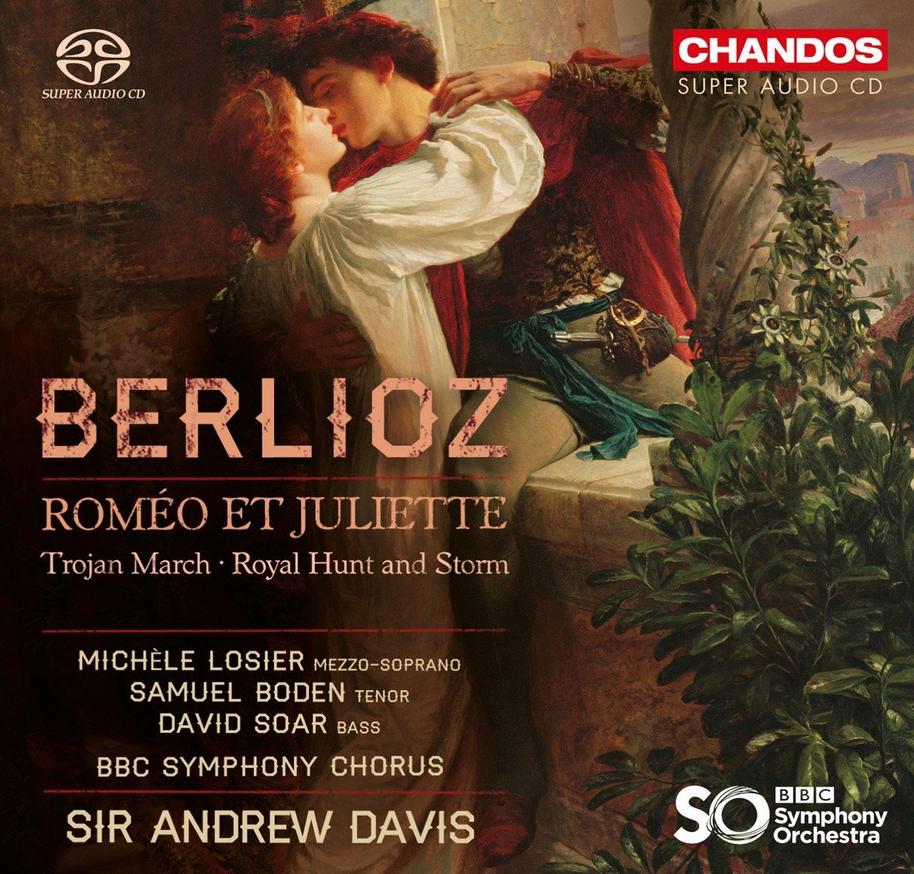 Berlioz: Romeo et Juliette
Michele Losier/Samuel Boden/David Soar/BBC Symphony Chorus/BBC Symphony Orchestra/Sir Andrew Davis
Chandos CHSA5169
Since the sad death of Richard Hickox, Chandos has turned with increasing frequency to Sir Andrew Davis to do these big choral projects. He generally makes an excellent fist of them, and this is no exception. Berlioz's Romeo and Juliet is a so-called dramatic symphony, with music for soloists and chorus, as well as some beautiful passages for orchestra, some of which, like the Queen Mab Scherzo have had an alternative life as concert pieces. For me, the 15 minutes Love Scene is one of the most magical things even Berlioz ever composed, and is alone worth the price of this set. We don't hear this Romeo and Juliet live much, but there are some excellent recordings, now joined by this one. My only regret it that perhaps the fill-ups – the Trojan March, and the magnificent Royal Hunt and Storm also from Les Troyens are a bit short weight.
Download from iTunes >
Buy from Amazon >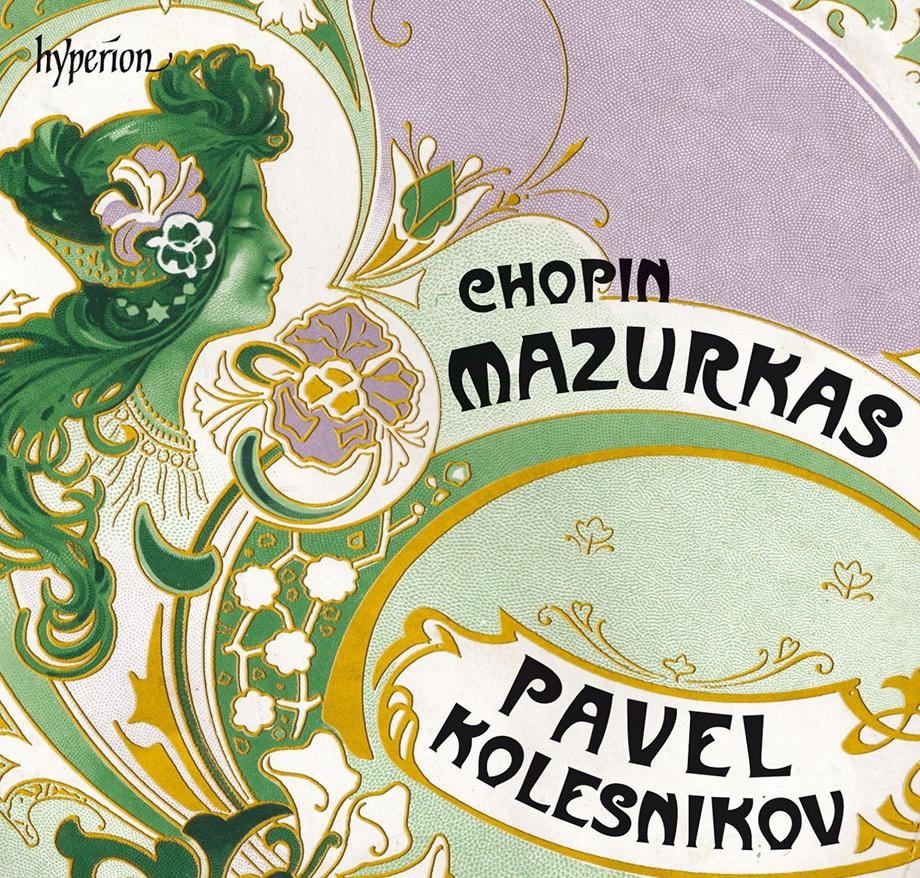 Chopin: Mazurkas
Pavel Kolesnikov
Hyperion CDA68137

Pavel Kolesnikov was born in Siberia, and trained in Moscow, before transferring to the Royal College of Music, and is now, luckily for us, a long term London resident. Some time back he produced a marvellous album of Tchaikovsky's The Seasons, which showed how natural, warmly unaffected, and unassuming his playing is. He's ideally suited to the Mazurkas, where poetic expression matters so much more than the kind of barnstorming required in some of Chopin's bigger pieces like the Polonaises, and the Ballades. Chopin wrote Mazurkas throughout his career, and they are elusive works, mainly short and undramatic, and therefore not so attractive to a lot of recitalists. Kolesnikov obviously regards their restraint as an asset, and here gives exquisite performances of 24 of them. This young man will be a major force in the future. And this is an album no Chopin lover should be without.
Download from iTunes >
Buy from Amazon >
David Mellor is Opera and Classical Critic of the Mail on Sunday and presenter of his own show on Classic FM, Sundays 7pm.