Album reviews and new releases: Cello tangos, cinematic piano, and lyrical clarinet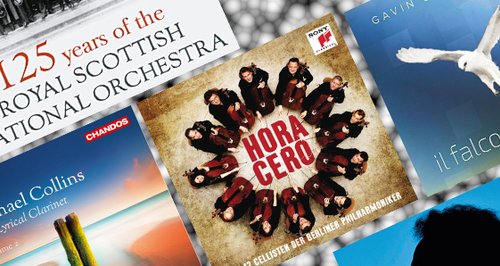 Throughout the week Classic FM's presenters bring you the best new recordings, including world exclusives and premiere broadcasts of latest releases.

Join John Suchet after 10am each weekday morning to hear a track from the Album of the Week.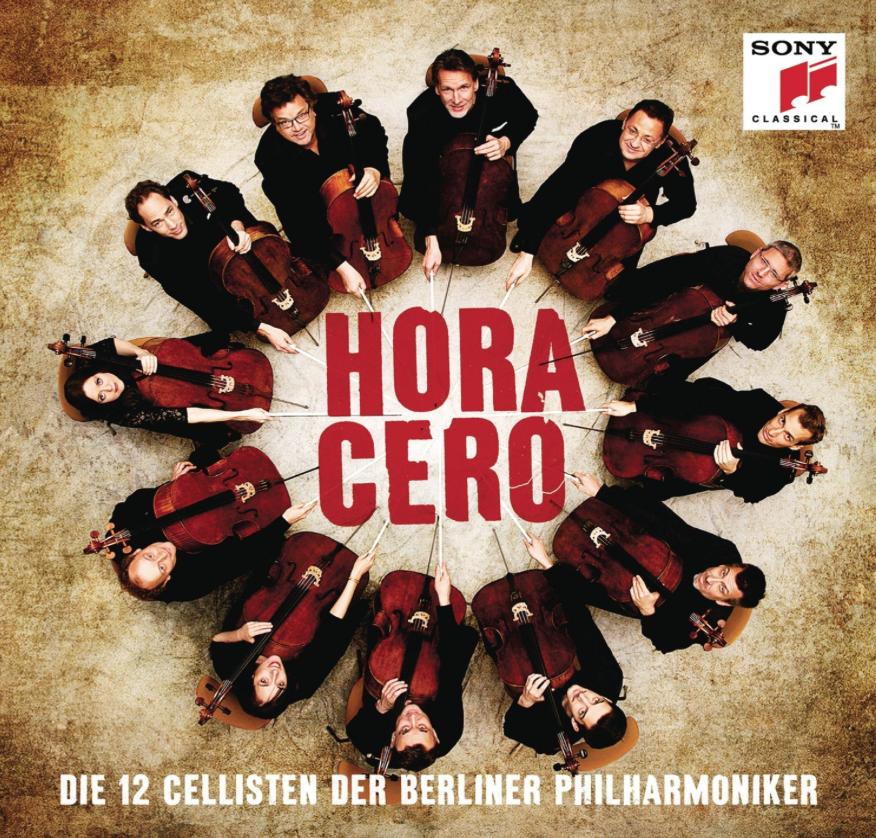 Hora Cero
The 12 Cellists of the Berlin Philharmonic
Sony 88875143462

The world-famous cello ensemble return with a new album after six years, named 'Zero Hour' after one of the tracks, Astor Piazzolla's Buenos Aires Hora Cero. This is a pretty unique offering: no other orchestra has such an independent ensemble of cellos, and they're the only ensemble formed from the Berlin Phil that is actually officially allowed to use the orchestra's name. Along with the Piazzolla, the album features a selection of tangos that were specifically arranged for the ensemble, mostly by members of the 12 Cellists themselves.
It's a wonderfully dark and rich sound, giving these often brooding dances the weight of a symphonic sound. The video below from 2014 gives a taste of what to expect.
Download from iTunes >
Buy from Amazon >

After 6pm each weekday evening, John Brunning showcases a track from his Drive Discovery, a fantastic new release.
Gavin Greenaway: Il Falco Bianco
Tenuto Records TNRC001
Well-known as the conductor of several major film scores including The Dark Knight and Gladiator, and for his long-standing collaboration with Hans Zimmer, Gavin Greenaway here offers up compositions of his own for the first time. The album features 14 original pieces for piano, covering a range of moods, played by the composer himself. For fans of the piano music of Erik Satie, Philip Glass, Einaudi and even Keith Jarrett, Greenaway's music is a welcome new discovery.
Download from iTunes >
Buy from Amazon >
AV2362
AV2362
AV2362

Critic's Choice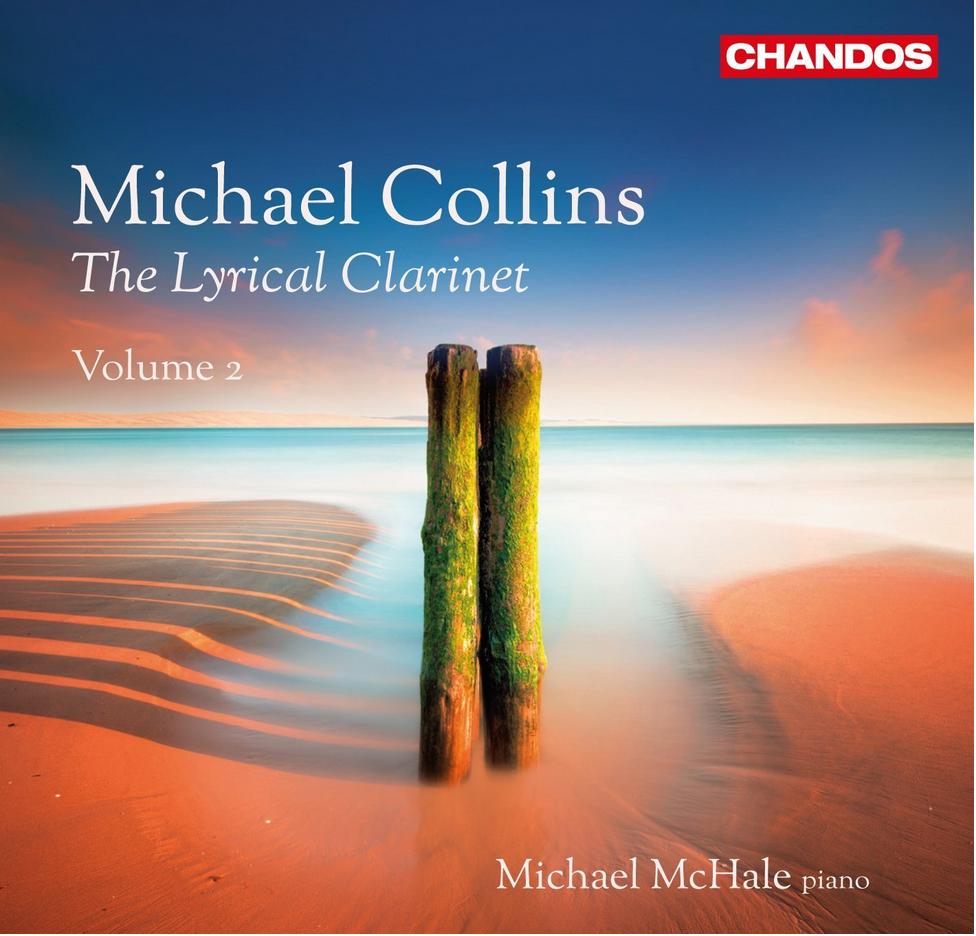 The Lyrical Clarinet, Vol. 2
Michael Collins/Michael McHale
Chandos CHAN10901

Michael Collins is an exceptional clarinettist – both technically and musically – who offers convincing performances of a wide range of music. He also has a questing intelligence, which means he isn't content just to play a few clarinet favourites but is always looking to push the envelope to cover music that's easy to miss. Here he and his excellent pianist Michael McHale explore eight composers, who either wrote for the clarinet, or whose music can readily be transcribed. Such as the Irish composer, John Field, whose Nocturnes I recommended last week. McHale has transcribed three of them for this album and they make very pleasant listening. Among other notable transcriptions here is Massenet's evergreen Meditation. More challenging is some 20th century stuff, particularly Jean Françaix's Theme and Variations (1974), and Carlos Guastavino's Sonata (1970) Stir in some French masters – Chausson, Debussy and Ravel – and you have an excellent album that covers off most of what the clarinet can do, and further proves what a beautiful instrument it is when as silkily played as it is here.

Buy from Amazon >
Best Bargain Box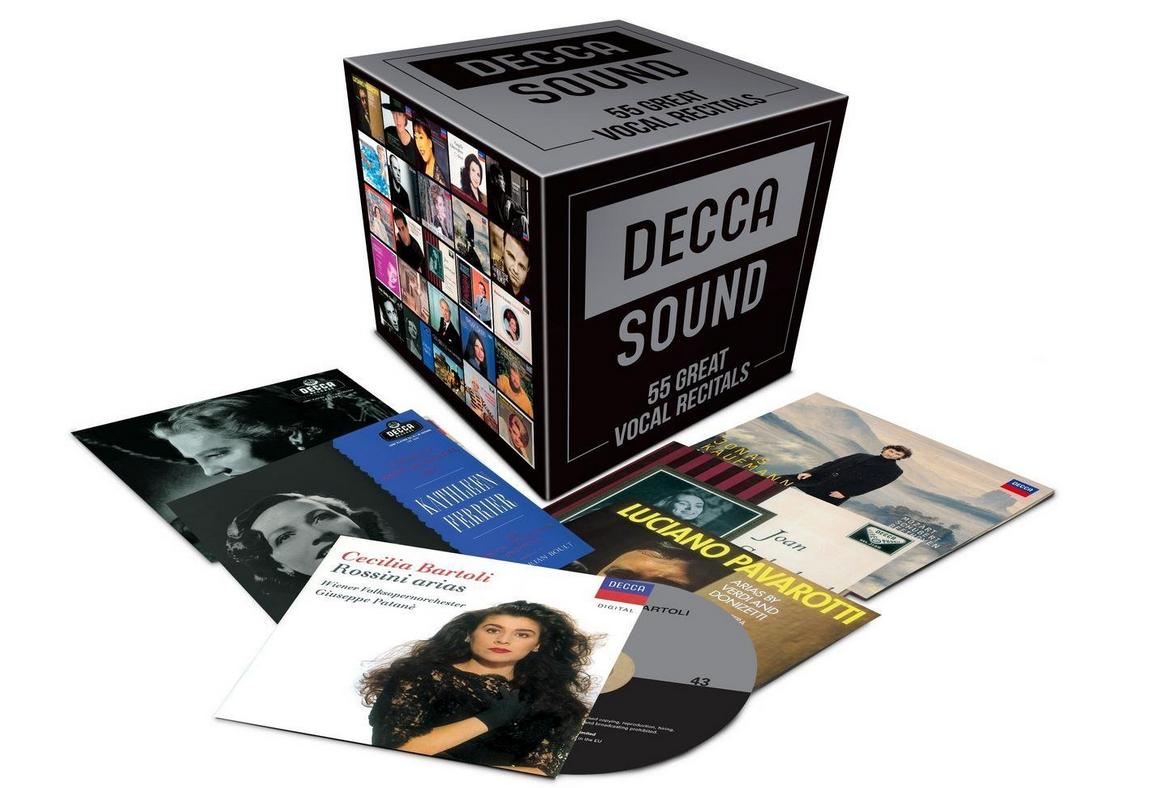 Decca Sound: 55 Great Vocal Recitals
Decca 4789679

And still these magnificent bargain boxes keep coming – mainly from Decca, drawing on real gems, some hidden, some not, from its illustrious back catalogue. Decca has always specialised in great vocal and operatic recordings, and since the LP era just after the War, have secured the services of some of the most extraordinary singers of our time. Pavarotti and Sutherland, for example, were both Decca artists for their entire careers. These 55 albums are each devoted to a different singer. It's outstanding value because what you get is an original LP/CD, which then has add-ons to ensure that the LPs, that would originally have run to around 40-50 minutes, are put up to proper CD length i.e. around 70 minutes. You can do the maths yourself, but it amounts to, on my calculations, at least 60 hours of music here. We start off with Volume 1 – the distinguished French soprano, Suzanne Danco in recordings made between 1950 and 1956. Volume 55 is a Joseph Calleja recital recorded as recently as August 2010. As well as giants of the past, there's a good selection of modern stars including Jonas Kaufmann, Juan Diego Florez, and Renée Fleming. This is a gift that will keep on giving. Vocal music of the highest quality embracing, for instance, complete song cycles by Schubert, and operatic excerpts spanning several centuries. Completely unmissable.

Buy from Amazon >
Best Bargain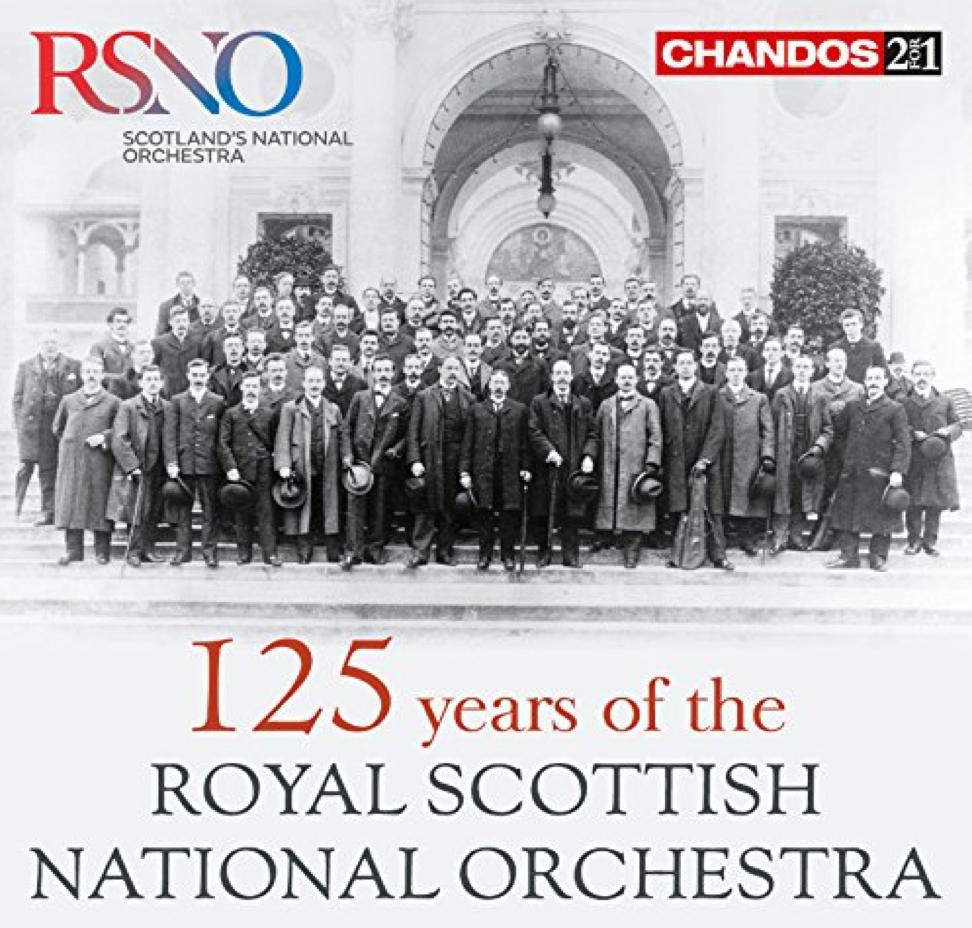 125 Years of the Royal Scottish National Orchestra
Royal Scottish National Orchestra/Neeme Järvi/Sir Alexander Gibson/Bryden Thomson/Matthias Bamert/Stéphane Denève/Peter Oundjian
Chandos CHAN241-55

Classic FM's Orchestra in Scotland celebrates its 125th anniversary this year. Over four decades, the RSNO has made some excellent recordings for Chandos under a series of distinguished Music Directors, including Sir Alexander Gibson, Neeme Järvi, and, coming more up to date, Stéphane Denève, and the present incumbent, Peter Oundjian. Chandos joins the celebrations with a double album of highlights from their catalogue that runs to more than 160 minutes. There is a downside, as there always is with these compilations; you get bits and pieces, and sometimes it's a shame that you don't get the rest. For instance, Debussy's Sirènes from the Nocturnes, makes you long to hear the rest, as does the wonderfully tuneful and exuberant Troika from Prokofiev's Lieutenant Kijé. However there are other things that stand alone, and make for terrific listening, like Mendelssohn's Hebrides Overture, MacCunn's boisterous The Land of the Mountain and the Flood, and Enescu's gloriously buoyant Romanian Rhapsody. A lucky dip then, with almost everything you pick out, a winner. Excellent value indeed.

Buy from Amazon >
Best of the rest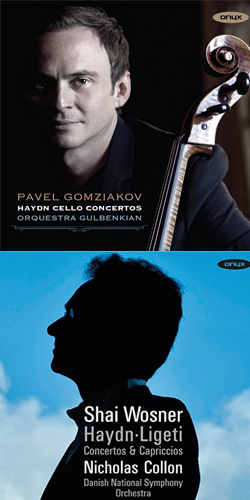 Haydn: Cello Concertos in C & D/Adagio from Symphony No.13/Adagio in F
Pavel Gomziakov/Orquestra Gulbenkian
Onyx 4151

Haydn/Ligeti: Concertos and Capriccios
Shai Wosner/Danish National Symphony Orchestra/Nicholas Collon
Onyx 4174

Haydn is every bit the equal of Mozart and Beethoven, but loses out in popular appeal because he was so prolific. Very few of his invariably excellent pieces stand out from the crowd the way Beethoven's Ninth or Mozart's Don Giovanni do. By happy chance two new recordings of Haydn concertos that further enhance his reputation, have just become available from Onyx. Pavel Gomziakov is a first class soloist in both of the cello concertos. He draws some lovely sounds from his 'King of Portugal' Strad, and also makes a good fist of directing the Lisbon-based Gulbenkian Orchestra. Shai Wosner couples one of Haydn's finest keyboard concertos, No.11, with the lesser known No.4. He also finds room for two of Haydn's Cappriccios for solo piano, and stirs in some paprika with a piano concerto and some solo keyboard music from Gyorgy Ligeti. Don't be put off by Ligeti; he's a very entertaining composer most of the time. Besides, there are more than 50 minutes of Haydn here, which is often all you get on a CD, so the Ligeti is best regarded as a bonus you can listen to or not as you choose.
Gomziakov:
Buy from Amazon >

Wosner:
Download from iTunes >
Buy from Amazon >
David Mellor is Opera and Classical Critic of the Mail on Sunday and presenter of his own show on Classic FM, Sundays 7pm.