Album reviews and new releases: Game of Thrones Season 6 soundtrack, Mozart's son and bittersweet Butterworth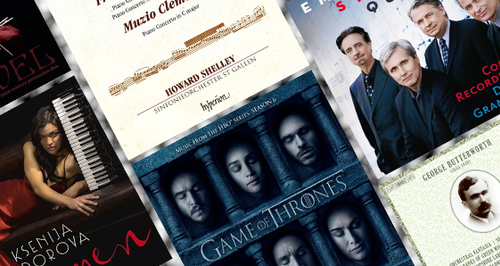 Throughout the week Classic FM's presenters bring you the best new recordings, including world exclusives and premiere broadcasts of latest releases.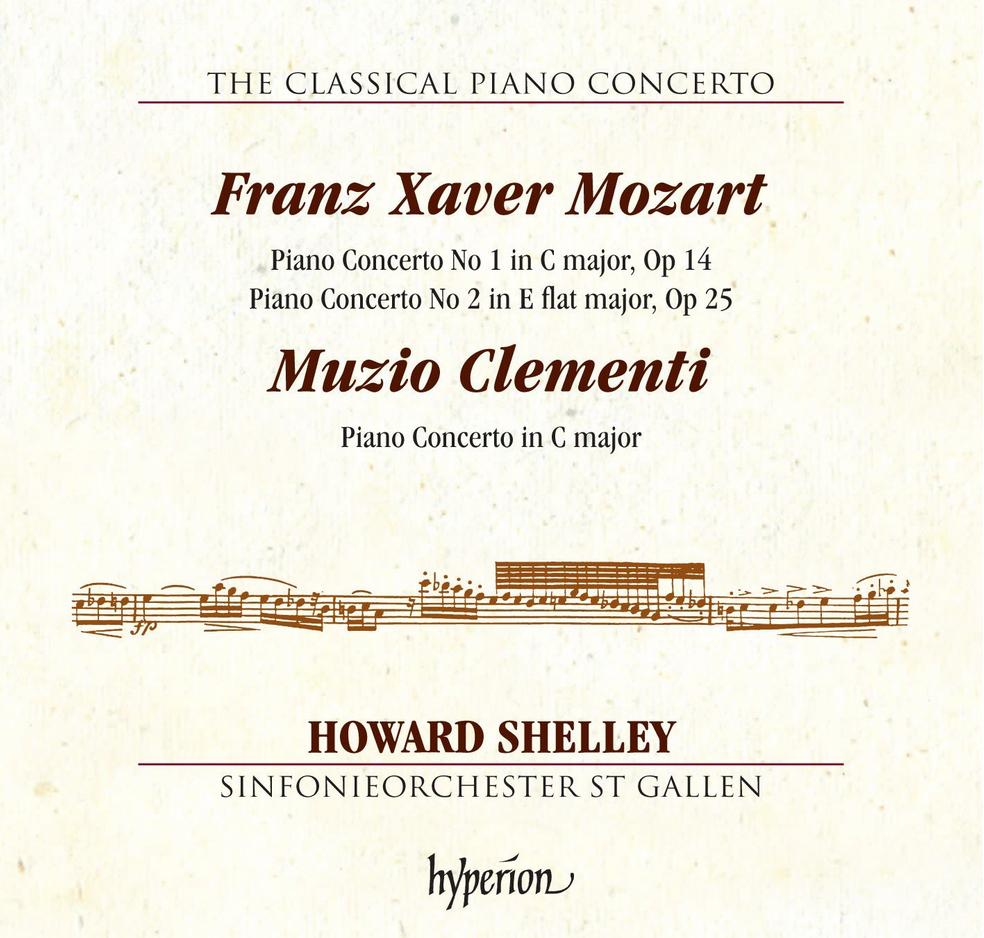 Franz Xaver Mozart/Muzio Clementi: Piano Concertos
Howard Shelley/Sinfonieorchester St Gallen
Hyperion CDA68126

Franz Xaver Mozart (1791-1844) was born just four months before Wolfgang Amadeus Mozart's death, so he didn't know his celebrated father. His mother Constanze pushed him really hard to have a career as a travelling virtuoso, trading under the name W.A.Mozart Jnr. Naturally, Franz Xaver did not find the burden of being Mozart's son easy, but he had a decent enough career and these two piano concertos bring his own, long neglected talents into the spotlight. The first was composed in 1809, when he was only 18, and is scored for a full classical orchestra minus clarinets. The second dates from 1818 and is more complex. This is the third of a series called The Classical Piano Concerto with long-standing Hyperion Artist Howard Shelley rattling off the concertos with panache while directing the St Gallen Symphony Orchestra from Switzerland.

Order from iTunes >
Order from Amazon >

After 6pm each weekday evening on Classic FM Drive, John showcases a track from the Drive Discovery, a fantastic new release.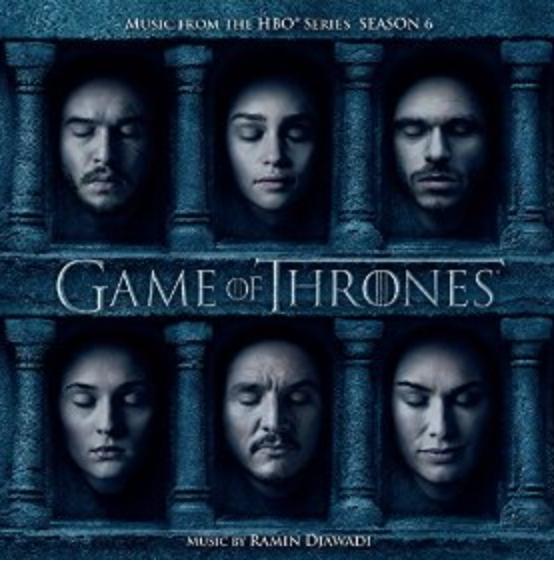 Ramin Djawadi: Game of Thrones – Music from the HBO Series Season 6
Czech Film Orchestra
Sony Classical 8864 45889635
Game of Thrones just seems to get more and more popular, and integral to its success are Ramin Djawadi's stirring scores, notably the main theme which has spawned all manner of ingenious cover versions.
WATCH: The 8 best classical covers of the Game of Thrones theme >
The latest series's soundtrack continues along the lines of the epic vein of previous seasons, with fewer of the quieter or atmospheric pieces that dominated previous GoT albums. Standout here is the emotional Light of the Seven, an almost 10-minute long piano and string lullaby that swells into a chilling cry for organ and choir. The characters have all evolved over the six series and so have their themes. Not just one for the fans.

Download from iTunes >
Buy from Amazon >

ALBUM OF THE WEEK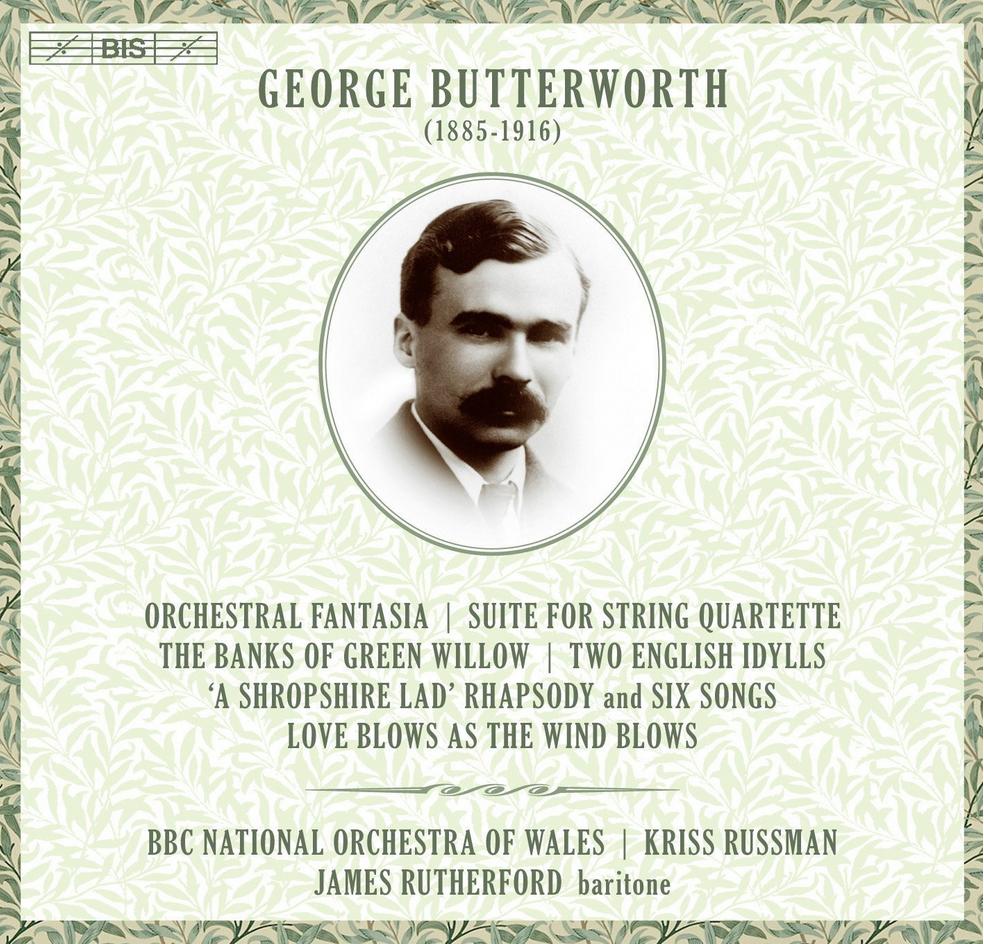 George Butterworth: Orchestral Works
BBC National Orchestra of Wales/Kriss Russman
BIS 2195

George Butterworth died on the Somme on 5 August 1916, aged only 31. It's terrific that this tribute album, beautifully presented in every respect (including a hauntingly memorable cover), should come from the Scandinavian company BIS, rather than a British one. It lasts a generous 75 minutes, and what you get is some music most of us will know, but a lot we won't – because three of these pieces are receiving their world premiere recordings. It's all the inspiration of the conductor and composer Kriss Russman. He leads persuasive performances of the three Butterworth masterpieces that are at the heart of his claims on the attention of posterity: The Banks of Green Willow, A Shropshire Lad - Rhapsody, and the Two English Idylls. Russman then adds, with the assistance of the baritone James Rutherford, the only song cycle Butterworth composed with orchestral accompaniment Love Blows as the Wind Blows, which is not at all familiar. It's decent enough music, though not really memorable. Butterworth and Rutherford have more fertile ground to till in the six A Shropshire Lad songs, newly orchestrated by Russman, who does a really fine job. Russman also orchestrates a so-called Suite for String Quartette that most people will never have encountered before, myself included. Again, it isn't memorable but good, easy listening. What is memorable is Russman's completion of the Orchestral Fantasia, a piece Butterworth began in the summer of 1914 and left unfinished when he went to war. There is a 92-bar, fully scored manuscript in the composers own hand lasting 3½ minutes in the Bodleian Library. Russman has studied this and completed the piece along Butterworth's lines, so it now lasts 8½ minutes. It's a delight and I shall be finding an early opportunity to play it on my Sunday show. Russman also contributes some excellent notes about all the pieces recorded here. The author of Butterworth's biography Anthony Murphy, meanwhile, contributes an interesting biographical note. So this truly is an exceptional issue, and not to be missed by any devotee of British music.
Download from iTunes >
Buy from Amazon >
BEST BARGAIN BOX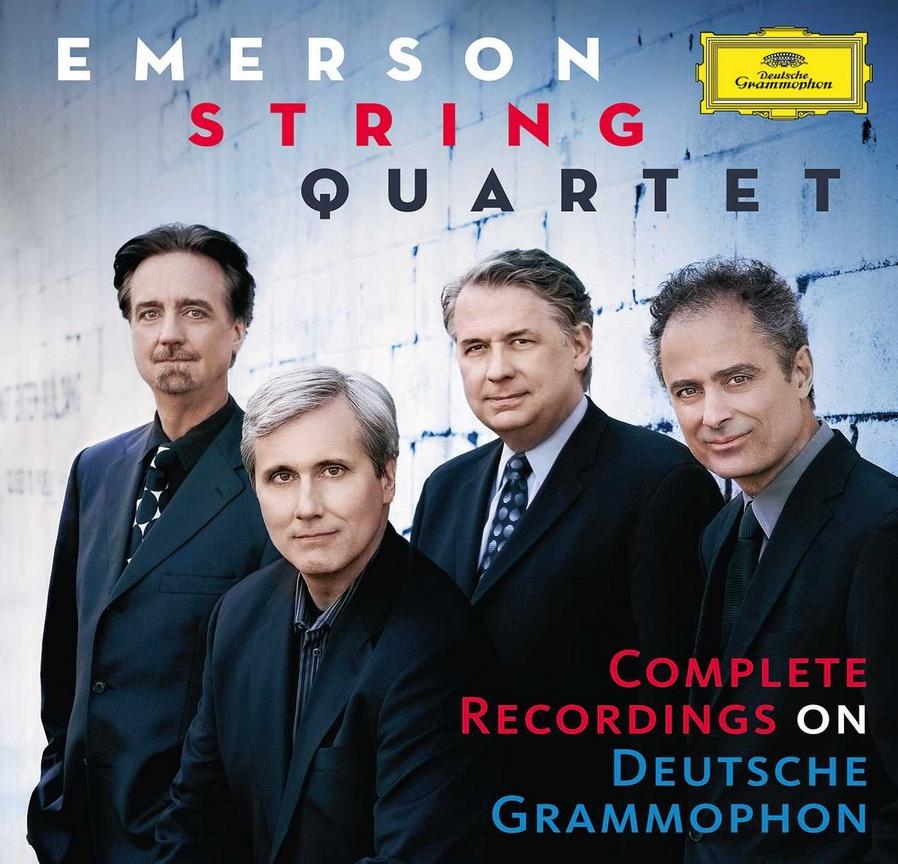 Complete Recordings on Deutsche Grammophon
Emerson String Quartet
DG4 795982
The Emerson Quartet celebrate 40 years in the business with this marvellous 52 album box, available at the ridiculously inexpensive price of £84 or less, bringing together all their DG recordings made between 1987-2010. Here they offer most of the pinnacles of the string quartet repertoire, including complete Beethoven, Brahms, and Shostakovich cycles. Only a shortage of Mozart and Haydn quartets blunts a bit of enthusiasm. But they more than compensate for only six Mozart string quartets by including a complete set of flute quartets, the clarinet quintet, and indeed a lot of other enticing quintets, including the late Schubert string quintet, and the Brahms clarinet quintet. The sound is excellent throughout, the artistry of the highest level. Please don't miss this set; take it away on holiday for a great summer listen.

Buy from Amazon >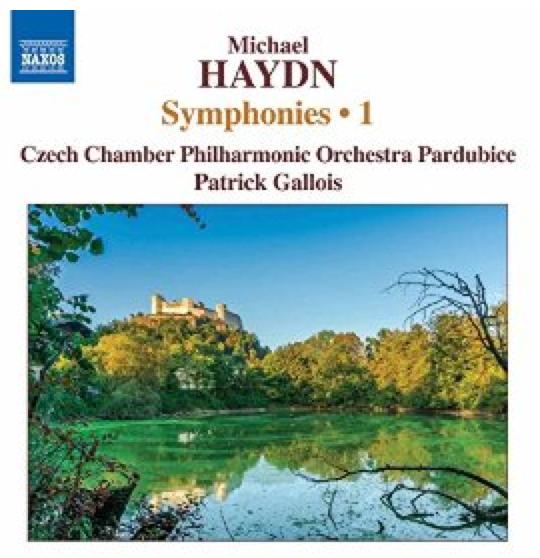 Michael Haydn: Symphonies
Czech Chamber Philharmonic Orchestra Pardubice/Patrick Gallois
Volume 1: Naxos 8573497
Volume 2: Naxos 8573498

The French flautist and conductor Patrick Gallois has produced some excellent recordings for Naxos, and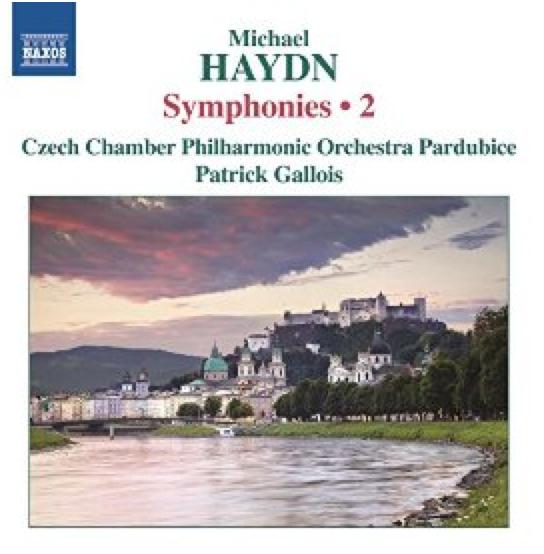 now embarks on a Michael Haydn Symphony series from the Czech Republic. Fitting comfortably into the "not many people know that" category, is the fact that Josef Haydn had 11 siblings, only two of which were professional musicians. The more talented of the two was Michael, who enjoyed a good career in church music, and elsewhere. He is not the equal of his brother, but he isn't negligible either. Gallois and his Czech band play four symphonies on each of these two volumes, available separately, the first of which lasts 71 minutes, and the second of which 69. There's good value here, and some interesting listening for the curious.
Volume 1:
Download from iTunes >
Buy from Amazon >
Volume 2:
Download from iTunes >
Buy from Amazon >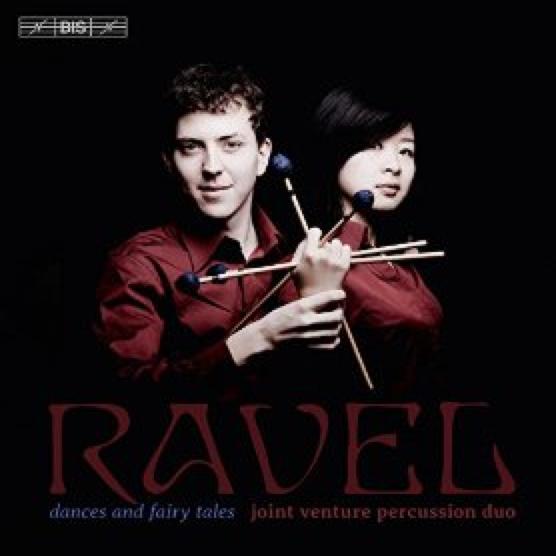 Ravel: Dances and Fairy Tales
Joint Venture Percussion Duo
BIS 9054

Bizet: Carmen
Ksenija Sidorova/Borusan Istanbul Philharmonic Orchestra/Sascha Goetzel
DG 4795224

You know I'm always up for "out of left field" experiences, and would never for the sake of it reject arrangements of masterpieces composed for other forces. But neither of these will do, I'm afraid. The Joint Venture Percussion Duo are both marimba players, with one of them doubling up on the vibraphone. They play three of Ravel's greatest masterpieces here, Le Tombeau de Couperin, Mother Goose, and the Pavane. In an album that lasts an unacceptable 44 minutes, they manage to prove that this combination of two marimbas, even in Mother Goose, where some of the oriental inflections in the piece are attractively put across by this duo, simply doesn't work. There is too much missing, compared with the originals.
Download from iTunes >
Buy from Amazon >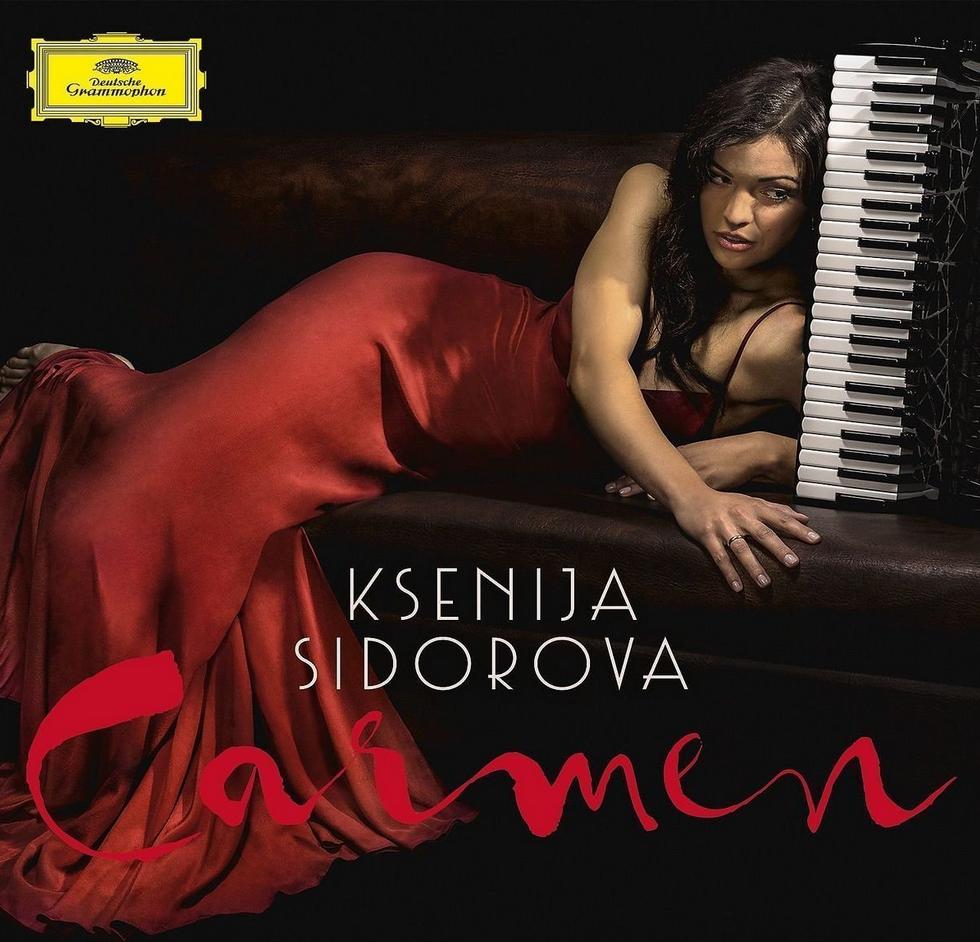 Also disappointing, sadly, are the first fruits of Ksenija Sidorova's new recording contract with DG. I'm an admirer of Sidorova, a strikingly charismatic musician on and off the platform. She is London based, and I have listened to her, and spoken with her on a number of occasions, and I really do want her to do well. But whatever possessed her to embark on these arrangements of Carmen I shall never know. She's backed up by a small orchestra, and other soloists, but the piano accordion simply doesn't shine here. As Astor Piazzolla constantly proved, by playing and composing for, the piano accordion's cousin, the bandoneon, it can be a strikingly attractive instrument in the right music. But this isn't the right music. She would surely have made more of an impact, had she recorded some of the shorter display pieces at which she excels. I hope the sales of this CD will not be so disappointing that they nip a promising recording career in the bud.

Download from iTunes >
Buy from Amazon >
David Mellor is Opera and Classical Critic of the Mail on Sunday and presenter of his own show on Classic FM, Sundays 7pm.