Every single orchestral part of the Star Wars theme - played on electric guitar
8 December 2015, 11:17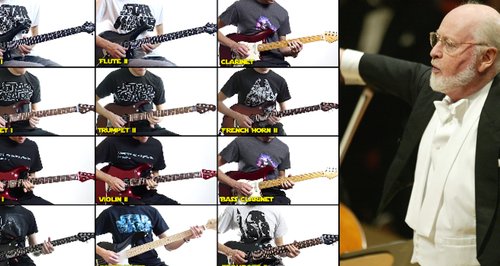 This guitarist proved his band geek and Star Wars nerd credentials by transcribing the opening of John Williams' theme for a host of electric guitars.
YouTuber and verified guitar god Cooper Carter took one of John Williams' most enduring themes and did THIS to it:
As you can see and hear, this really is untrammelled genius.
Here are some things we like about it:
Range of guitar colours.
The tremolando and epic string crossing in violin I and violin II.
THAT tiny widdly bit in the flute at the end.
Minimal t-shirt repetition.

Are you excited about The Force Awakens? YES, YES. US TOO.