This Star Wars flute multi-track is basically everything we love and more
29 July 2016, 10:42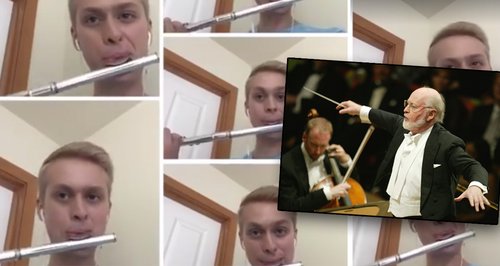 Multi-track flute Star Wars: does the internet get any better than this?
We know, we know: there are so many Star Wars cover versions out there that even John Williams himself has been getting involved with them.

But here's one that stood out for us. It's from Isaiah Obey, who does a lot of this kind of thing over on Instagram:
Maybe it's testament to the power of Williams' original score that such a beefy orchestral work can still sound great when reduced down to this intricate little ensemble of one.