This cellist performs a truly huge Star Wars medley, and it's just gorgeous
21 November 2016, 17:23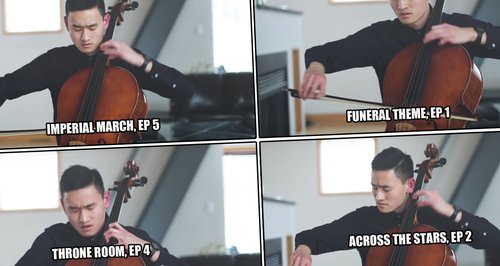 If you're a fan of John Williams' music for Star Wars, you need to digest this epic medley in full right now.
Cellist and YouTuber Nicholas Yee clearly has an affinity for the music of Star Wars, especially the fan-favourites.

He tackles the classic highlights like the iconic Imperial March, but we're most impressed by his choices from the prequels, like the sweeping 'Across The Stars' from Episode II, and the Funeral Theme from Episode I.
Vote for Star Wars in this year's Movie Music Hall of Fame
All in all, it's 10 minutes of pure Star Wars-y bliss that will make you feel dangerously emotional: