John Williams oboe concerto celebrates 81st birthday
6 February 2013, 11:07 | Updated: 5 January 2017, 15:51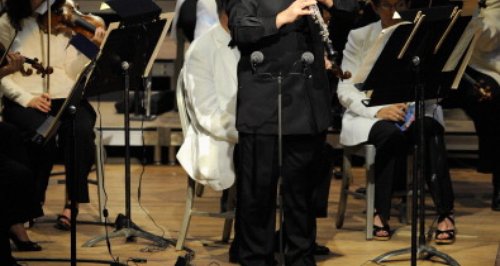 Movie soundtrack composer John Williams' 81st birthday will be marked by his own Boston Pops Orchestra releasing a live recording of his oboe concerto on February 8th.
To celebrate the composer's 81st birthday, the Boston Pops Orchestra are set to release a live recording of John Williams' oboe concerto on Friday February 8th (Williams' birthday) via Bostonpops.org.

The world-premiere recording, made at a Boston Pops Orchestra concert in May 2011, was performed by the orchestra's principal oboist Keisuke Wakao (who is the concerto's dedicatee), conducted by Williams himself and lasts approximately 19 minutes.

Though it might not match the level of celebration for Williams' 80th birthday last year, the oboe concerto marks another phenomenally successful year for the composer. His score for Steven Spielberg's Lincoln has been nominated for both an Academy Award and a BAFTA.

You can listen to an excerpt from the premiere performance of the oboe concerto below.