Star Wars - The Ultimate Soundtrack Collection
Drive Featured Album, commencing 11 January after 6pm.
The six original soundtracks of Star Wars Episodes I-VI have been released in three new, definitive editions – on vinyl, on download, and here on 10 CDs with a bonus DVD. All composed by John Williams, these collector's sets have been reissued following the release of the latest on-screen chapter in the saga, Star Wars: The Force Awakens.
So what we have here are the original six soundtracks in mini album jackets on 9 CDs, plus another disc featuring a new audio interview with Harrison Ford alongside an interview with John Williams. Also included is the DVD Star Wars: A Musical Journey, a one hour special highlighting select musical themes alongside key sequences from the films. And there's a fold-out poster and three stickers.
WIN: Star Wars - The Ultimate Vinyl Collection >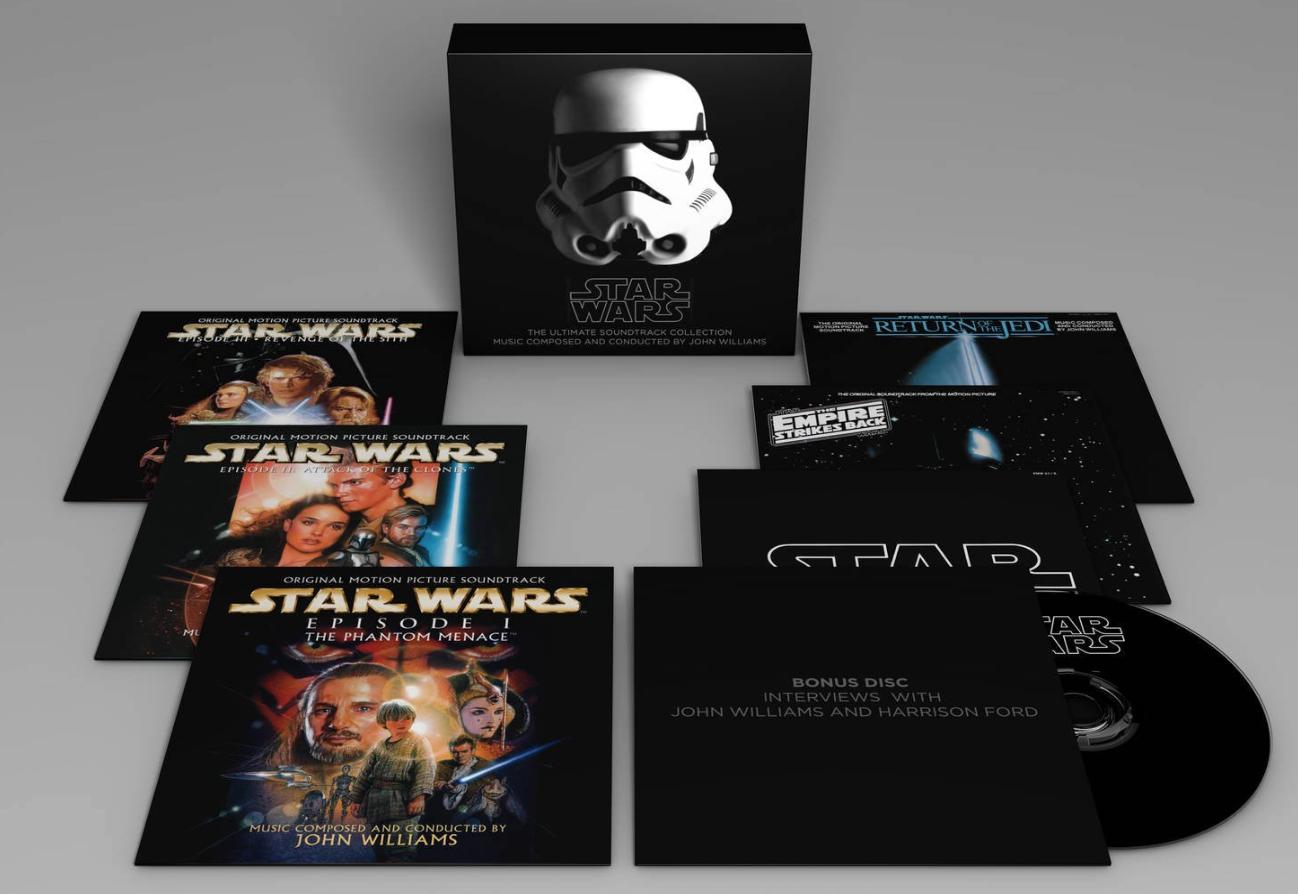 The real star of the show is, of course, Williams whose breadth of vision and melodic gift over 40 years has delivered some of the most acclaimed and enduring film music in Hollywood history. An absolute must for film music fans.