This cellist plays *both* parts of a haunting Vivaldi duet
3 March 2017, 17:40 | Updated: 27 May 2017, 12:42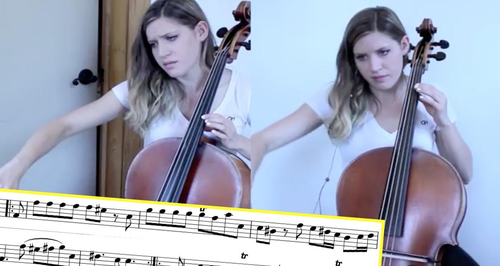 Split-screen magic from Emily Davidson - this is some pretty stunning Vivaldi.
On 4th March 1678, one of the greatest classical composers was born. His compositional output ranged from over 500 instrumental concertos to opera and sacred choral works, and greatly influenced the likes of Johann Sebastian Bach.
Many of his compositions were written for the female music ensemble of the Ospedale della Pietà, a home for abandoned children where Vivaldi was employed from 1703 to 1715 and from 1723 to 1740.
Another female musician continuing to play Vivaldi's spectacular music is cellist Emily Davidson, who takes on the challenge of playing BOTH the cello and continuo parts in many of his works. In the video below, she plays the first movement of his gorgeous Cello Sonata no. 5 in E minor.
Check out her Facebook and YouTube pages for even more stunning videos. You can also support Emily and these videos at patreon.com/emilyplayscello