Shostakovich's Symphony No. 10 played on four pianos is both nuts and amazing
3 March 2017, 17:48 | Updated: 3 March 2017, 17:53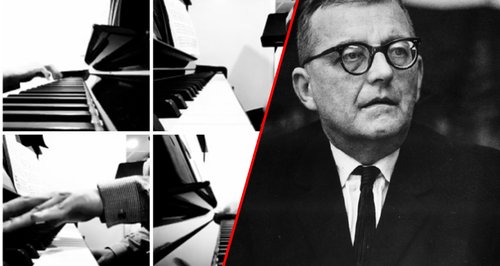 Pianist, violinist and conductor Jacky Wong decided to film a different version of part of Shostakovich's epic Tenth Symphony. For piano. Four of them.
Shostakovich's Symphony No. 10 was first performed in 1953. It was the first orchestral piece that the composer had written since he was denounced by Stalin, for a second time, in 1948.
It's one of the composer's best known works and may include a musical portrait of Stalin himself (who had died earlier in 1953).
Jacky Wong, a pianist, violinist and conductor, decided to put his own spin on the work, by filming the work on four pianos.
The result is something to behold