Here's an evil Shostakovich quartet performed note-perfect by a metal band
4 November 2016, 11:12 | Updated: 7 November 2016, 09:24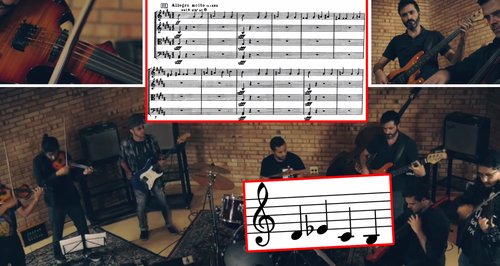 One of Shostakovich's most iconic and aggressive pieces, scored perfectly for a rock band. We like this a lot.
This is an outstanding performance of Shostakovich's String Quartet No. 8… but not for traditional instrumentation.

If you're a fan of the famous D-S-C-H motif (coined by the composer as a sort-of musical signature) then you'll hear it all the way through this performance, which takes the second movement of the quartet.
And here's the original, with score, so you can compare: