This organist plays The Flight of the Bumblebee WITH HIS FEET
4 January 2017, 10:17 | Updated: 5 January 2017, 17:16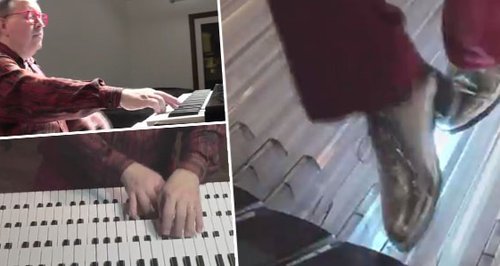 Organist Frederick Hohman has written a completely ace transcription of Rimsky-Korsakov's virtuoso show piece in which the tune is played just with his feet. Just watch it.
Frederick Hohman is an organist and inventor of this amazing instrument, the Orgamuse. In a quiet moment in 1976 he transcribed Rimsky-Korsakov's Flight of the Bumblebee but decided to make things a bit more interesting by playing the tune **with his feet**.
Here's the whole thing
Frederick Hohman runs ProOrgano.com – a website specialising in recordings of organ music, music scores and DVDs.