A poor saxophonist lost a spring and it made Bolero solo sound exceptionally weird
5 January 2016, 16:02 | Updated: 5 January 2017, 16:18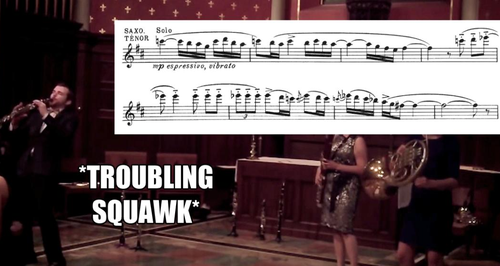 This is what happens when your instrument well and truly lets you down. You've never heard Ravel sound quite like this.
When saxophonist Jack Marquardt stepped up to tackle a pretty hectic solo in Ravel's Bolero, he was not expecting the troubling the noise that came out. As he explains in the description of this video:
"Unbeknownst to me, a spring popped off my soprano saxophone right before I picked it up. Please enjoy the epic and profound disaster that followed."
We will, Jack. We will.