Four guys play Bolero on one cello - and it's deeply satisfying
22 August 2016, 17:29 | Updated: 12 January 2017, 15:53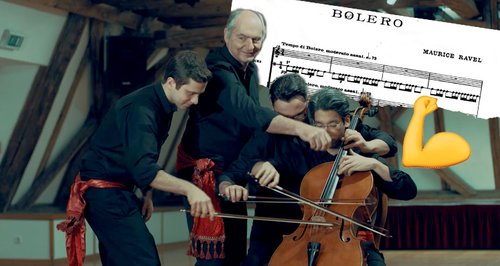 Enjoy the look of utter concentration on the faces of these members of the Wiener Cello Ensemble 5+1.
Maurice Ravel's Bolero has long been a test of skill (and nerve) for snare drummers, who are required to maintain a steady, repetitive beat for the whole 15-minute piece.
Now four guys from the Vienna Philharmonic Orchestra have decided to turn the piece into a test of skill for cellists.
In the video below, four members of the group Wiener Cello Ensemble 5+1 (made up of six cellists from the Vienna Philharmonic) perform a pretty good version of Bolero on just the one cello.