This is the first piece that Rachmaninov ever wrote, and it's just utterly stunning and beautiful
5 September 2016, 11:31 | Updated: 5 September 2016, 11:34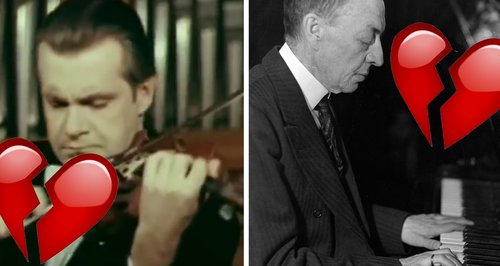 Sergei Rachmaninov's first ever composition wasn't an epic piano workout, it was this gorgeous Romance for violin.
It's not even blessed with a proper Opus number, but Rachmaninov's Romance in A minor for violin and piano would surely stand up against his later, more famous works. It's thought it was written sometime in the 1880s, when the composer would've been a teenager at the oldest - it could even have been written before he even reached double figures.

But what clues can we pick up about Rachmaninov's early compositional style? Well, have a listen:
Like so many of Rachmaninov's great works, melody is the star here. Just lock into that violin line and follow it all the way: it's a treasure trove of delightful chromatic lines and expert phrasing.