A top tenor heard a busker singing Puccini and it stopped him in his tracks
25 April 2017, 16:40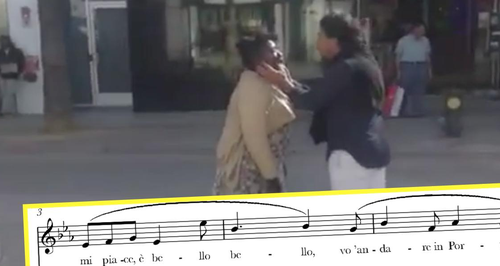 When Italian tenor Vittorio Grigolo walked past a busker singing Puccini's 'O mio babbino caro', he couldn't help but stop, listen and give her a very special masterclass.
While Italian tenor Vittorio Grigolo was walking along a street in California, he heard the beautiful tones of a local busker singing Giacomo Puccini's 'O mio babbino caro' and stopped to give the soprano a one-in-a-lifetime masterclass from a professional.
She carried on singing the famous aria while he gave her pointers on her mouth shape and movement, and how it affects the sound.
We're sure she will remember this moment forever. What a thing to witness the passion for music passed on from one person to another - watch the video here: