The Super Mario Brothers theme in the style of Mozart and Shostakovich
21 May 2017, 20:20 | Updated: 21 May 2017, 20:21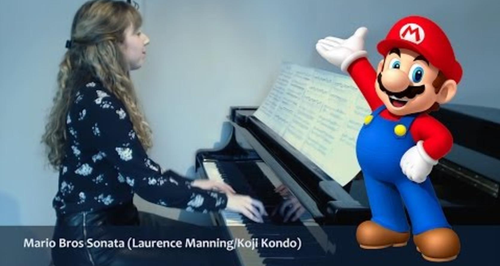 The soundtrack to our favourite pixellated Italian plumber finally meets Mozart and Shostakovich.
What happens when you combine one of the great video game themes with the melodic and thematic genius of Wolfgang Amadeus Mozart? ...or the intense harmonic flavours of Shostakovich?
Pianist and arranger Laurence Manning has taken Koji Kondo's iconic Mario Brothers' theme and rendered it in true classical style.
Here's the famous game theme in the style of a Shostakovich waltz...
And a classical sonata style, circa 1780...
Laurence is a pianist from Sorel-Tracy in Quebec, Canada. She is currently smashing a PhD in piano performance at the University of Montreal, presumably and rightly, with a strong focus on classical sonata form and 1990s video game music. You can follow her musical adventures on Facebook and YouTube (and there are some more superb video game music arrangements there - so you should subscribe!).