World's smallest portrait of Mozart sells for £218,500
20 November 2014, 16:31
A rare miniature of the composer has been sold for £218,500 at auction.
The tiny portrait is by an anonymous artist and is just four centimetres high – about the width of two piano keys. The painting was commissioned in 1777 by the composer when he was 21 and given as a love token to his cousin Maria Anna Thekla Mozart.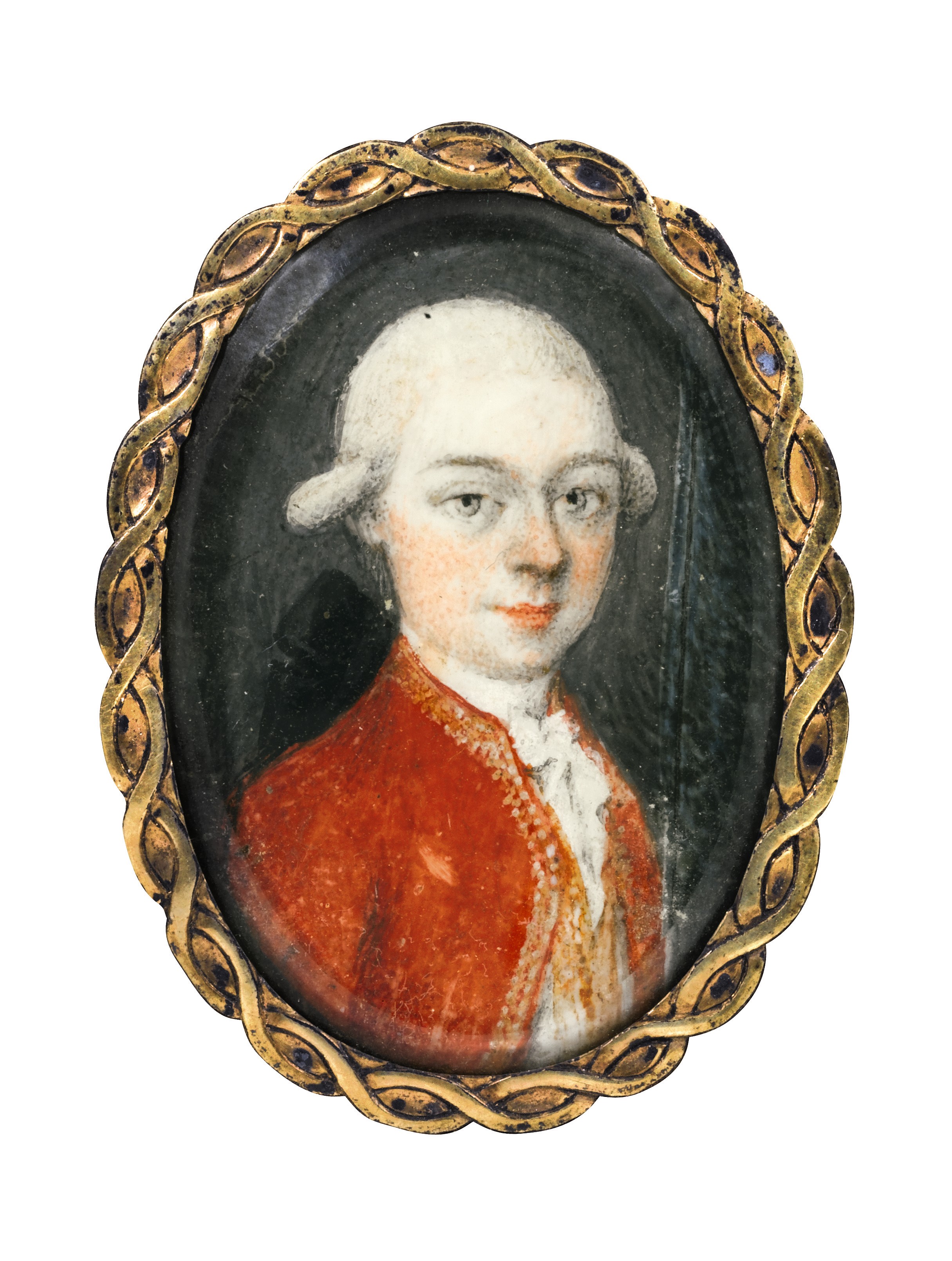 The portrait, which has been offered for sale by a descendant of Maria Anna's family, was expected to fetch £200,000–£300,000 at Sotheby's.
Mozart and Maria Anna's romantic relationship was fleeting, but Maria Anna kept the miniature until her death. The composer went on to marry Constanze Weber in 1782.
Dr Stephen Roe, Head of Books and Manuscripts at Sotheby's said: "One of only two authentic paintings of Mozart remaining in private hands and one of only a dozen or so authentic paintings and drawings of the composer, this object's significance is virtually unparalleled. What is particularly exciting is that the portrait has never been reproduced in colour in the standard Mozart literature, and it is only now that the miniature's special qualities can be more widely appreciated.
"Mozart's features come as a revelation when viewed in the flesh; the detail in the face is remarkable, formed by the tiniest dots of gouache applied with the utmost precision and delicacy, and a marvellous luminosity pervades the entire image. The artist, though unknown, has caught the essence of the composer."
The portrait was auctioned as part of a 'Music, Continental and Russian Books and Manuscripts' sale, which also included a first edition of Bizet's opera Carmen, a portrait of Handel and an engraving of Massenet.