This is what happens when you sing Mozart's Requiem to a toy koala
11 May 2016, 15:33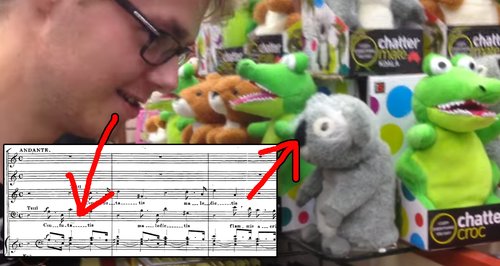 You know those toys that repeat whatever you say to them? Well, this one likes Mozart.
When an Australian toy manufacturer gave the green light to a fluffy koala that repeats whatever you say to it, they can't have predicted the lasting impression it would leave on culture at large.

This is it, folks, we've reached the pinnacle of call and response:
Top work by the Herning Boys Choir, who were touring Australia (obviously).