Leif Ove Andsnes' guide to Mozart's Piano Concerto No. 20
10 May 2017, 15:15 | Updated: 10 May 2017, 15:16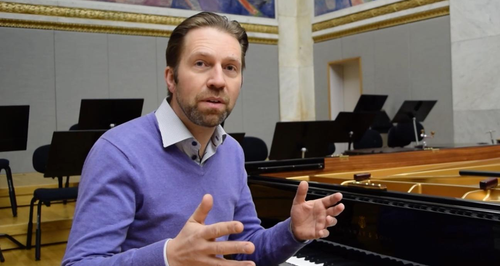 The brilliant Norwegian pianist talked us through two Mozart Piano Concertos who changed the course of music – numbers 20 and 22
Mozart wrote both his 20th and 22nd Piano Concertos in 1785, while living in Vienna. They were two of a series of concertos he wrote in a burst of inspiration.
Mozart premiered the works himself – though it sounds like there wasn't a lot of time for rehearsal.
Here's a quote from a letter by Leopold Mozart to Mozart's sister, Nannerl: "[I heard] an excellent new piano concerto by Wolfgang, on which the copyist was still at work when we got here, and your brother didn't even have time to play through the rondo because he had to oversee the copying operation."
Leif Ove Andsnes on Mozart
The great Norwegian pianist Leif Ove Andsnes recently played Piano Concertos Nos 20 and 22 with the Norwegian Chamber Orchestra, so we asked him to talk us through these great works
"These two concertos are very important in the genre of piano concertos because Mozart is doing something very new here.
"In number 20, when the soloist enters for the first time the soloist plays different music to the orchestra – and that's completely new. Before that, the soloist would elaborate on the music that orchestra had played in the introduction."
A work admired by Beethoven
The young Beethoven particularly admired Mozart's Piano Concerto No.20 – so much so, in fact, that he composed a cadenza for the work. And that cadenza has survived to this day.
Here's Leif Ove Andsnes performing it