Karl Jenkins has been made a knight and we're absolutely delighted
12 June 2015, 22:30
The Welsh composer Karl Jenkins has been given one of the highest honours Queen Elizabeth can bestow – a knighthood. And we're completely chuffed for him.
Karl Jenkins is one of today's most popular composers. His work includes Adiemus, Palladio and The Armed Man: A Mass for Peace.
In the 1990s he shot to worldwide fame with his piece Adiemus, which went on to appear in a television advert for Delta Air Lines.
In 2005 he was honoured with an OBE and then, five years later, he was named a Commander of the Order of British Empire.
This was how he reacted to the news of his knighthood in the 2015 Queen's Birthday Honours.
Sir Karl has been a mainstay of the Classic FM Hall of Fame – the biggest poll of the nation's favourite classical music – since 2004. In 2015 three of his pieces were voted into the chart – The Armed Man, Palladio and Adiemus.
Gallery: Explore Karl Jenkins's life in pictures
In 2014 Classic FM celebrated Karl's 70th birthday with a tribute concert at the Wales Millennium Centre. He's also a regular guest at Classic FM Live and conducted the orchestra of Welsh National Opera last year: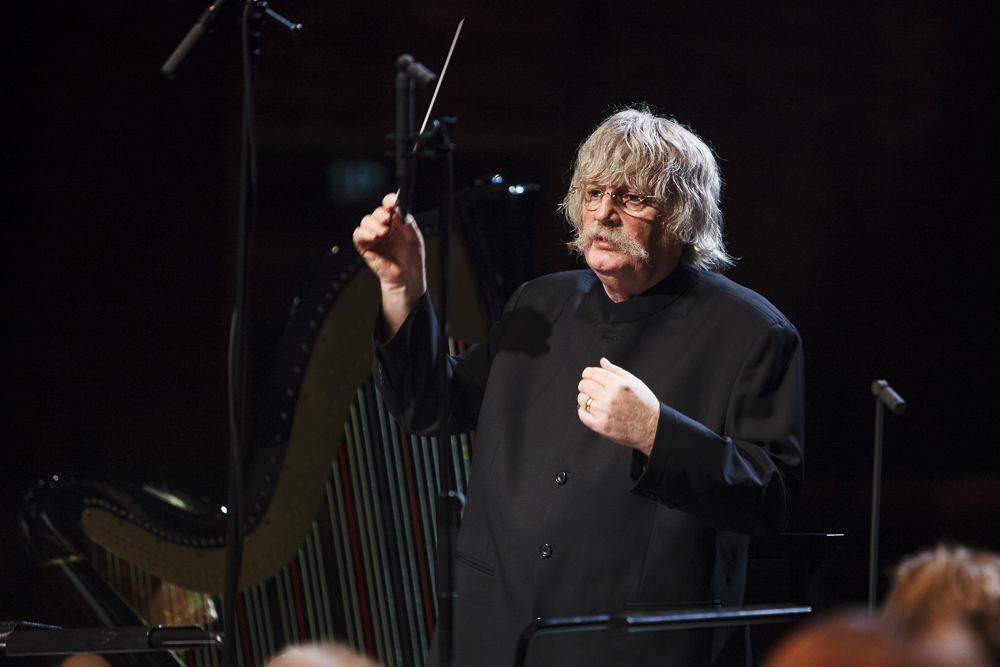 All this Saturday we're celebrating Sir Karl's music on Classic FM and on Sunday he talks exclusively about his phenomenal career and being honoured by the queen on Charlotte Green's Culture Club.
So, from everyone here at Classic FM: