Here's that Philip Glass Blondie mash-up from The Handmaid's Tale
12 June 2017, 11:44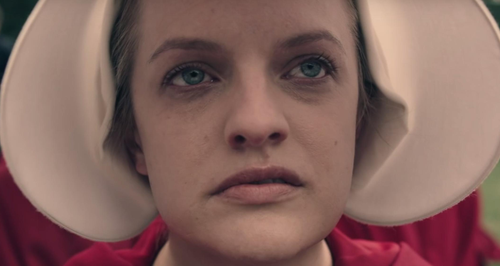 In the new TV adaptation of Margaret Atwood's classic novel The Handmaid's Tale, one key scene is soundtracked by Philip Glass and… Blondie? Here's the mash-up everyone's talking about.
If you've been watching The Handmaid's Tale, then you may have noticed in the third episode that a popular disco classic from Blondie was presented with swirly string accompaniment, rather than the pulsing pop rhythm we're used to.

It's the handiwork of remix genius DaftBeatles, who originally put the two tunes together in haunting fashion back in 2012. But now it's been given new life thanks to its inclusion in a key scene from the dramatisation of Margaret Atwood's seminal dystopian novel.