The Game of Thrones theme played on organ, piano and cello is majestic
9 May 2016, 12:49 | Updated: 11 January 2017, 13:38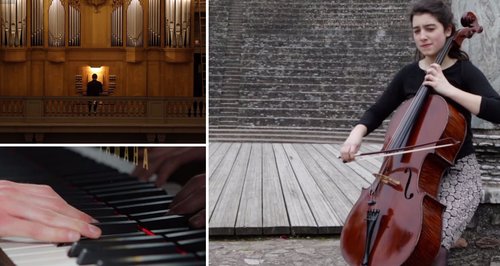 The relatively minimal theme tune to the fantasy series gets a lush reworking - and some nice locations, too.
With Game of Thrones season six currently airing, it is very much the time of year for covers of Ramin Djawadi's popular theme tune. This one by French trio Grissini Project stands out from the pile in terms of sheer majesty.
The best Game of Thrones theme music covers >
23 low brass playing Game of Thrones is monumental >
The arrangement opens with an organ and piano duet before a slow build at the half-way point introduces the cello. The video cuts between a mystery church in Lyon (the performers would prefer to keep its location secret) and the ancient Roman Theatre of Fourvière, which recalls the gladiatorial games presided over by Daenerys in Game of Thrones season 5.
Don't miss the wonderful 'drop' at 3 mins 14s...
Game of Thrones on organ, piano and cello