Debbie Wiseman: my five tips for young composers
4 January 2016, 09:34 | Updated: 17 December 2018, 12:08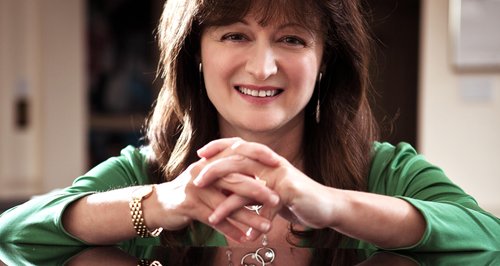 Debbie Wiseman's work includes the scores for the hugely successful adaptation of 'Wolf Hall' and the film 'Wilde' starring Stephen Fry. But she's also just become Classic FM's Composer in Residence. So she's perfectly placed to give advice to young composers. Here are her five tips for anyone keen to follow in her footsteps…
1. Listen to all different genres of music
"Don't shut your ears to anything and be open to all genres: music is music. I don't like it being stuck in genres. Sometimes you hear a very interesting colour or harmony in a pop song or in world music and that then feeds your ideas in whichever area you're working in. So be open and you'll find everything helps your own development."
2. Write something every day
"One of the best pieces of advice I've ever been given was from my composition teacher Buxton Orr. He told me to write something every day because it keeps your composition juices flowing and ensures you never run out of ideas. Practice makes perfect with music – and that's true with a composer too. It means that when you're up against a tight deadline – which you often will be if you work in film and television – you'll never run out of ideas."
3. Just write something
"Write something, make sure it's the best you can do at that particular moment and see where it leads. You can always change things – but you need to get over the fear of putting something on the page. All musicians are very critical of themselves because criticism is a central part of our classical training. But at some point you have to say 'I like this, this is good'."
4. Be pro-active
"As a composer you have to be pro-active and to be able to say 'this is the kind of music I write', 'this is what I want from you'.
"You can now get your music heard on all sorts of avenues and promote it yourself – on YouTube, through your own website – and make sure it reaches the people who will be able to offer you a commission. When I started out I had a CD of my work that I would send to as many directors and producers I could think of and get them to listen. After quite a few years of knocking at people's doors, it led to a commission that led to another one, and my career built up slowly."
5. Don't be afraid of rejection
"This is a very competitive industry – both for concert and media composers. But if you love what you do and you have a passion for doing it then that doesn't really stand in your way because you'll feel that whatever the trials and tribulations of getting your music heard, it's worth it for the end result – to do the job that you love.
"Every composer, every classical musician has struggled to get to where they are – nothing in this industry happens overnight, it happens over the course of many years and many setbacks and rejections. Don't be afraid of rejection, every artist will have their own pile of rejection letters that they could probably wall-paper their whole house with.
"Just carry on, don't take it personally and one day you won't be rejected, you'll be given an opportunity and then another. It's a case of being tenacious and knowing you mustn't give up."
Debbie Wiseman is Classic FM's Composer in Residence and is currently working on a 12-movement piece called 'The Musical Zodiac'. She will also be conducting the Guildhall Chamber Orchestra in a programme of her own music at Milton Court Concert Hall on 14th January at 7.30pm. The concert is part of the Guildhall School's Alumni Recital Series – find out more and book tickets here.