This Bruckner scherzo is basically an awesome metal riff in disguise
23 June 2016, 16:32 | Updated: 23 June 2016, 21:13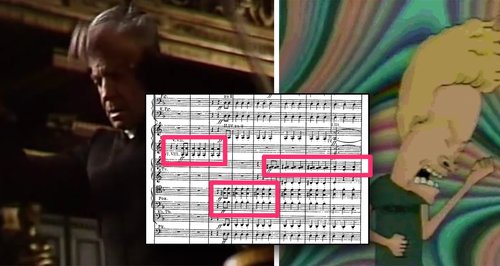 Find out why this one moment from a Bruckner Symphony is easily badass enough to be a metal riff.
What do we mean by 'riff'?

When you think of a good riff, you think of Zeppelin, Sabbath, Slayer, AC/DC, Metallica… the list goes on. A good one features a short, often repeated phrase played by a lead instrument (usually guitar) that has a certain catchiness, something that makes it endlessly repeatable as a motif. And you have to be able to sing it using only the word 'dun'.
So with all that in mind, please enjoy this early moment from Bruckner's Symphony No. 9, second movement:
Even if you think there's literally no connection, think of this. Stabbing chords with irregular rhythms? Check. Angular melody? Check. Violent urge to climb on the desk and kick your colleague's screen over? Check check check.
And now here's the riff from Metallica's 'For Whom The Bell Tolls':
You right now: