Here's why Pierre Boulez was basically a 20th (and 21st) century legend
6 January 2016, 12:02 | Updated: 6 January 2016, 12:29
Pierre Boulez's career encompassed serialism, electronic music, conducting the world's finest orchestras and Frank Zappa.
He was a no-baton purist
Unlike his contemporaries, Boulez never conducted with a baton. No matter the repertoire, he went for the absolute bare essentials, even if it was ludicrously complex music. Basically, he was the conducting equivalent of a bare-knuckle boxer.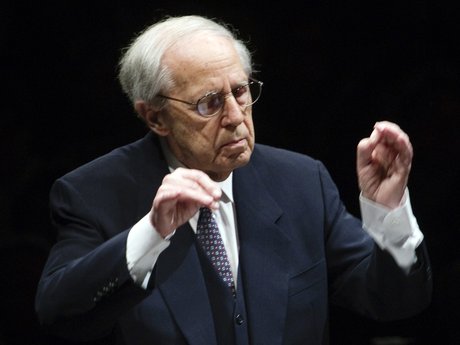 He was a mean salad-maker
As evidenced in this picture: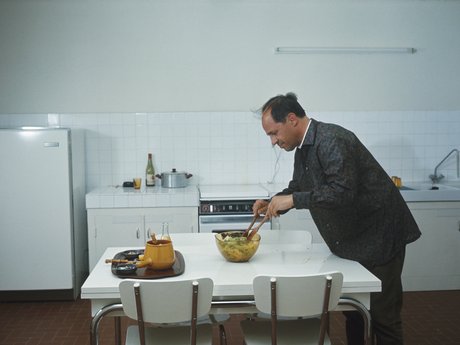 He made the audience sit on rugs in 1973
In an attempt to make the New York Philharmonic more in line with New York's coffeehouse scene and burgeoning hippie culture, Boulez took the chairs away and replaced them with rugs and cushions. The audience could walk around the orchestra as they played Weber, Brahms and Stravinsky. The orchestra, reportedly, weren't too happy about it, but it was a huge success.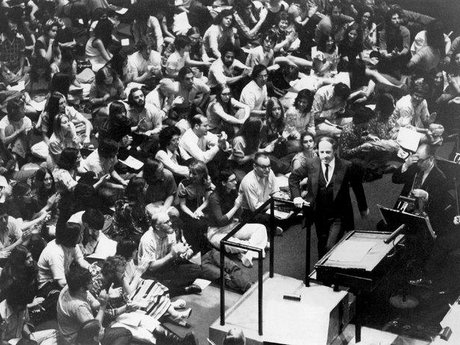 His own music was crazy, but great
You probably wouldn't describe it as relaxing, but few composers have made such a large impact on the contemporary classical scene as Boulez. A vigorous experimenter with electronics and performance direction, he was to noodly modern music what Kanye West is to hip-hop.
He was provocative and outspoken
An absolute torchbearer for serialism and 12-tone music, Boulez went as far as suggesting that anyone who didn't have an intimate knowledge of this difficult style of music was basically a moron: "Any musician who has not experienced the necessity of the 12-tone system is USELESS."

He also once said, "Operatic tourists make me want to vomit." So yes, a strongly spoken fellow.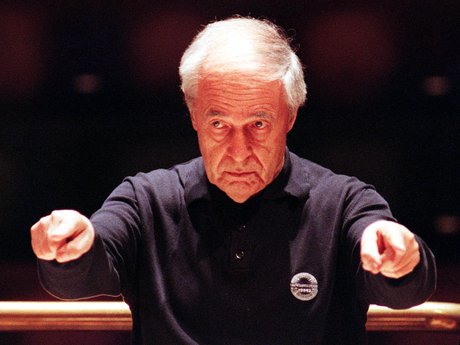 He was economical with Wagner
Who else could squeeze Parsifal so effortlessly onto three discs? His legendary Bayreuth recording of Wagner's opera is a whizz-bang version with nippy tempi and real electricity.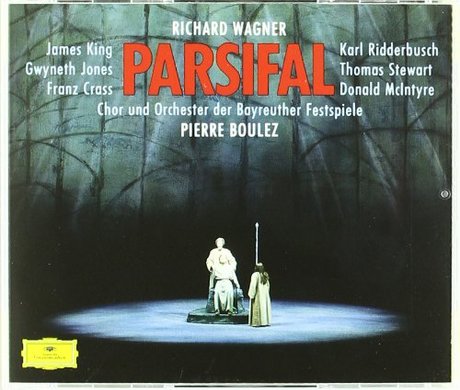 Oh, and the Frank Zappa thing
Only someone very brave would be capable of taking on the might of Frank Zappa on a good day, let alone a day when he was touting a new orchestral composition. Always game for something challenging, Boulez worked with Zappa to perform and record some of Zappa's works in 1984, resulting in this almost unbearably cool picture: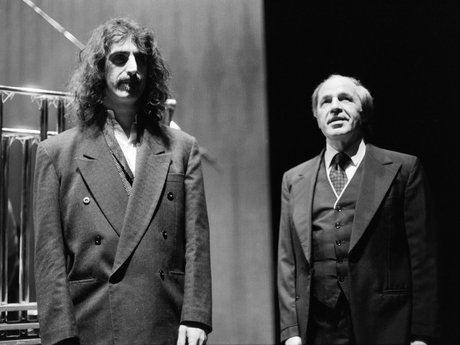 And this weird album cover: