A previously unknown Beethoven manuscript has been discovered – hanging on a wall in a house in Connecticut
4 January 2016, 11:27 | Updated: 4 January 2016, 11:53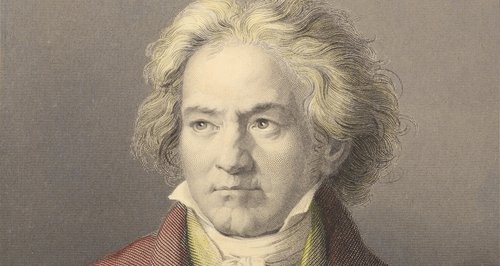 Brendan Ryan, who made the chance discovery, said finding the manuscript was the highlight of his career as an appraiser.
On a routine visit to a house, an American appraiser (auctioneer), who is also a trained musician, happened upon a remarkable discovery.
Brendan Ryan was called to a house in Greenwich, Connecticut, to examine furniture and paintings for sale.
Ryan told US TV station WHAS11: "It was just sort of hanging in a hallway and I saw it essentially right when I walked in, from across the room… I said to myself, ' Oh my God, that's Beethoven'. I recognised the handwriting because [Beethoven] has unmistakable handwriting."
After the find, Ryan had to research the history of the fragment. "It took about three weeks and was a lot of work," he said. "I equate it to trying to find a word in the dictionary without knowing the first letter."
The sketch was eventually attributed to the composer's work 'King Stephen Op. 117.
Ryan said: "It's certainly one of the highlights of my career. For me, personally, Beethoven is an idol of mine. It's like seeing pages by your favourite author in the flesh."
The sketch was sold at auction by Butterscotch auctioneers last month for $120,000 (£81,000) to a German autograph manuscript dealer.