Google celebrates Beethoven's 245th birthday with an interactive Doodle
17 December 2015, 09:37 | Updated: 17 December 2015, 10:12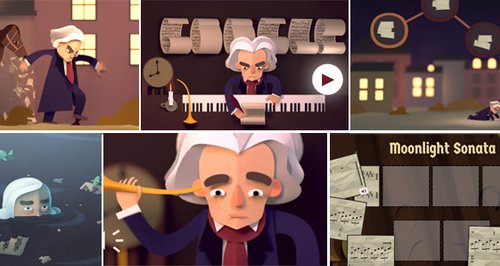 The search giant celebrates the great composer's anniversary with a mini game featuring some of his best loved works including the Moonlight Sonata and the Fifth Symphony.
It's not known for sure when Ludwig van Beethoven was born – so Google is marking 245 years since the composer's baptism.
Today's Google Doodle follows Beethoven as he tries to get to a concert to conduct one of his great works. On the way, he steps in something nasty on the pavement, falls flat on his face, loses his music to a hungry horse and falls into the Rhine.
Click on the picture below to play the game: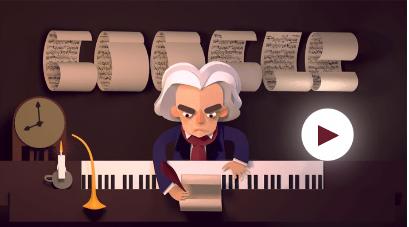 In between each misstep, the user has to help Beethoven piece his scattered sheet music back together.
In the final scene, Beethoven conducts the rousing 'Ode to Joy' from his Ninth Symphony.
The game was designed by Leon Hong in collaboration with artist Nate Swinehart and engineers Jonathan Shneier and Jordan Thompson.
In a blog on the Google Doodles Archive the team wrote: "Today provided us a rare opportunity to construct a game in step with beautiful music, whose evocative moods, drama, lightness, and depth made conjuring visuals to match it rollickingly fun.
"Here's to one of history's greatest artists, and to hoping that, wherever you happen to be travelling this holiday, your life's work isn't eaten by a horse."