This might be the most deliriously fun encore performance we've ever seen
2 December 2016, 12:19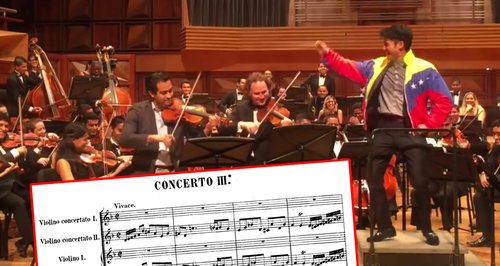 When you're called back for an encore, it means it's time to have a little fun. When Ray Chen was playing with the El Sistema project in Venezuela, he took it to an extreme…
Bach's double violin concerto is a repertoire staple, but in the hands of Ray Chen and pals, it becomes a violin-swapping extravaganza.

As you can see, the choreography is surprisingly deft, the jokes are en pointe, and the applause is justifiably rapturous:
It's a Ray Chen encore. It's a Chencore.