A 10-year-old Yo-Yo Ma sent an adorable letter to Leonard Bernstein
14 January 2016, 12:22 | Updated: 5 January 2017, 10:16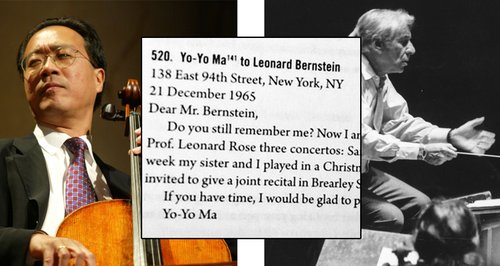 The superstar cellist once wrote to legendary conductor Leonard Bernstein, asking if he would like to hear him play.
The letter, which is dated December 21st 1965, gives an insight into Yo-Yo Ma's prodigious youth, training with Professor Leonard Rose and the repertoire he was tackling at the time.

It was tweeted by Broadway polymath Lin-Manuel Miranda, and it's really, really cute.
If you haven't gotten around to reading the complete letters of Bernstein, I found the cutest one. Yo-Yo Mini! pic.twitter.com/J1QprycQAX

— Lin-Manuel Miranda (@Lin_Manuel) January 12, 2016