Watch this adorable video of Leonard Bernstein introducing a 7-year-old Yo-Yo Ma
24 February 2016, 10:52 | Updated: 5 January 2017, 10:13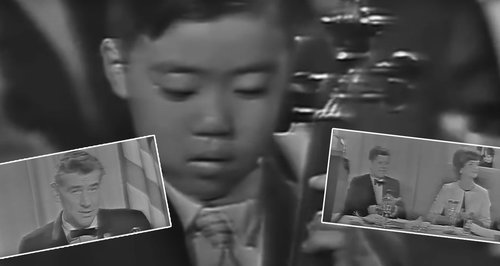 The now-legendary cellist had an auspicious early concert engagement, at the age of just 7.
Here's Leonard Bernstein delivering an idealistic address to President John F. Kennedy, and introducing the terrifyingly young Yo-Yo Ma, at this point only 7 years old.

Ma takes the stage with his sister, and perform together:
It's not the only time Bernstein and Yo-Yo Ma crossed paths, though - Ma once wrote Bernstein this quite lovely letter when he was just 10.