Steven Isserlis on Brexit: 'a major blight on the musical lives of many nations'
29 June 2016, 11:41 | Updated: 29 June 2016, 11:43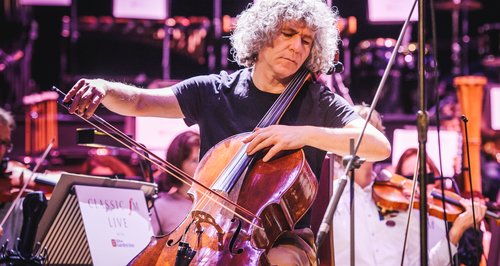 In the wake of last week's controversial EU Referendum in which the United Kingdom voted to leave the European Union, we spoke to cellist Steven Isserlis about what might happen next.
What's your immediate reaction to the EU referendum result?
I had a horrible dream in which I found out on a train that the Brexit vote had won, and yelled out in fury, somewhat to the alarm of the other passengers. I woke up, was relieved that it had been a dream, switched on my computer and saw, to my horror, that the dream had come true. I was deeply depressed for many reasons, one of which was how other nations will now see us Brits - or rather, us English.

Since then, I have come to have a little more understanding of why some people who are really struggling voted to leave (and how in a way the vote reflected the characteristic British resentment of being bullied and patronised - in itself a good thing), but I still feel a) that far too much of the leave vote came from small-minded racism and b) that the vast majority of struggling people who voted 'out' as a protest will be in fact far less well off - the EU shouldn't have been the target of their protest.
How will Britain exiting the European Union affect the prospects of international concert musicians in practical terms? Will there be implications for the free movement of musicians through Europe for work?
There could well be, we just don't know! I suspect that those hardest hit will be those wanting to take up permanent posts - either European musicians wishing to settle in the UK, or British musicians wanting to work in Europe. And, tragically, it will probably make it more difficult for European students to come to study here, or our young musicians to study in Europe; and that will be a major blight on the musical lives of many nations.

Are there any grounds for optimism?
Not at this point, but there are certainly worst-case scenarios, and milder ones.
What must the classical music community and musicians themselves do now to stand a chance of thriving in the future?
Be realistic; be organised; and, most important, keep concentrating on the music itself - the best way to preserve our sanity. Music, that universal language, transcends the petty differences smouldering behind this referendum.
The music world reacts to the EU Referendum result >