Watch the Royal Scottish National Orchestra perform Beethoven's Ninth Symphony in their season finale
29 May 2016, 19:54 | Updated: 29 May 2016, 19:55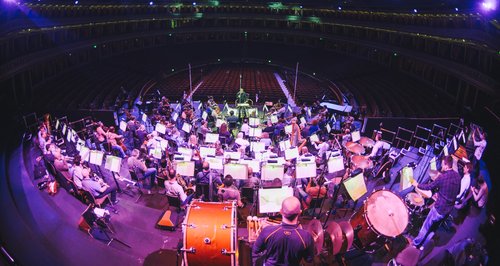 Peter Oundjian conducted a spell-binding concert of Strauss and Beethoven – and you can watch the whole performance below.

The concert opens with a brand-new piece by Lillie Harris. She was a finalist in the orchestra's Composers' Hub and her remiscipate sets the scene for the night.
Next, Marita Solberg takes on one of the most beautiful works ever written – Richard Strauss' Four Last Songs. The four pieces, for soprano and orchestra were written shortly in the autumn of Struass's life and are called 'Spring', 'September', 'When Falling Asleep' and 'At Sunset'.
The final work in the programme is Beethoven's monumental Ninth Symphony. Mezzo-soprano Renata Pokupic, tenor Ben Johnson and bass-baritone Stephan Loges and the RSNO Chorus join Marita and the orchestra to perform one of the greatest orchestral works ever written.