Virtuoso Ray Chen compares a $69 violin with a $10m Stradivarius. The difference is mad.
29 June 2020, 16:02 | Updated: 30 June 2020, 10:50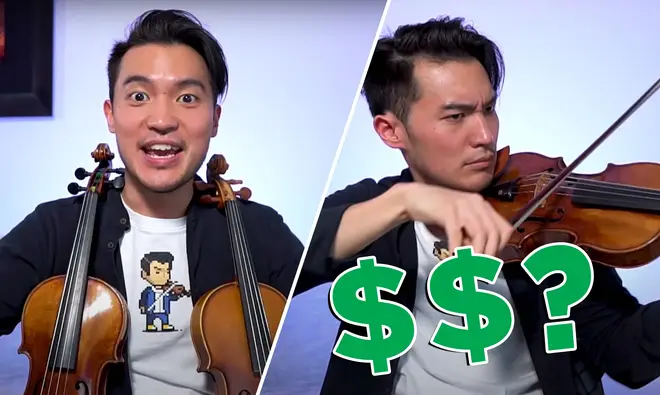 When a factory-made violin goes head-to-head with an instrument crafted by one of the greatest violin makers in history...
Violinist Ray Chen decided to conduct a test: can an affordable fiddle compare to a one-of-a-kind Stradivarius?
How about a 1735 'Samazeuilh' Stradivari, worth a *casual* $10m?
The experiment is simple – Chen plays a piece of music on both instruments with varying levels of difficulty, beginning with 'Twinkle Twinkle Little Star' before building up to Milstein's variations on themes of Paganini, 'Paganiniana'.
See if you can hear how much difference $9,999,931 makes...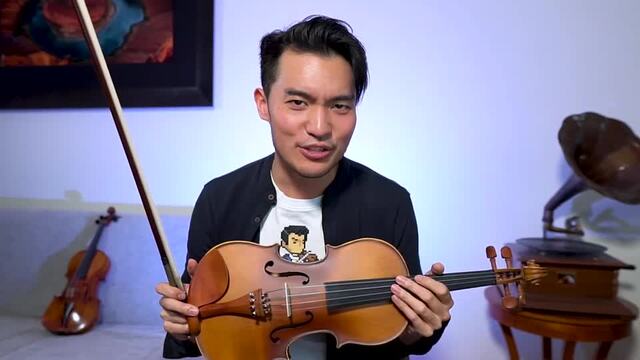 Violinist Ray Chen compares a $69 violin with a $10m Stradivarius
Read more: What's so good about Stradivarius violins? >
"This instrument just has a lot more complexity to it," the musician says after a brief performance of Bach's Double Violin Concerto on the Strad.
After rattling out a few more pieces, the virtuoso gives the cheaper fiddle a final push with a rendition of Tartini's 'Devil's Trill' Sonata – and his facial expressions during the performance are pretty much a giveaway.
But, as Chen explains, the video isn't about shaming cheaper violins. Instead, he wants to showcase the different things that are achievable on alternative instruments.
He concludes by asking viewers: "How much of it is the instrument, versus how much of it is you?"