'I don't think people should have their phones out and be able to eat and drink at concerts' says violinist Nicola Benedetti
5 January 2016, 13:14 | Updated: 22 August 2017, 12:50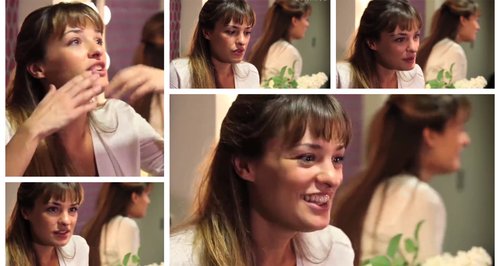 We asked the brilliant violinist what three things she'd like to change in the classical music world. Here's what she told us…
1. Stop trying to make classical music something casual
Nicola told Classic FM: "I'm not really a fan of [the idea that] everybody should have their phones out and everybody should be able to eat and drink during concerts and let's make it into something incredibly casual. I don't think the music is very casual."
2. Improve music education
Nicola has been an outspoken advocate for music education in schools – but, she told Classic FM, it's not just about improving the provision in schools. Education departments of orchestras and performing venues need to be more closely linked with the professional musicians.
3. Take some lessons from the pop industry
There are things the classical music world can take from the pop industry, without compromising on what makes classical music special.
"There are elements of presentation and connectivity online that other genres have taken advantage of more than classical music… but I don't think on any level classical music should be made more colourful, should be shortened, should be less complex, should be less focussed. It's those elements that make a classical concert what it is – one of the most emotive experiences you can have."