'It's wrong to criticise classical audiences for being old' says violinist Nicola Benedetti
29 June 2017, 16:58 | Updated: 22 August 2017, 12:49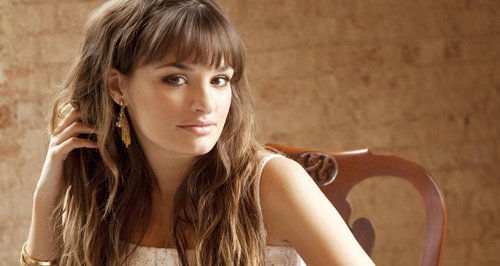 In an interview for the Canadian Broadcasting Corporation, the violinist said she thought people were too negative about the fact that classical concert audiences are often made up of older people, saying 'I can't believe how offensive that is'
Speaking to Tom Power for the q show, Nicola said:
"I think one thing to get wrong is to criticise the audience for being old, as if that's negative. I can't believe how terrible that is and how offensive that is to categorise a group in that way and to encourage a generation gap, like it's a problem to fix.
"I don't think it's a problem to fix at all, I think it's a beautiful thing if people get to a stage in their life where they're retired and they've worked hard and brought up their family… It's a really nice thing to do on an evening – to go and see a symphony, to discover new music, that type of silence and focus that exists within a concert hall is something sacred."
She also criticised the trend in classical music for relaxing concert hall etiquette, saying:
"I'm not a huge fan of making everything about the concert hall as casual as possible, because there's an intensity to the music itself and the fact that it's not amplified means that it requires a collective focus, and I think that's an amazing thing."
It's not the first time Nicola has spoken out in defence of the sanctity of the concert hall. Last year she told Classic FM "I don't think people should have their phones out and be able to eat and drink at concerts".
Watch our interview with Nicola Benedetti
Nicola is an outspoken advocate for music education and devotes much of her time to working with young musicians in schemes like Sistema Scotland.
She told Tom Power:
"I think expose everybody to classical music from a young age, from the perspective of a listener. Get kids to make up a story to The Firebird. My experience is never kids being bored by classical music, ever, and I do these types of things all the time."
You can listen to the whole interview on CBC.ca