Jaap van Zweden announced as New York Philharmonic music director
27 January 2016, 14:56 | Updated: 27 January 2016, 14:57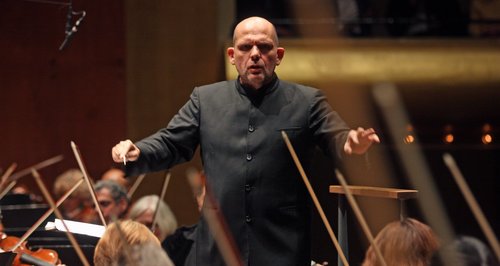 Jaap van Zweden has been named as the new music director of the New York Philharmonic, where he will replace Alan Gilbert in 2018.
The news comes after months of speculation about who would replace the well-liked Gilbert.

NYP confirmed the news in a tweet:
Jaap van Zweden Named Next Music Director of New York Philharmonic https://t.co/8kKBkLsBvn pic.twitter.com/0zJqrNvjT7

— NY Philharmonic (@nyphil) January 27, 2016
From the orchestra's full statement on their website:

"We are pleased to announce that conductor Jaap van Zweden will become the next Music Director of the New York Philharmonic, beginning in 2018–19, the Orchestra's 177th season. He will serve as Music Director Designate in the 2017–18 season."

Van Sweden commented: "This is one of the happiest and most fulfilling days of my life… To be asked by the great musicians of the New York Philharmonic and by the Board of this iconic institution to be its Music Director is truly an honor."

"As musicians, we strive to achieve the best for our audiences in sharing the music of so many gifted composers of the past and present as we look to the future. My heart is full, and my family and I look forward to being true New Yorkers, as I was during my Juilliard days."

The conductor's previous job was with the Dallas Symphony Orchestra, and he still holds posts with the Netherlands Radio Chamber Orchestra and the Hong Kong Philharmonic.