No pressure guys, but The Queen just turned up to listen to your rehearsal
3 March 2016, 15:48 | Updated: 3 March 2016, 17:02
Her Majesty sits in on an orchestral rehearsal in East London as the National Youth Orchestra and Lister Community School Orchestra combine as part of the NYO Inspire.
Remember that feeling when you're playing music, and someone very important walks into the room. The flutter of nerves, the desire to play your best, and the overwhelming desperation not to be the one that clangs your instrument in that general pause.
Well, experiencing that feeling - err, royally - this morning were the young musicians of Classic FM's Orchestra of Teenagers, the National Youth Orchestra and Lister Community School Orchestra. As part of a tour of the school, Her Majesty took a moment to chat to the players and watch a few moments of rehearsal and collaborative teaching.
We were there to document it all. Here's how they got on...
Exciting day ahead
Our Orchestra of Teenagers get ready for their rehearsal with the Lister Community School players and the royal visit. Today's a day for them to pass on a few tips and help every instrumentalist play their very best for the VIP guest.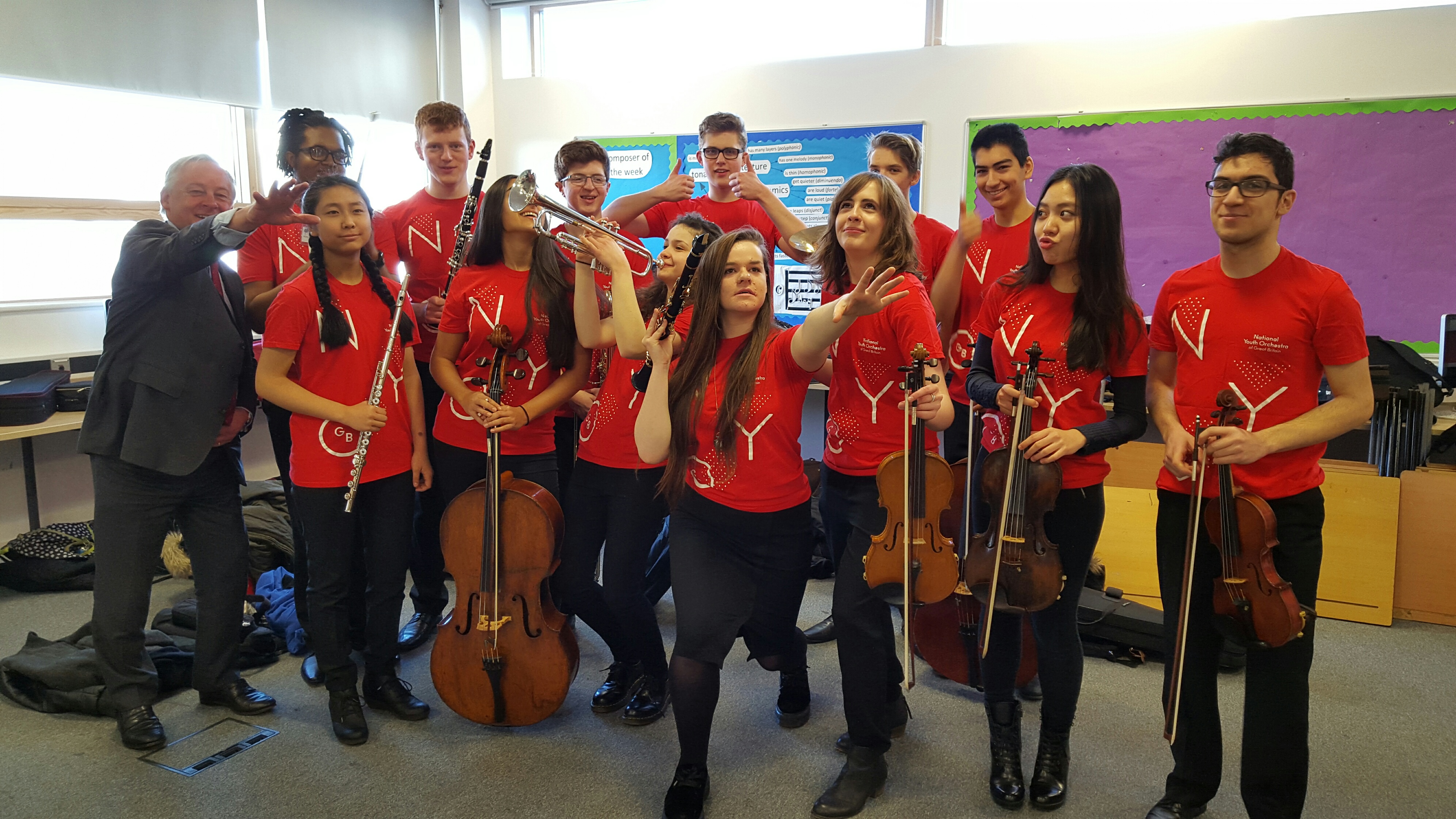 Entrance of Her Majesty
The orchestra stands as HM arrives. A
great patron of classical music
during her reign, The Queen is told about the music education projects her trusts have supported.
And here she is! Time for some regal Purcell... @NYO_GB @ListerSchool pic.twitter.com/VGsCmtnvv4

— Classic FM (@ClassicFM) March 3, 2016
A moment to share some expertise
Members of the National Youth Orchestra, led by violinist Millie Ashton share a few words of guidance and support with all members of the combined orchestra. Everything from bow position to posture, breathing and ensemble.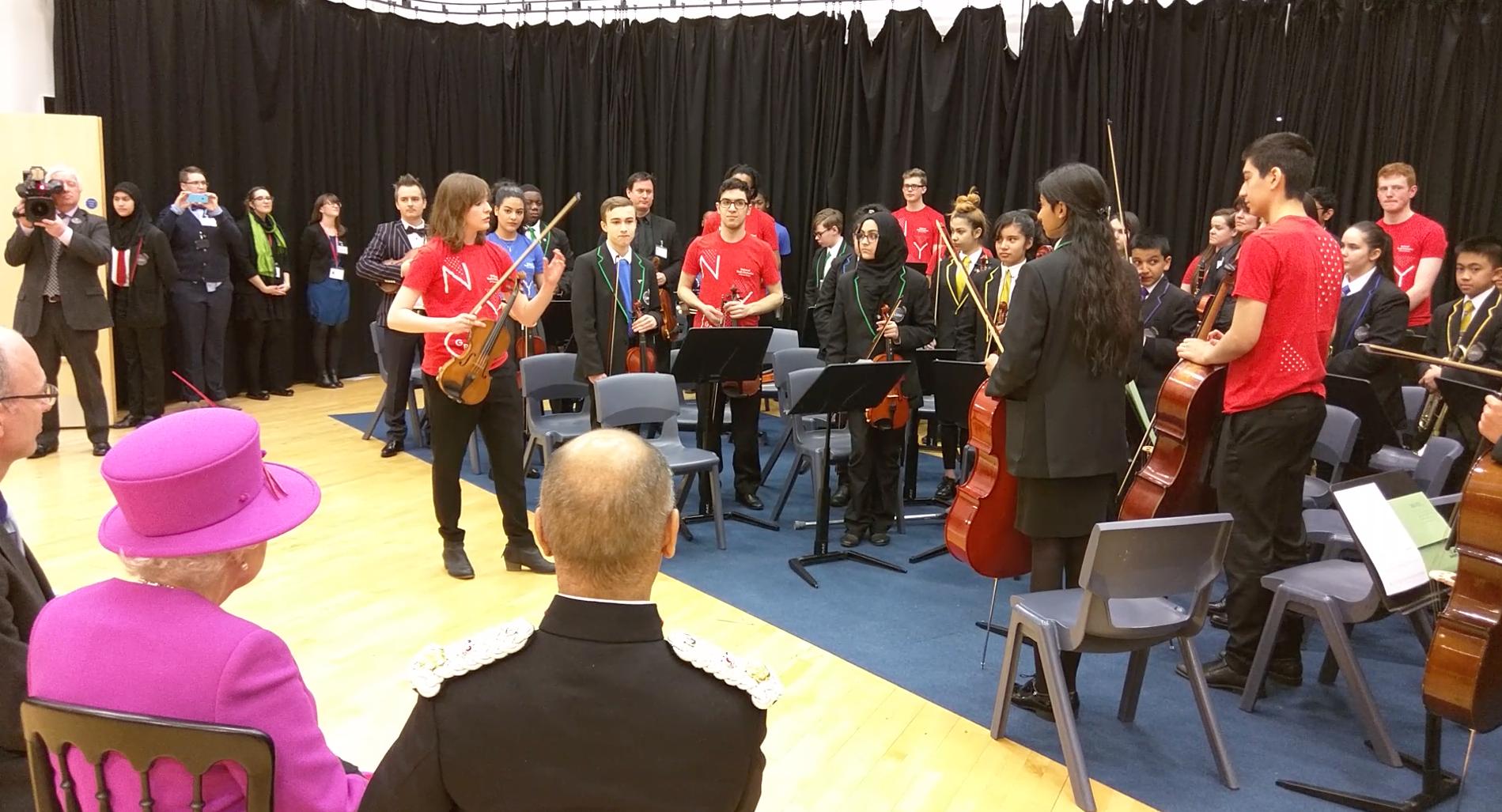 And you're playing for Her Majesty
The orchestra launches into the Rondeau from Britten's The Young Person's Guide to the Orchestra. Much to Her Majesty's delight, we're sure.
Find out more about Classic FM's Orchestra of Teenagers and the work they're doing to share their musical skills experience with aspiring musicians around the country in NYO Inspire
here
.