An afternoon with Pavarotti: listen to John Brunning's (extremely rare) interview with the legend
10 October 2015, 13:05 | Updated: 7 June 2017, 15:15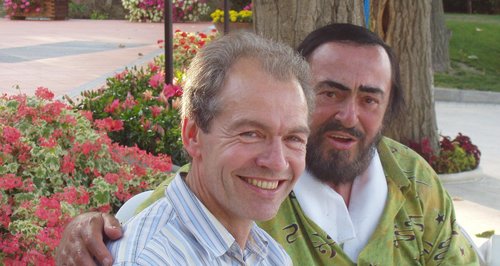 In July 2004, superstar tenor Luciano Pavarotti welcomed Classic FM Drive presenter, John Brunning to his summer home, where he shared his favourite opera songs and his love of classical music in an extremely rare interview.
During a break from his Farewell World Tour in July 2004, the great Luciano Pavarotti took the time to meet me at his idyllic summer retreat in Pesaro (below).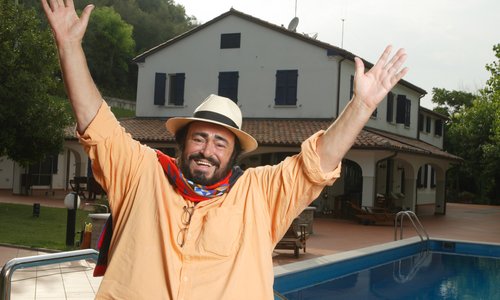 I'll never forget how nervous I was as we drove up the steep, winding drive to the house, but I was relieved as we drew nearer to see him obviously in relaxed and affable mood, enjoying the summer sunshine and watching his young daughter playing in the swimming pool.
Pavarotti: the most iconic pictures of the legend >
We discussed so many things over the course of the 90 minutes of the interview, but I particularly remember his recollections of meeting Diana, Princess of Wales at that rain-soaked concert in Hyde Park (below) – he told me he had never seen Lady Di looking so sexy!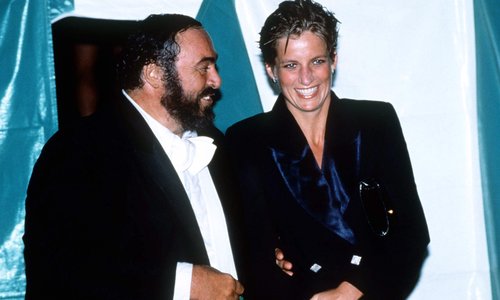 Pavarotti's favourite opera roles
In the first part of our conversation he told me that the greatest influence on his life was his father, whom he assured me had a better voice than he did. He also talked about his four favourite roles, and the conductors he most admired:
Pavarotti's relationship with Bono
In the second part of our interview, I asked Pavarotti about his early song recitals and his passion for developing young talent. He also spoke very warmly about his relationship with Bono from U2 and the beginnings of their charity work together:

Pavarotti's meeting with Princess Diana
Pavarotti and I rounded off our conversation by talking about the famous 1991 Hyde Park Concert in which he sang for Prince Charles and Princess Diana, soaked to the skin. I then asked him about the importance of his trademark theme song Nessun Dorma and what it was like to sing with the Three Tenors.