Pavarotti's 15-year-old granddaughter sings 'Nessun Dorma' magnificently
2 February 2016, 12:04 | Updated: 2 February 2016, 13:05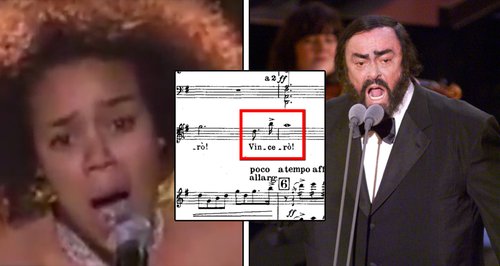 Sislena Caparrosa, who is reportedly the granddaughter of the legendary tenor Luciano Pavarotti, wowed audiences in Spain after this TV performance.
Caparrosa, who is only 15 years old, tackled Puccini's 'Nessun Dorma', the song that made Luciano Pavarotti an international sensation.

As you can see, the performance on Spanish TV show Tú sí que vales (from 2013) left her quite emotional.
Here's Pav Sr. doing it his way: