Legendary violinist Kyung Wha Chung's top tips for musicians
28 March 2017, 11:46 | Updated: 28 March 2017, 12:58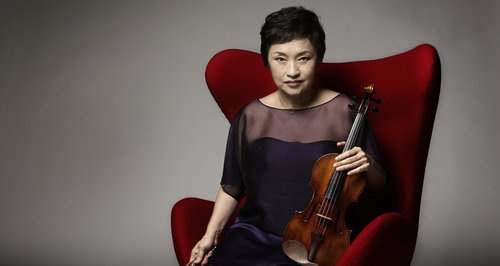 The Korean violinist is one of the biggest names in classical music so we asked her to share some pearls of wisdom for fellow musicians
Kyung Wha Chung shot to fame in the 70s but a finger injury forced her to put down the violin for a decade.
Last year she returned to the recording studio for the first time in 15 years with a recording of Bach's Sonatas and Partitas for Solo Violin – out now. And she's currently performing the music on tour (catch her at the Barbican on 10 May).
She popped in to the studio to give us a preview and share some advice.
Kyung Wha Chung's advice for practising
Kyung Wha Chung's tips for improving your vibrato
Vibrato is one of the key weapons in a violinist's armoury. We asked her to share some tips
And here's her legendary technique in action with some Bach
Finally, we asked her to share the best piece of advice she's ever been given.
And it's surprisingly straight-forward