5 pro tips from the amazing mezzo-soprano Joyce DiDonato
1 July 2016, 09:13 | Updated: 22 August 2017, 12:50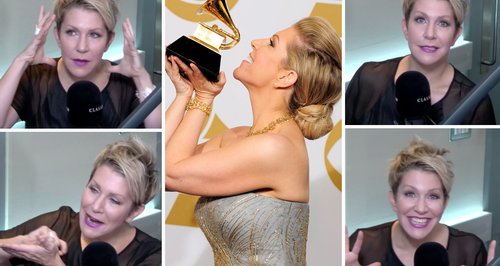 Joyce DiDonato is one of the best opera singers in the world – her performances sell out around the globe and her recordings are greeted with glittering reviews. So when she popped into Classic FM Towers, in between performance of Massenet's 'Werther' at the Royal Opera House, we just had to ask for her top tips for young musicians.
How to tackle pre-performance nerves
Even world-class opera singers have to deal with nerves – here's how Joyce tackles them.
Joyce, who is currently appearing in Werther by Massenet at the Royal Opera House, spoke to Charlotte Green this weekend and you can catch the show again here, if you missed it.
Joyce DiDonato's tips for breath control
As Joyce says, this is 'the holy grail' for singers
How to start preparing for a role – from someone who knows a thing or two about it
Whether it's your first solo line in a concert or a full-length opera…
How to look after your voice
Clue: it's not all about drinking pineapple juice and wearing scarves.
And finally, what's the best piece of advice Joyce DiDonato has ever been given?
If you can do anything else, then do it.
And you can see Joyce performing at the Royal Opera House as Charlotte in Massenet's Werther until 13th July