Sharks are a little less scary thanks to Joshua Bell and the London Symphony Orchestra
15 July 2015, 12:41 | Updated: 12 January 2017, 11:45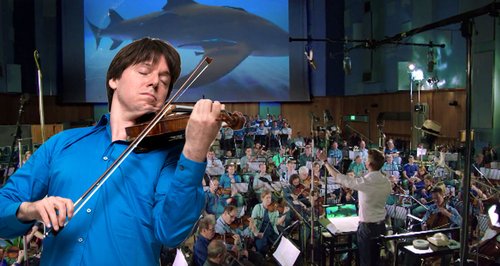 In an effort to boost the image of these endangered animals, the Discovery channel has commissioned a new piece of music to represent sharks – dialling down the terror and dialling up the majesty.
When you think of sharks, you think of music like this.
Jaws, great film thought it is, has a lot to answer for – and John Williams's brilliant, menacing score has been a major influence on the people who have chosen music for films and nature documentaries about sharks over the last 40 years.
Few organisations have done more to fuel the deadly image of sharks than the Discovery channel. Its annual Shark Week season has included TV shows such as Megalodon: the Monster Shark Lives, Blood in the Water and Spawn of Jaws.
This year, however, Discovery has sought to change the record – and they've recruited composer J. Ralph, superstar violinist Joshua Bell and the London Symphony Orchestra to do it.
"Pop culture has not been kind to sharks. Every time you see one in a film you hear this scary music," says marine biologist, TV host and all-round Aussie spunk Luke Tipple in a video made to promote the new piece and the 'Sharks Rescored' campaign.
Scientists estimate that humans kill nearly 100 million sharks every year - while the much-maligned fish has been responsible for about 500 human deaths in the past 500 years.
Luke wants some new music - a different score, if you will - to represent sharks, so he's visiting J. Ralph to show him some photographs of sharks, including a pregnant great white: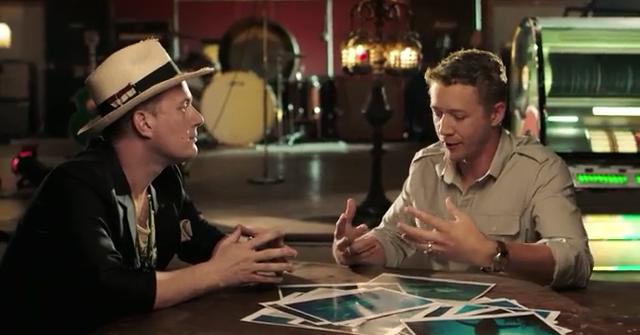 "This shark is not going to attack everything it sees," Luke tells Ralph. "This is going to be protective of its status."
Ralph is convinced and promises to "telegraph how majestic [sharks] are".
And how majestic! Sharks are now represented by the LSO:
A choir:
Soaring violin by Joshua Bell:
Even the flutes are in on the action:
You can hear a preview of the new piece, 'Theodora', in this video:
The new piece is being used in a whizzy new website, SharksRescored.com, where users can toggle between menacing music and J. Ralph's more peaceful and majestic new score while watching footage of sharks.
It's a hugely effective exercise – and proof if it were needed of just how important music is in how we form our perceptions of the world.
Discovery's new positive attitude to sharks seems to have spread to the rest of its Shark Week output. Marine biologist David Shiffman, one of the most effective proponents of shark conservation on Twitter, had this to say about Shark Week in 2014:
"@SharkWeek: #SharkWeek is passionate about shark education" // HAHAHAHAHAHAHAHAHA...whew HAHAHAHAHAHAHAHAHAHAHAHAHAHAHAHA

— David Shiffman (@WhySharksMatter) August 16, 2014
This year, he said:
I, "shark week's biggest critic," was very pleased with the significant improvements this year. What say you, #TeamOcean ? SharkWeek

— David Shiffman (@WhySharksMatter) July 13, 2015