The time when Joshua Bell went busking in the subway, but no-one cared
20 July 2019, 09:30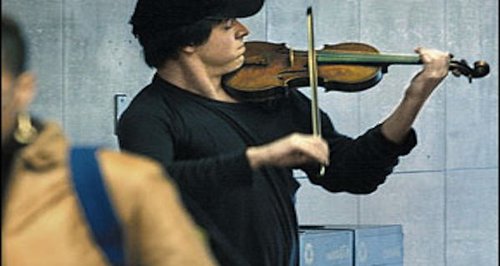 In a 2007, violinist Joshua Bell went busking in an experiment to see if the public would recognise one of the finest talents in the classical world. It did not work out like that. But in 2014 there was a sequel...
Joshua Bell is one of the world's greatest violinists.
He's musical director of the Academy of St Martin in the Fields, a soloist and former child prodigy, known the world over for his amazing playing and floppy barnet. More importantly, he's been on Sesame Street.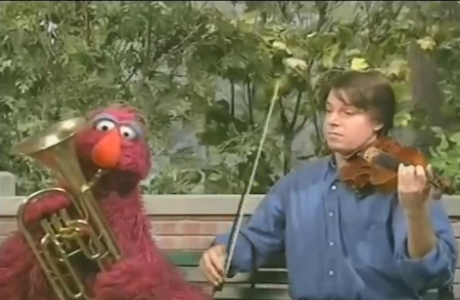 Seriously, he's proper famous
He's friends with Meryl Streep, for goodness sake.
Joshua at @IUBloomington with Meryl Streep @officialMStreep pic.twitter.com/DidZwetbVf

— Joshua Bell (@JoshuaBellMusic) 16 April 2014
Then he went busking
So, in 2007, when he stuck a baseball cap on his head and rocked up at a Metro station in Washington and began to busk, you'd expect at least some of the passers-by to stop, say "crikey", and pop some money in Mr Bell's violin case.
In fact, top-notch conductor and fellow famous person Leonard Slatkin predicted that "out of 1,000 people, my guess is there might be 35 or 40 who will recognise the quality for what it is. Maybe 75 to 100 will stop and spend some time listening." He also predicted he would make $150.
So what happened?
That's right. Hardly anyone stopped. In fact, out of 1,097 people that passed Bell by, only 27 gave any money, and only 7 actually stopped and listened for any length of time.

And how much did he make? The violinist who can command thousands for each concert performance on the greatest concert stages in the world?

$52.17
Which is not very much. And $20 of that was from the one person who did recognise him. On the flipside, though, the story went viral, drawing attention to people's attitudes to buskers and how they're often ignored. In fact, in 2014, Bell himself surprised a young busker live on television and played a duet with him, which was a much happier affair. It just goes to show, that busker you walked past the other day might just be someone special - you just didn't stop to check.
But then, in 2014...
Bell returned to the subway in September 2014, but this time his appearance was announced and it was a massive triumph – as the pictures below show – with thousands of attendees. After all those years and countless retellings of the story, finally, some recognition.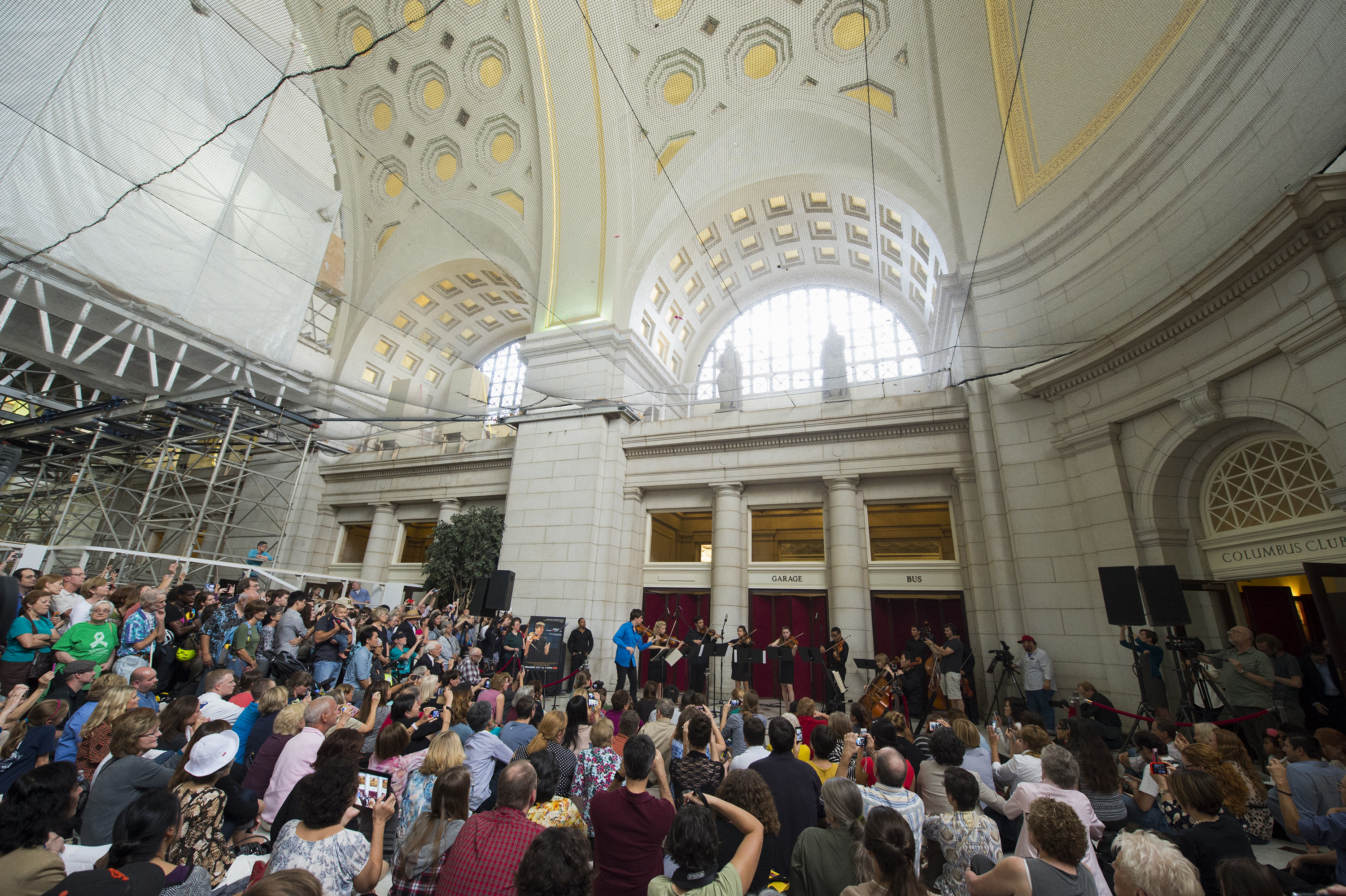 Bell's reaction after he finished his first movement of Bach? "Wow. That's more like it."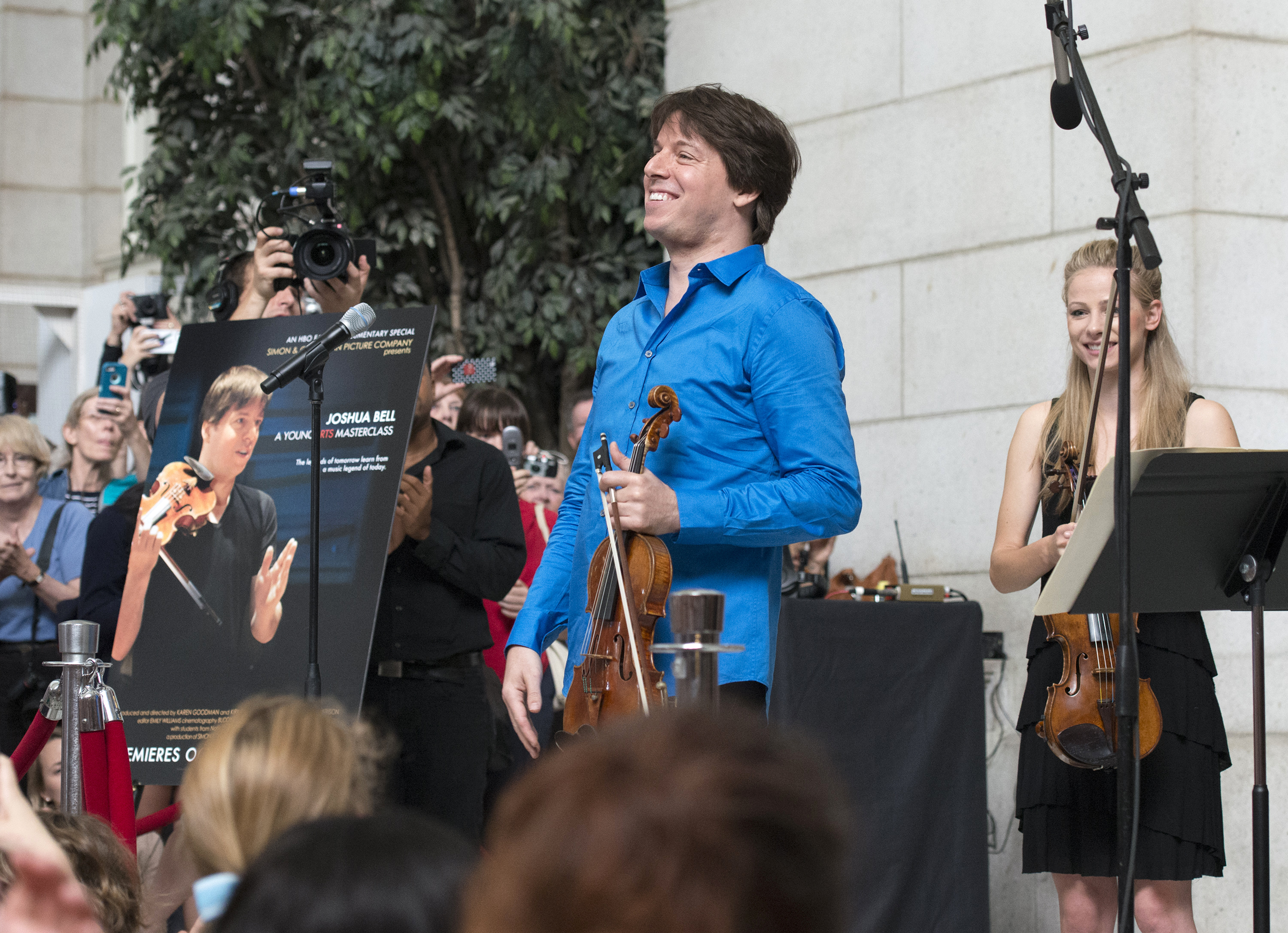 Photos: Molly Riley/AP/Press Association Images